Monmouth Park, BetMakers To Again Offer $1 Million Bonus For Sweep Of TVG.com Haskell Stakes, Travers And Breeders' Cup Classic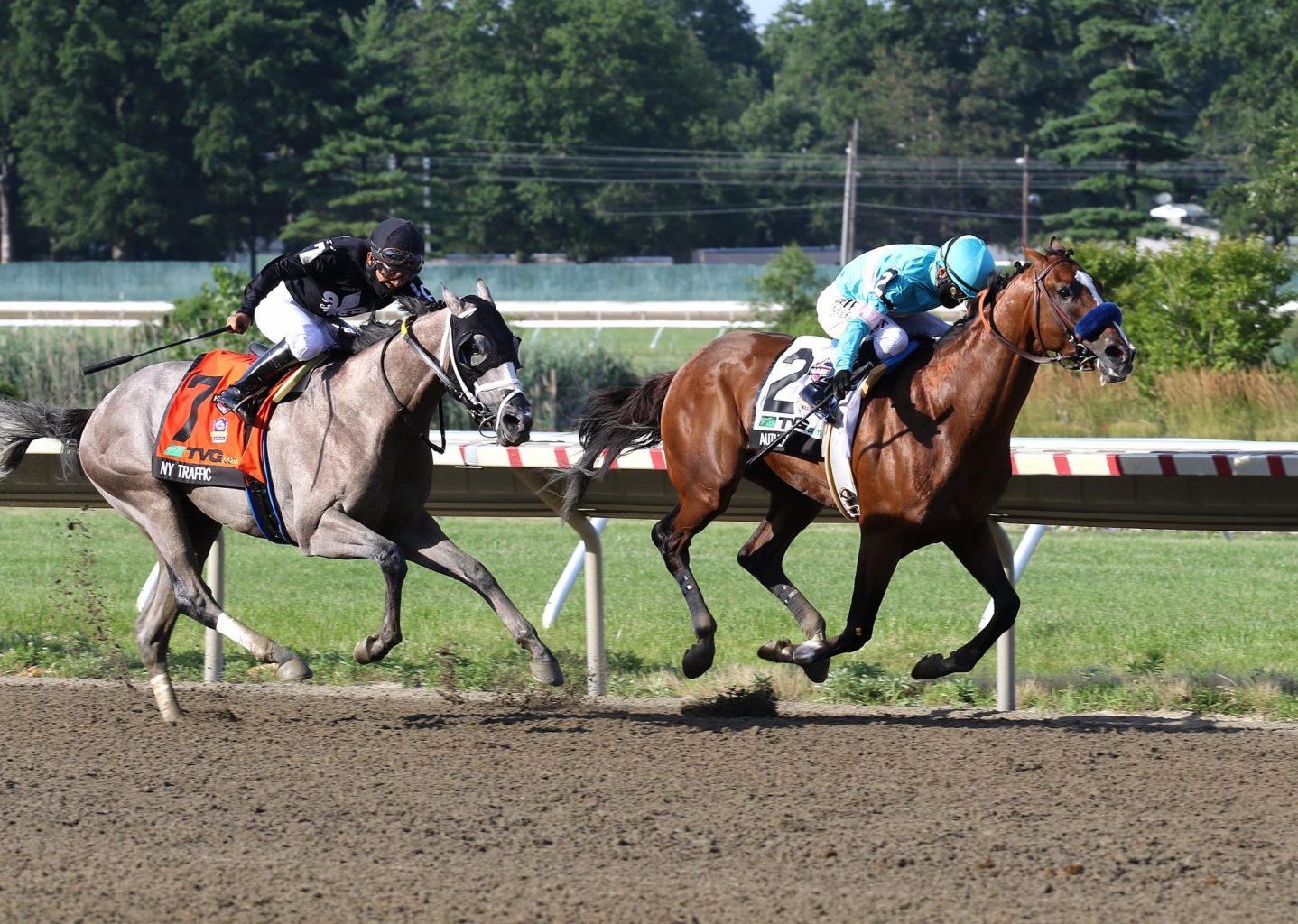 BetMakers Technology Group, in partnership with Monmouth Park, will sponsor the $1 million "BetMakers Bonanza" bonus for the second straight year for the connections of any horse that sweeps a series of three designated races starting with Saturday's TVG.com Haskell Stakes.
To earn the seven-figure bonus this year, a horse has to win the Haskell Stakes, the Travers Stakes and the Breeders' Cup Classic.
Authentic collected the $1 million bonus a year ago in a revamped racing schedule due to COVID-19, with the eventual Horse of the Year doing so by winning the Haskell Stakes, the Kentucky Derby and the Breeders' Cup Classic. The 2020 Kentucky Derby was rescheduled to Sept. 5 from its traditional spot the first Saturday in May, creating the unique sweep opportunity for Authentic.
The Grade 1 Haskell Stakes, the centerpiece of the Monmouth Park meet, will be contested for the 54th time on Saturday. The $1 million race will offer the added inducement as a "Win and You're In Classic Division" reward for the Breeders' Cup Classic.
"We're thrilled to sponsor the BetMakers Bonanza again after the enormous effort by Authentic last year," said Dallas Baker, BetMakers' New Jersey-based Head of International Operations. "We're fully committed to supporting the U.S. racing industry and we see the Bonanza as a fantastic initiative from Dennis Drazin (CEO and Chairman of Darby Development, LLC, operator of Monmouth Park) and the Monmouth Park team. We are fully behind this."
The Travers Stakes, which carries a purse of $1,250,000, is scheduled for Aug. 28 at Saratoga. The $6 million Breeders' Cup Classic is Nov. 6 at Del Mar.