Mike Farrell Of Associated Press Named Winner Of Bill Handleman Memorial Award For Haskell Coverage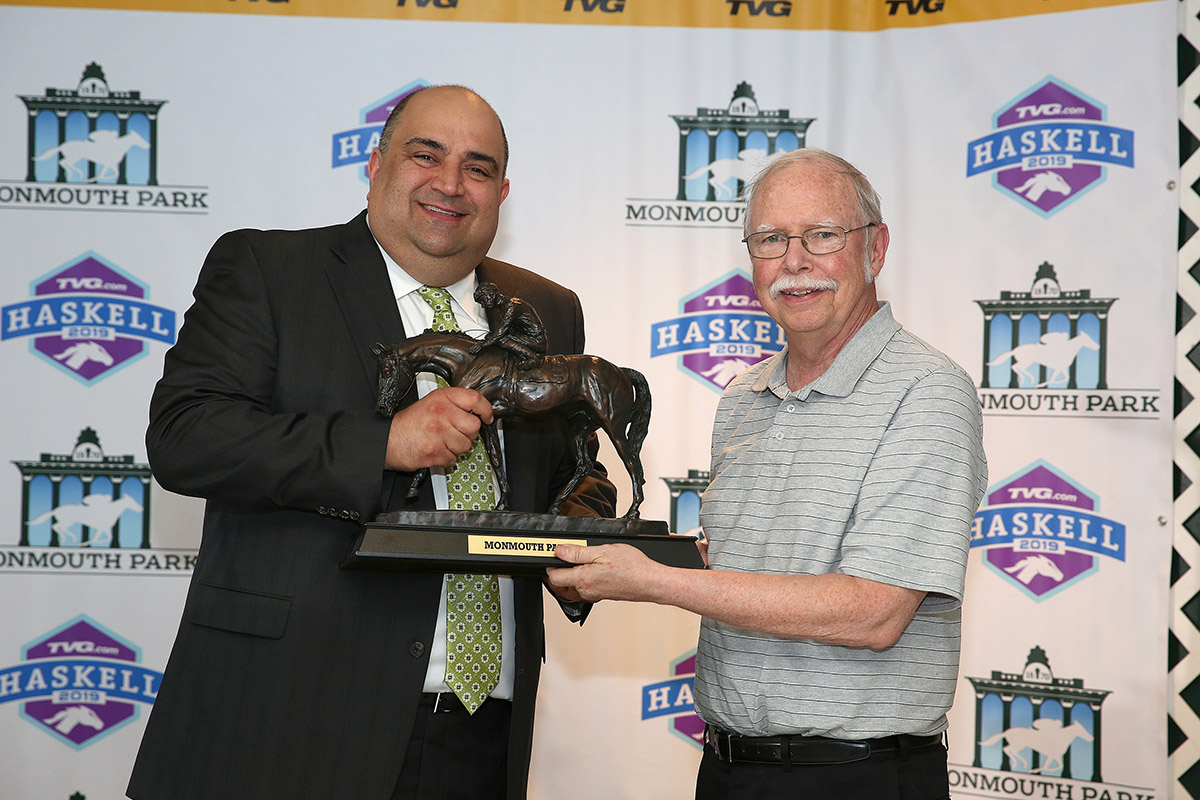 Mike Farrell of The Associated Press has been named the winner of the 2019 Bill Handleman Memorial Award for outstanding overage of last year's TVG.Com Haskell Invitational.
Inaugurated in 2012, the Handleman Award honors outstanding media coverage of the Grade 1 Haskell Invitational, Monmouth Park's premier race.
"Mike's knowledge about Thoroughbred racing, his dedication to the sport and his professionalism were again reflected in his coverage of the 2018 Haskell Invitational," said John. F. Heims, Monmouth Park's Director of Racing and Racing Secretary. "He was able to take us both behind the scenes while capturing the elegance of Good Magic's Haskell victory a year ago."
The award honors the late Bill Handleman, one of the state's top sportswriters for nearly three decades for the Asbury Park Press. Handleman, who made Monmouth Park his home away from home and was a passionate chronicler of the sport, died in June of 2010 at the age of 62.
The first recipient of the Handleman Award was Tom Luicci of The Star-Ledger, followed by Steve Edelson of the Asbury Park Press in 2013, Dave Johnson of Sirius XM in 2014, Ed McNamara of Newsday in 2015, Bob Ehalt of ESPN.com and Bloodhorse in 2016, Tom Cassidy of TVG.com in 2017 and Jim Dunleavy of Daily Racing Form last year.
Farrell has covered horse racing for a variety of outlets, having worked for Sportsphone, UPI Radio, The Record of North Jersey, Daily Racing Form and The Associated Press. He has written about Monmouth Park and the Haskell Invitational for nearly three decades.
Good Magic, trained by Chad Brown, cruised to a three-length victory as the 1-2 favorite in last year's Haskell Invitational.