Memorial Service For Trainer Joe Pierce Jr. To Be Held Sunday At Monmouth Park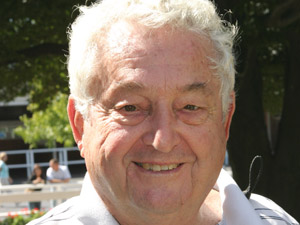 A memorial service for trainer Joe Pierce, Jr. will be held Sunday, June 24, at noon in the Turf Club on the Parterre 1 level at Monmouth Park. 
Pierce, a fixture in the Monmouth backstretch since the late 1960s, passed away on June 7 at the age of 90. He saddled 2,256 winners and accrued career earnings of $36,363,939 during his distinguished career. 
Among his top horses were Friendly Lover, Dream Deal, Family Enterprize, Night Invader and Grecian Flight. 
Monmouth honored him with the Virgil "Buddy" Raines Award for distinguished service in 1999. 
All trainers, jockeys and racetrack personnel are invited to attend the memorial service.