Megacity Could Give Stephens First Graded Stakes Win In Saturday's Grade 3 Monmouth Stakes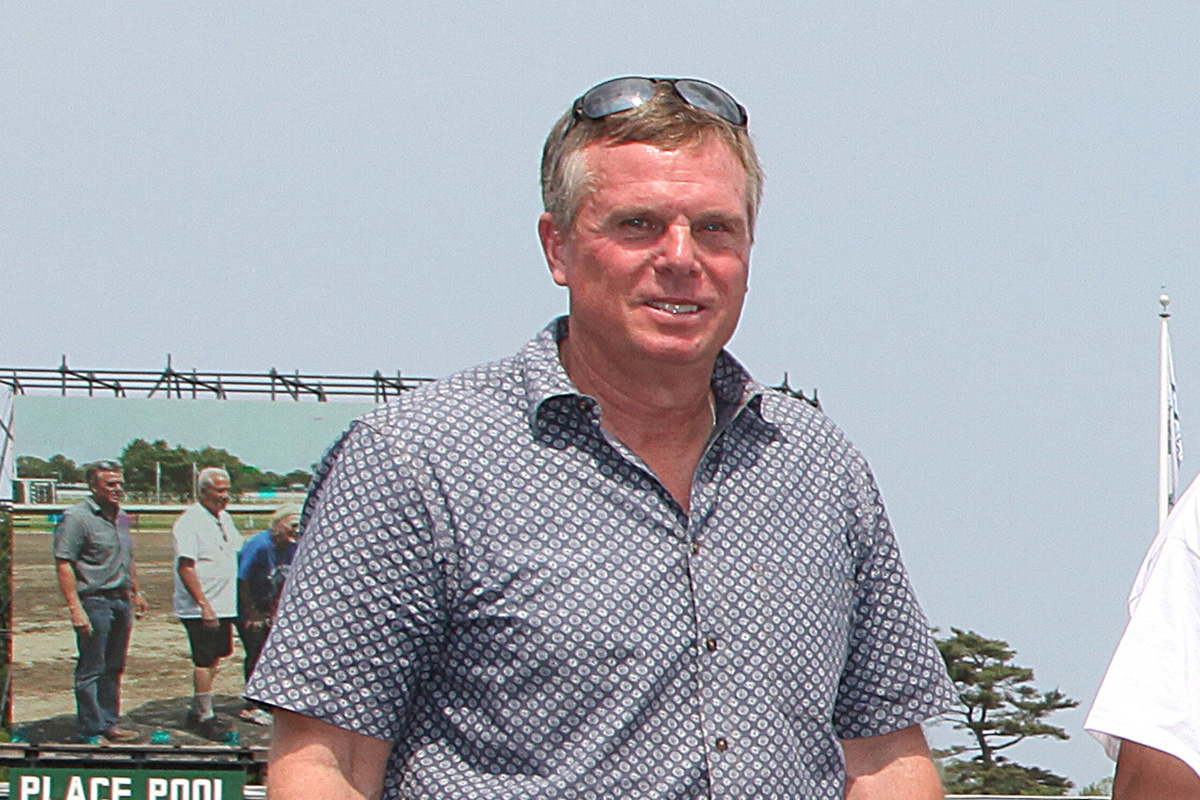 Even if Megacity delivers the first graded stakes victory of John Stephens' lengthy career in Saturday's $150,000 Monmouth Stakes at Monmouth Park it won't have quite the same impact that it might for other trainers.
Win or lose in the Grade 3 turf stakes that headlines an 11-race card, Stephens will stick to the routine that has served him well since the early 1990s. Once Monmouth Park closes on Oct. 24 he will return home to his 110-acre farm in Morriston, Fla., where he and his wife will break horses and sell 2-year-olds until Monmouth re-opens.
It has been that way for as long as Stephens can remember. Summers based at Monmouth, winters spent on the farm in Florida.
One memorable winter, Stephens and his wife, Dr. Jill Stephens, counted a youngster named Barbaro as one of the horses they broke. Barbaro went on to win the 2006 Kentucky Derby before suffering a tragic injury in the Preakness.
"I don't have to chase this year-round the way a lot of others do, so I'm fortunate that way," said Stephens. "My main business is breaking young horses and selling 2-year-olds. The training stuff I get to do for fun."
Stephens has Megacity, a 5-year-old gelding he owns, on a bit of a form spree of late with three straight second place finishes. That includes a runner-up showing in his last start in the Grade 3 Red Bank Stakes at Monmouth Park on Sept. 5 at odds of 37-1.
Though the mile and an eighth Monmouth Stakes "is further than I'd like him to go," Stephens is hopeful Megacity will back up his most recent effort with another strong showing.
"To me, it's always about the horse," said Stephens. "It doesn't matter to me if it's a $5,000 claimer or a stakes horse as long as they are trying for you.
"I've won $2,500 races at Penn National and I was excited. To me, it's about each individual horse. It isn't about me winning a graded stakes. I would be happy for this horse to win a graded stakes because he always tries."
Stephens, who generally brings 15 horses to Monmouth Park each racing season, has had a solid year with a 5-11-7 line from 63 starters. After having just 40 combined starters from 2000 to 2015 as he focused more on the farm, Stephens has started 232 horses combined the past three years. He has had 434 career starters.
"When we come here we run," he said. "The majority of my horses come back in seven, eight or nine days. They don't get a month off like so many of the horses you see these days. When I bring my horses here they are ready to run and we keep them running. After the meet ends we turn them out for five months."
Stephens said his wife "breaks all of the babies" on their 110-acre Stephens Thoroughbred Farm just outside of Ocala.
"Once she gets them going I take over from there (selling them)," he said.
It is a formula that has served the pair well.
"I like the setup we have," said Stephens, who has 52 career wins, including a career-best 12 in 2019. "The farm can get a little boring after a while but training is tough. I give the guys a lot of credit who train year-round. It's not easy keeping horses going all year.
"I like the break. I like when I go home, then I like it when we come back to Monmouth Park."
Megacity, Stephens' highest-earning horse ever with $105,340 banked, will face eight rivals in the Monmouth Stakes, including two trained by Chad Brown. One of those Brown trainees is Grade 1 winner Almanaar, who has been off since winning the Monmouth Stakes on May 25, 2019.
First race post time for Saturday's 11-race card is 12:50 p.m.