Maximum Security Proves A Hit With Fans During Paddock Appearance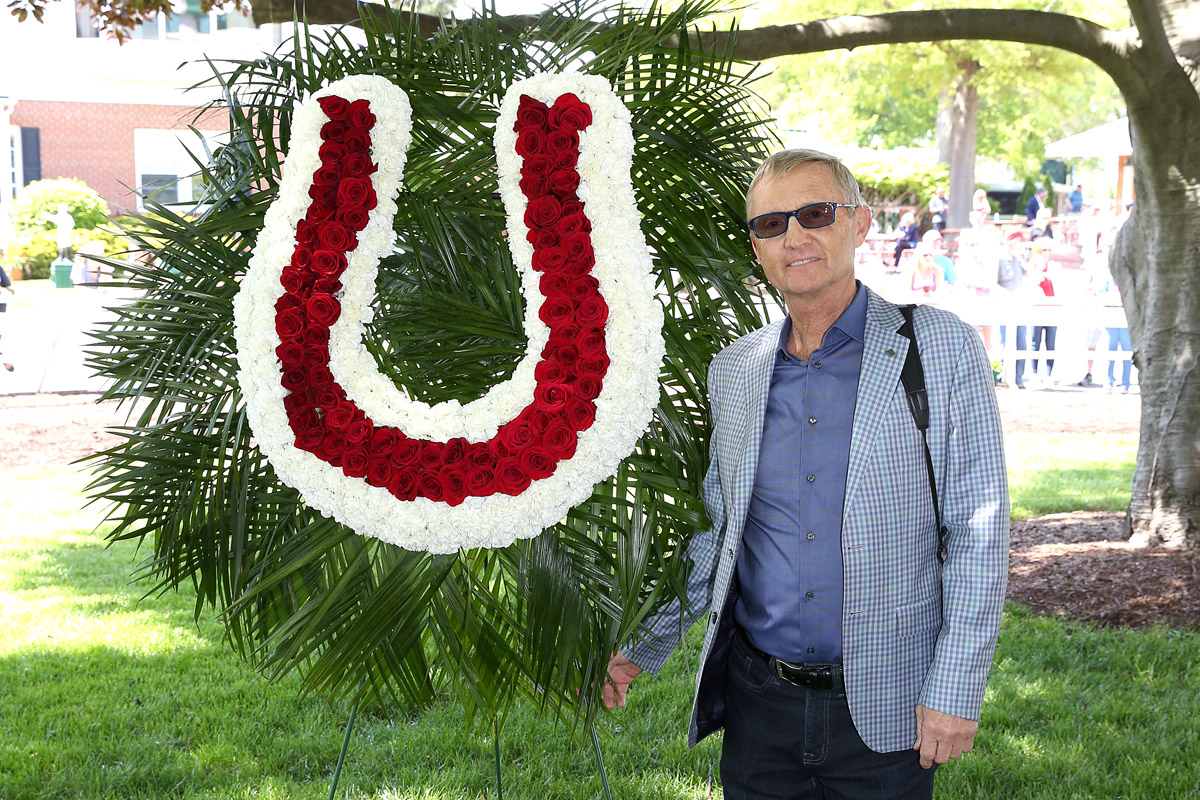 Maximum Security drew a large crowd of well-wishers as he schooled in the paddock prior to Monmouth Park's fifth race on Saturday, with trainer Jason Servis saying his star colt could breeze next week as he continues to weigh his options for the horse's next start.
"It's great to see this," Servis said of the crowd. "Like I have told a few people it eases the pain a little bit."
Maximum Security, who crossed the line first by 1¾ lengths in the Kentucky Derby, became the first horse in the race's 145-year history to be disqualified from first. The horse had been unbeaten in his first four career starts, including a front-running victory in the Grade 1 Florida Derby.
"I'll probably do something with him next week as far as a breeze," said Servis. "We haven't decided where he is going to run yet. But I think we will do something with him this coming week.
"He's starting to come around."
Fans pressed against the walking ring railing to get a glimpse of Maximum Security, who seemed to enjoy the attention that included a bouquet of red roses and white carnations formed in the shape of a horse shoe that was presented to Servis.
"I never wished I did social media, and I don't," Servis said. "But I kind of wish now I did because everyone is telling me there are a lot of people supporting him.
"I guess it's because he ran for a $16,000 (maiden claiming) tag and is a Cinderella story. He's five-for-five in my eyes."