Matz Looking To Test Lagonisi In Sunday's $200,000 Sorority Stakes Following An Impressive Debut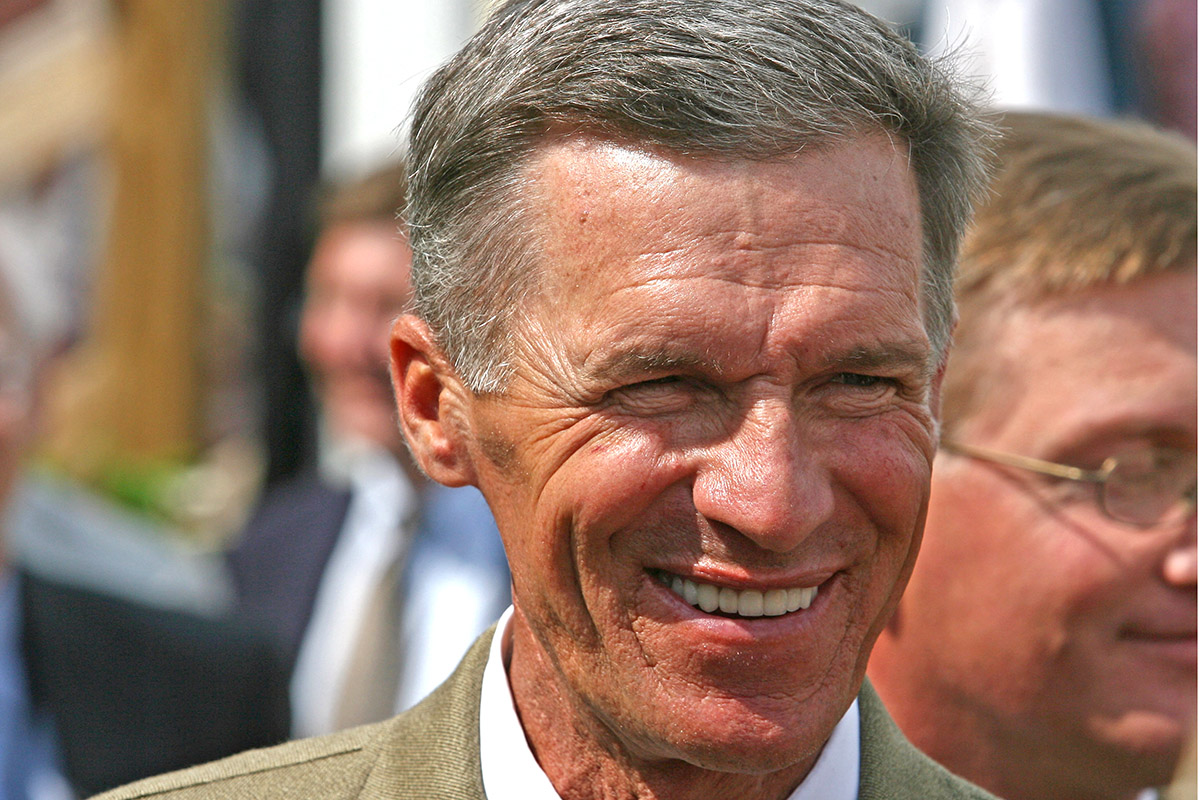 The limited assessment that trainer Michael Matz can make on Lagonisi after just one career race is this: She's a big filly, appearing to be better suited for two turns, with the hint of some real ability.
How much ability is something he will have a better handle on when the daughter of Uncle Mo takes on seven other 2-year-old fillies in Sunday's $200,000 Sorority Stakes at Monmouth Park.
Lagonisi enters the one-mile Sorority off an 8¾-length romp at Delaware Park in her career debut on July 26. That Maiden Special Weight race, originally scheduled to be run at 7½ furlongs on the grass, was switched to a mile on the main track.
"We were looking for a dirt race anyway, so it worked to our advantage," said Matz. "She's a big two-turn filly. She's really quite big. We were looking for something to run her around two turns to start.
"She has always acted like she can run. I just don't know if we're biting off more than we can handle here after one race."
The Sorority field includes the Butch Reid-trained Kiss for Luck and Wine on Tap from Todd Pletcher's barn. Both were off the board in the Grade 3 Schuylerville Stakes at Saratoga in their last start. Princess Indy enters off a fifth-place finish in the Grade 3 Adirondack, also at Saratoga, for leading trainer Claudio Gonzalez.
"I was talking to the owner (Stanley Gumberg of Skara Glen Stables) and said to him `we're taking a big jump here,' " said Matz. "It's a prestigious race. If we can get a piece of it we'd be happy."
Originally sold for $110,000 at the Keeneland September Yearling Sale in 2022, Lagonisi was purchased by Skara Glen Stables for $350,000 at the Ocala Spring Sale of 2-year-olds in training in April.
"She worked pretty well down there," said Matz.
Though Lagonisi won her debut in front-running fashion, with a pedestrian final quarter of 27 seconds flat, Matz said it's too early to make an assessment on either front.
"Delaware is a funny track. The last quarter-mile is sort of uphill and a lot of those horses get tired," he said. "Maybe she's not fast enough for this group. I don't know. We'll see.
"But she doesn't have to have the lead. I really don't know what she beat at Delaware. This might be a whole different ballgame. It looks like there are some other fillies in this field that are coming out of sprints that should go for the early lead. So I'll leave that up to the jockey and we'll see how she breaks. We're just hoping to pick up the pieces at the end. She's a nice filly. Hopefully she doesn't disappoint us."
Jorge Ruiz is listed to ride.