Long-Time Owner Rich Olson Hoping For First-Ever Stakes Victory In Sunday's Sapling Stakes With Heir Port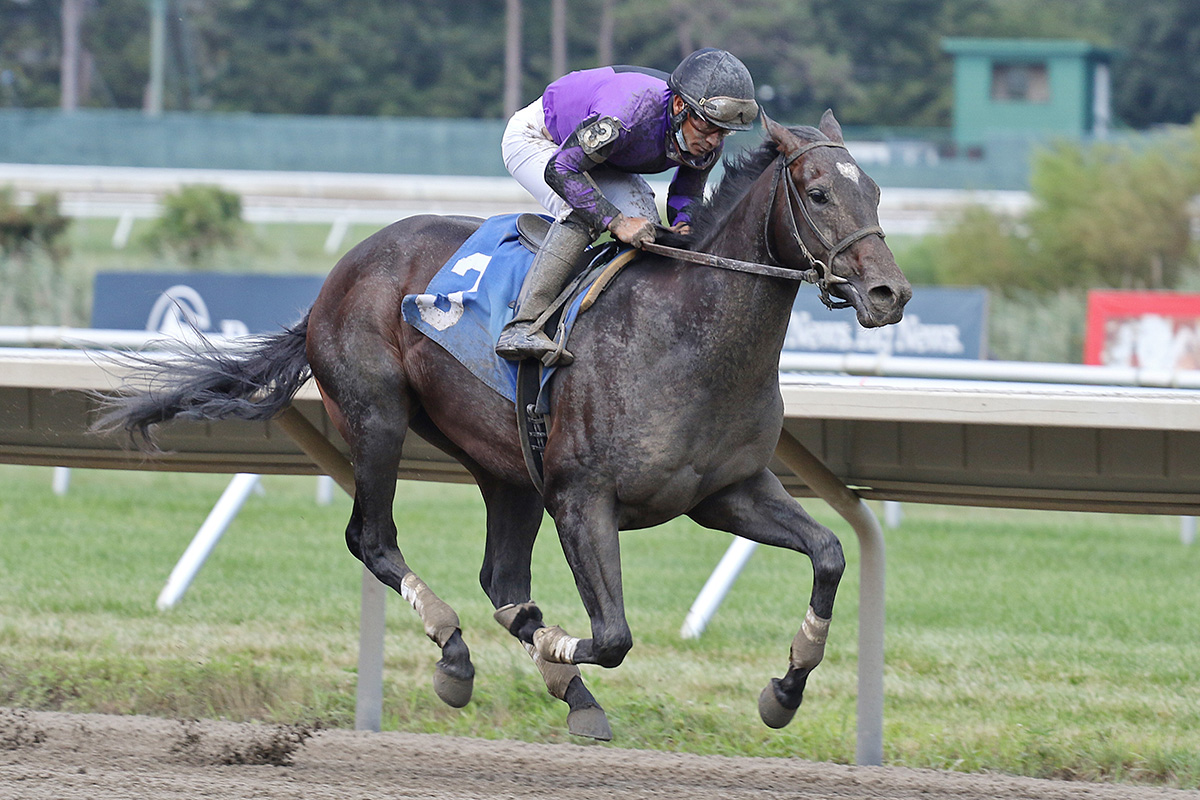 After 11 years of owning horses, Rich Olson didn't hesitate to go the extra mile to have his first-ever stakes entrant.
Heir Port, claimed by Olson for $40,000 off his winning debut on Aug. 9, will now try to show the SAB Stable Inc. owner that the extraordinary lengths he had to go to land the colt was worth it when the son of Mosler goes post ward in Sunday's $100,000 Sapling Stakes for 2-year-olds on Sunday at Monmouth Park.
The 86th edition of the one-mile Sapling has drawn a field of six, with Olson firmly believing "we have the horse to beat."
How he came to that belief is a bit unusual.
Olson, who owns two commercial mechanical contracting companies and a commercial Electrical company in Chicago, had been out of town but was still poring over the Daily Racing Form as he usually does when he came across first-time starter Heir Port racing for a $40,000 claimer at Monmouth Park.
"I looked up his breeding and he was very well bred," he said. "I could not figure out why he was in for $40,000. Most people would think I was crazy to claim a horse who has never run for $40,000. But to me everything was above what it should have been for him."
Once Olson made the decision to make the claim he faced a major challenge.
"I got back to Chicago on Friday night (Aug. 7) and I knew I wanted to claim this horse. But you have to have money in your horsemen's account and you can't do a wire transfer in the United States after 3 p.m. on Friday," said Olson. "So Saturday morning I went to my bank and got a cashier's check, flew to New Jersey from Chicago, rented a car and drove to Monmouth Park to put the check in my account. We stayed over to watch the horse run on Sunday and then flew back to Chicago."
Heir Port, previously trained by Ben Perkins, Jr., not only won his debut by 4½ lengths, he did so after getting checked in the back side, which caused jockey Paco Lopez to lose his whip.
"You see Paco in the winner's circle and he has no whip," Olson said. "Whatever could go wrong did go wrong and the horse still won while being hand ridden."
Olson will be in attendance Sunday, flying in again, for what he hopes will be the first stakes victory of his career.
"We were very impressed with the way he ran," said trainer Dale Bennett. "He ran behind horses and in between, took dirt in his face with no problem and still won easily. Two-year-olds don't often run well given those circumstances.
"It's also impressive given the jock dropped his stick early on the backside."
Bennett said the horse "is doing great," and fully expects that stretching out won't be an issue. Heir Port's debut was at six furlongs.
"Given the way and style he ran I don't think the mile should be a problem," he said.