Kunduru, Rogers Headed to 2020 NHC After Contest Wins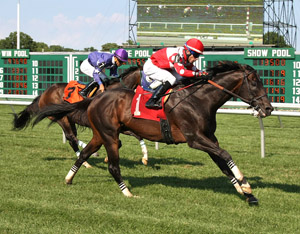 With two contests on the same day, Saturday, May 11 saw Peter Rogers capture the 2019 SSC Invitational while Sagar Kunduru won the $250 NHC Qualifier.  Both men will be going to the 2020 NHC in Las Vegas with 2nd-place finishers Eddie Herman and Jennifer Prince joining them.
Rogers bested the SSC field of 45 entries by turning his $200 starting bankroll into $1,690.70.  Kunduru turned his $150 starting bankroll into $4,923.60 to defeat the other 157 participants in the $250 NHC Qualifier.
Below are the final results for both of Saturday's contests.
SSC Invitational Top 5
| | | | |
| --- | --- | --- | --- |
| Finish | Name | Bankroll | Prize |
| 1st | Pete Rogers | $1,690.70 | NHC seat |
| 2nd | Eddie Herman | $1,152 | NHC seat |
| 3rd | Rocco Lombardi | $701 | |
| 4th | Bernard Reilly | $594 | |
| 5th | Bob Jeffery | $476 | |
$250 NHC Qualifier Top 10
| | | | |
| --- | --- | --- | --- |
| Finish | Name | Bankroll | Prize |
| 1st | Sagar Kunduru | $4,923.60 | NHC seat, $4,150 |
| 2nd | Jennifer Prince | $4,088.85 | NHC seat, $1660 |
| 3rd | David Wolff | $3,499.75 | $996 |
| 4th | Vincent DiPolo | $2,279.50 | $581 |
| 5th | Jennifer Prince | $1,500 | $290.50 |
| 6th | Rocco Lombardi | $1,208 | $124.50 |
| 7th | Eric Wing | $830 | $124.50 |
| 8th | Chris Olsson | $759 | $124.50 |
| 9th | Stanley Bavlish | $704 | $124.50 |
| 10th | Mathew Levy | $601.50 | $124.50 |