Kentucky Derby Runner-up Mandaloun To Face Four Rivals In Sunday's TVG.com Pegasus Stakes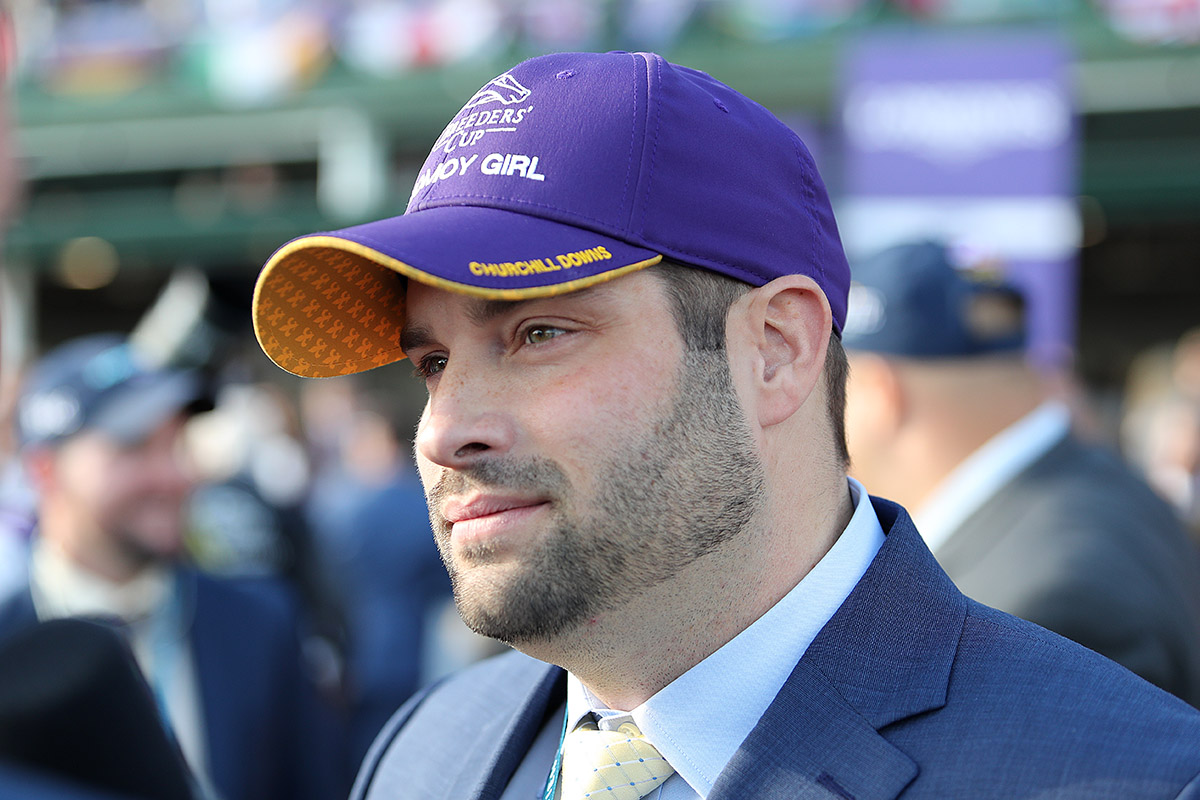 Trainer Brad Cox is looking for Sunday's TVG.com Pegasus Stakes at Monmouth Park to serve a dual purpose for Kentucky Derby runner-up Mandaloun.
One is to get some added fitness into his speedy 3-year-old, who has been idle since May 1. The other is to give the son of Into Mischief a race over the track.
Both are key elements in setting up Mandaloun's next start: The $1 million TVG.com Haskell Stakes on July 17, the Grade 1 race that serves as the centerpiece to the Monmouth Park meet.
"I want him to get some experience at Monmouth and I'm looking to use the race as a fitness tool, as a prep from the Haskell," said Cox, who plans to fly in from Kentucky on Sunday morning to watch the race in person. "I didn't want to go 11 weeks without a race. This was the race we thought made the most sense on the calendar."
The 40th edition of the Pegasus Stakes, at a mile and a sixteenth for 3-year-olds, will find four horses challenging Mandaloun, including Grade 2 Remsen winner Brooklyn Strong and Grade 3 Gotham Stakes winner Weyburn. Dr Jack and Lugamo round out the field.
Though the field is small the Pegasus Stakes' recent history suggests Cox's horse will have to earn whatever he gets.
Two years ago, disqualified Kentucky Derby winner Maximum Security finished second as the 1-20 favorite to King for a Day in the Pegasus Stakes before going on to win the Haskell.
Mandaloun, a Kentucky-bred colt owned by Juddmont, sports a 3-1-1 line from six career starts with earnings of $961,252. He will enter the Pegasus off a six-week layoff.
"He's doing great," said Cox. "Obviously we wouldn't be coming if he wasn't doing well. He ships today (Thursday from Churchill Downs) and hopefully he will get settled in quickly and be ready for Sunday."
These are heady times for Cox, who is also mapping out a schedule for Belmont Stakes winner and last year's 2-year-old champion Essential Quality. Cox's plans have Essential Quality shipping to Saratoga in July and pointing to the Travers Stakes.
As hectic as it is for him, Cox would not have it any other way.
"I love everything about it," he said. "It's why you get up and do this and spend so much time and effort and basically dedicate your life to it. It's the big stage.
"For me, 3-year-olds on the dirt going two turns, that's what it is all about. This is the division I like. The Triple Crown is a challenging thing for horses and it takes special horses to compete at that level. I feel very fortunate to be a part of it."
Mandaloun's stalking, close-to-the pace running style looks to be well suited for Monmouth Park, too. Florent Geroux has the mount.
"He is usually forwardly placed," said Cox. "Any time you have speed like he does it's a big advantage. I'm not saying he is going to be on the lead in this race but he will be near the lead I'm sure. Any time you have his running style it normally puts you in a good position."