Jockey Tomas Mejia Enters Three-Day Weekend Of Racing at Monmouth Park Four Wins Shy Of 100 For His Career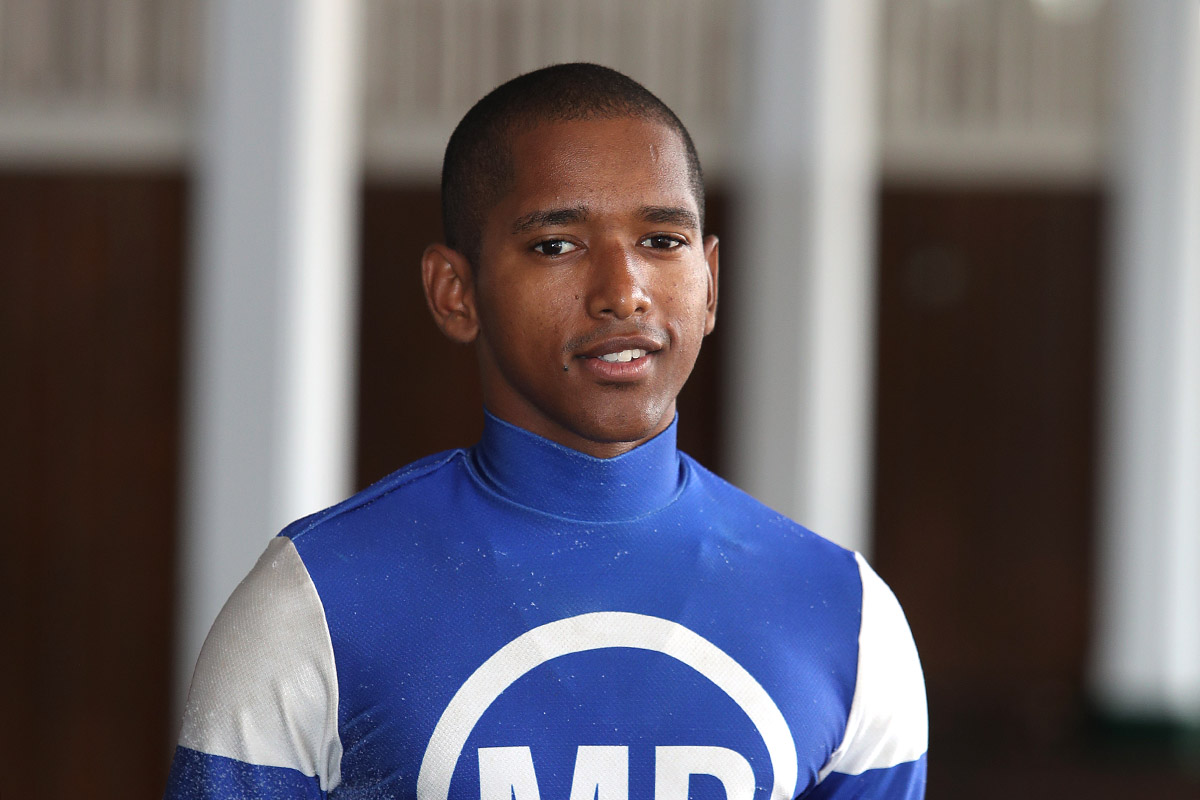 Jockey Tomas Mejia enters Monmouth Park's three-day weekend of live racing, starting with tonight's 5 p.m. twilight card, with 96 career wins and an important goal within reach.
"To get a 100 wins to me it's beautiful, especially in this country. It is tough (to win) since there are a lot of very good jockeys," said Mejia, a native of Panama. "It is not easy to get to 100 wins, but that is my goal right now."
The 25–year-old, who first started riding at 15, is a graduate of the prestigious Laffit Pincay Jr. Jockey Academy in his native country, emerging as the leading apprentice there.
Now in his fourth year riding in the United States, Mejia first came to Monmouth Park after working with trainer Michael Stidham at Tampa Bay Downs.
"For me New Jersey is my home, and Monmouth is the best," said Mejia. "For me, you make your name here, and once you do that, they will know your name everywhere."
Mejia has notched 79 of his 96 overall wins his last two years, with the most notable coming on Sept. 13, 2020 at Monmouth Park, where he rode 158-1 longshot Andrez Conquist to a convincing four-length victory.
The win payout of $319.80 was a track record, erasing the former mark of $229.20 that was set July 15, 1951.
The win demonstrated Mejia's growing confidence, a byproduct of the success he enjoyed in 2020, when he won at a 12 percent clip while finishing in the money with 34 percent of his mounts.
"Now trainers like Todd Pletcher give me a chance. Trainers see I am doing well, and I am staying ready waiting for the opportunity to ride for them," he said.
Robert Tuccille, Mejia's agent, says that getting to 100 wins will the first of what he hopes will be many significant milestones in Mejia's career — especially in light of the challenges he has faced in a new country.
"It will mean a lot for him considering where he came from and how he started," said Tuccille. "Coming from not being able to speak a word of English in an industry that can be judgmental of people to where he is now is impressive."
Besides eventually notching his 100th career win, Mejia also has aspirations of eventually being in the upper-echelon of riders at Monmouth Park, and of someday being the leading jockey for the meet.
"I want to be the top jockey, and a jockey who gets to 1,000 wins," said Mejia. "My goal is that when they see me in races I want people saying 'That's Mejia, that's my jockey.' "