Jockey Samy Camacho Celebrates 1,000th Career Victory In Monmouth Park Return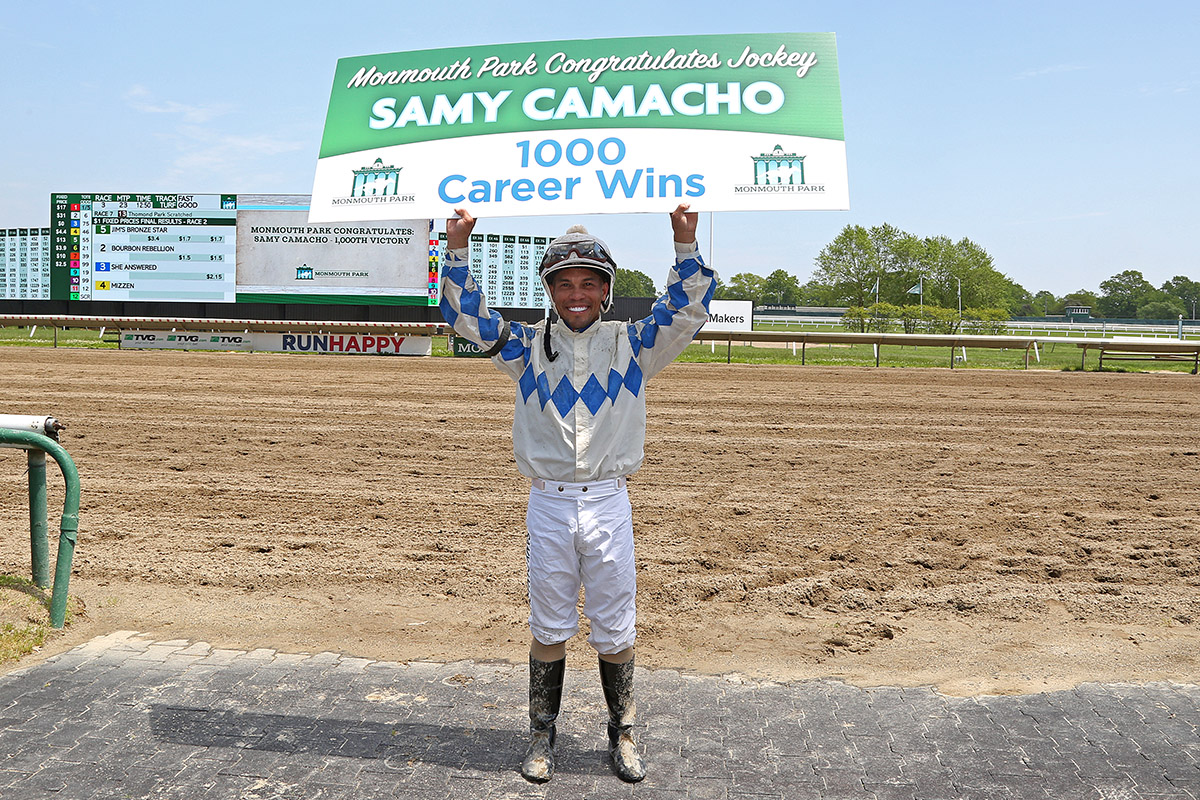 Jockey Samy Camacho already has a memorable moment from his first summer riding at Monmouth Park since 2012.
The Caracas, Venezuela, native notched his 1,000th career victory during a three-win day on Saturday at the Shore oval. The milestone victory came aboard Toned Up in the 9th race that day.
"It's very special," said Camacho. "When I came to this country I came just hoping to win some races. I never thought I would win 1,000 races here. It's a dream come true. I'm very happy.
"I'm thankful to all of the owners and trainers who have given me the opportunity to ride."
Camacho first rode in the United States in 2012 as an apprentice, riding mostly at Parx, The Meadowlands and Monmouth Park before returning to Venezuela for the next three years after he lost the weight allowances. He came back to riding full-time in U.S. in 2016 and has been based at Tampa Downs and Gulfstream Park since then.
His favorite horse to this point, he said, is 2020 Tampa Bay Derby winner King Guillermo. who scratched from the Kentucky Derby due to a fever two days before the race.
"Hopefully I will get my chance in the Kentucky Derby someday," Camacho said.