Jockey Nik Juarez Set For Busy Day Saturday At Monmouth Park With Mounts In 13 Of The 14 Races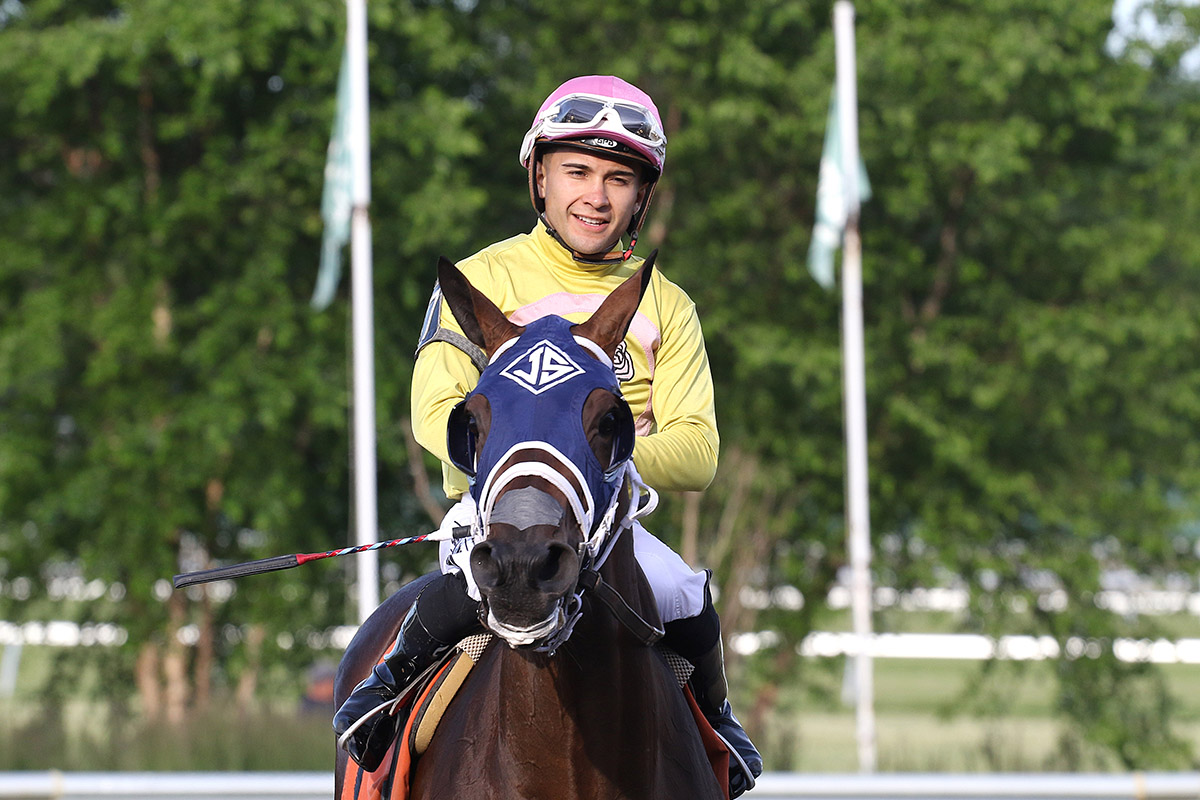 Nik Juarez was joking when he said he would have to ask his agent, Walter Blum, Jr., why he won't be riding in Saturday's 11th race at Monmouth Park.
It's the only race on an expanded 14-race card that the track's leading jockey won't have a mount in.
"I'm pretty fit and I love to work," said Juarez, who leads the Monmouth Park jockey standings in wins with 47 and in earnings with more than $1.6 million. "I was a wrestler in high school. You get used to all-day tournaments. You get used to a lot of work in a day. The big thing for me is to stay focused and to do my homework and watch replays the night before so I'm ready mentally too."
Saturday marks the second time at the meet Juarez has taken on a workload that will test his physical limits. He rode in 12 of the 13 races on June 8.
"I've ridden 12 already, so this is just one more. It's not that much," said Juarez, who won the Monmouth Park jockey title in 2017. "I'm fortunate to ride some good horses. It's just another day of work. It will just be a little longer than usual."
Juarez said he "will try to relax and keep my legs up," between the 10th and 12th races when he has his only break.