Jockey Nik Juarez Looking To Continue Hot Start As Monmouth Park Adds Fridays To Racing Calendar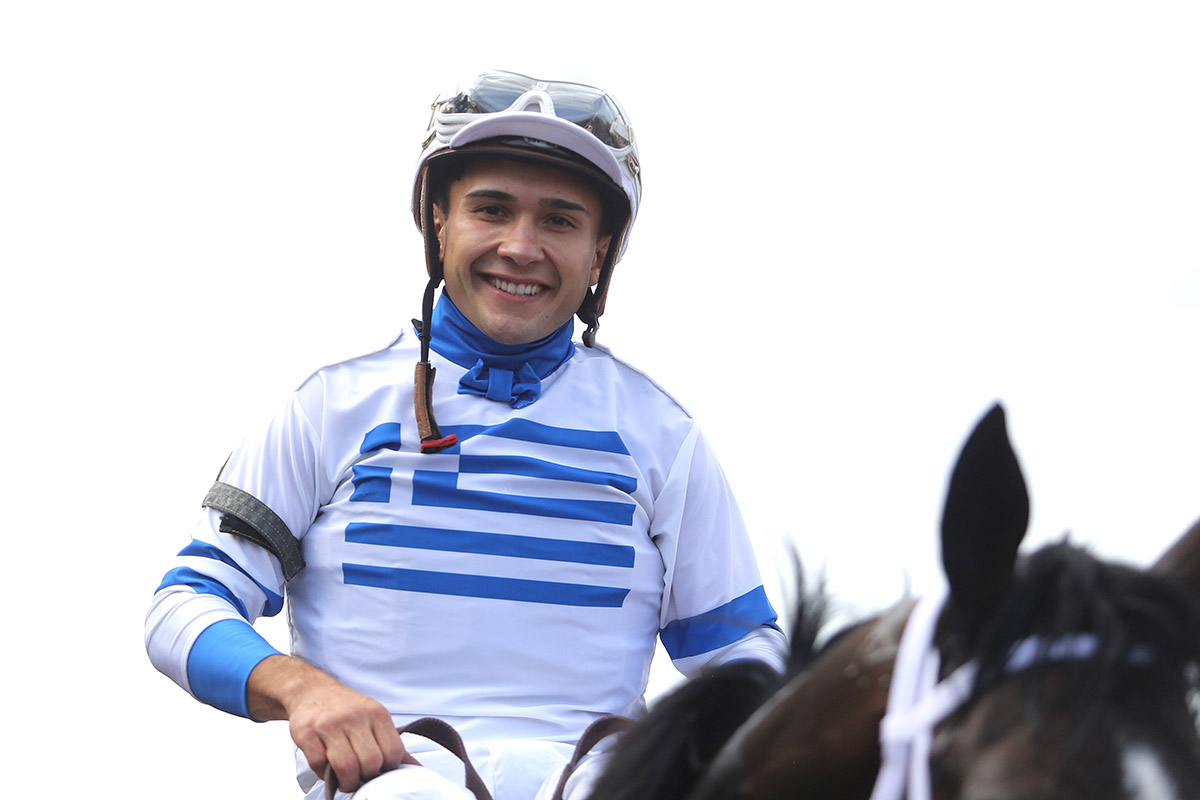 After a weekend in which he rode in 23 of the 25 races Monmouth Park had last Saturday and Sunday – winning nine – jockey Nik Juarez will have the equivalent of a day off for him for the track's first Friday card of the season.
He will have mounts in six of the eight races as Monmouth Park adds Fridays to its racing calendar through Aug. 23.
Keeping busy on race days, said the 25-year-old, is steeped in a simple philosophy he has.
"I don't like taking races off because the races you have off you can't win," he said.
Juarez, who won the Monmouth Park riding title in 2017 before spending last summer at Gulfstream Park, has returned to the Jersey Shore with the openly-stated goal of topping the jockey standings once again.
The start he's had after 12 racing cards has him on the fast track for doing that. Juarez has a meet-leading 24 winners from 97 mounts, giving him a three-victory lead over 2018 riding champion Jose Ferrer.
"You don't like to have expectations as much as you have goals and mine is to win the title back that I won in 2017," said Juarez. "No one will give you anything. You have to earn it. Right now I'm pleased with the way things have gone.
"(Agent) Walter Blum, Jr. has done a great job for me. But I'm not looking past the next race I'm riding in. It really is a one race at a time approach for me. You have to think that way to be successful."
Juarez figures to be active over the three-day racing weekend, with the $75,000 Honey Bee for 3-year-old fillies at 5½ furlongs on the turf topping Saturday's card and the $150,000 TVG.com Pegasus Stakes for 3-year-olds at a mile and a sixteenth headlining the Sunday program.
Friday also marks the one-year anniversary of sports betting in New Jersey, with Monmouth Park the first venue to offer sports wagering in the state in 2018.
For Juarez, the addition of Friday racing means more work for him — which is just how he likes it.
"I just don't like taking races off," he said. "If there's eight races I want to ride in all eight. If there's 13 I want to ride in all 13. I think the other day someone asked me how many of the 12 races I was in that I thought I could win. I told him I want to win all 12. That's just my mindset."
Juarez plans on making Monmouth Park his permanent base and is in the process of closing on a house a few furlongs from the track.
"I wanted to come back to Monmouth Park because I love the Jersey Shore," he said. "I love the vibe we have here between the horsemen, the jockeys and the fans. This is where I want to be.
"I'm thankful for the horsemen who have stood by me, starting in 2014 when I first came here, and then in 2017 when I won the title. I didn't come in expecting people to ride me after I was away for a year. I had to earn their business. But there were also a lot of people who remained loyal to me and welcomed me back with open arms."
Juarez said he constantly leans on two people to help him improve as a rider with constructive criticism. One is Blum, whose father Walter won the Monmouth Park riding title in 1972 and 1962. The other is Juarez' father Calixto, a former jockey.
"I love having my dad as part of the team," said Juarez. "One thing I learned growing up as an athlete, especially from wrestling, is that you always have to remain coachable and open to feedback and criticism. I'm fortunate that I have my dad and Walter Blum around for me."