Jockey Jose Batista Counting On A Healthy Summer To Make A Strong Showing At Monmouth Park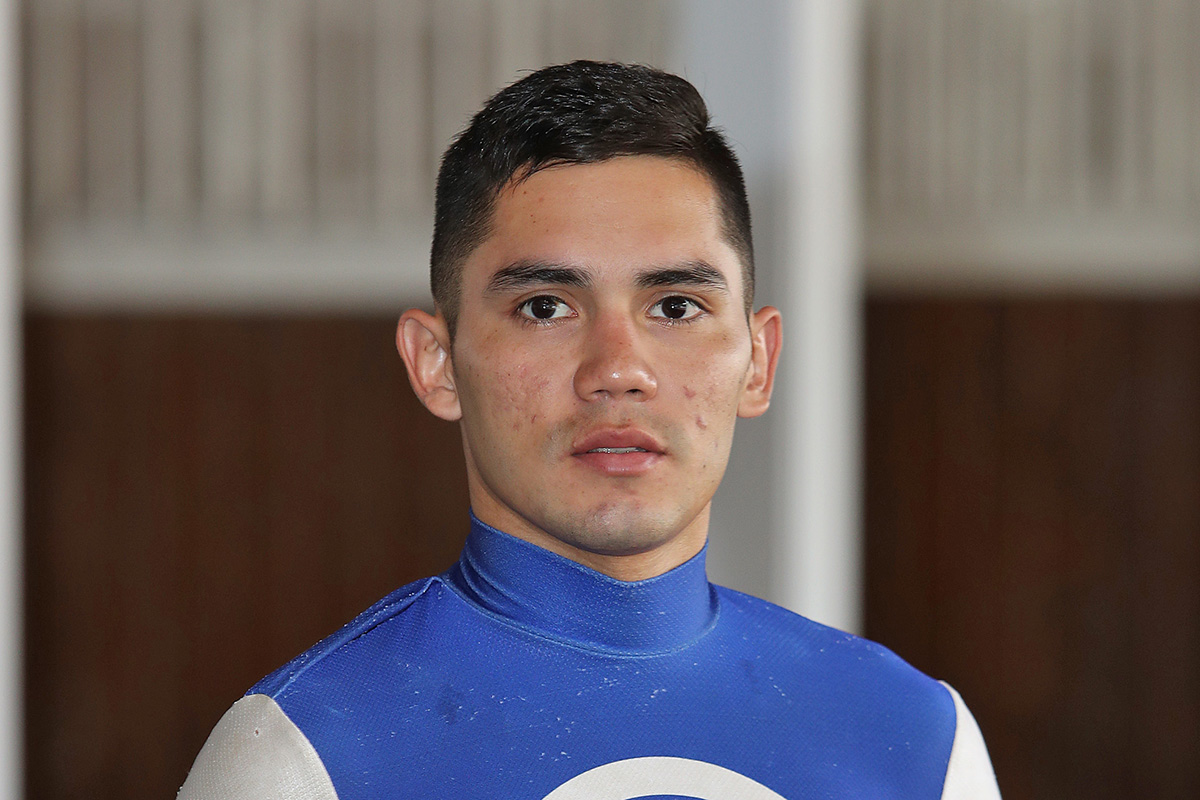 Jose A. Batista has a clear objective for this summer at Monmouth Park and it has nothing to do with any statistical goals. For the 26-year-old jockey from Chepo, Panama, it's all about staying healthy.
If that happens, Batista is confident that everything else will fall into place.
"I want to see how good a summer I can have if I stay healthy," said Batista. "I know it's a tough meet. It's a very good jockey colony. But I am going to work hard to do the best I can."
Batista, listed to ride four horses on Saturday's 10-race card, is back at Monmouth Park with some momentum from a strong showing at Tampa Bay Downs, where he finished fifth in the rider standings.
That has pretty much been the case for Batista since he first started riding in the United States in 2017. If he's healthy he is a factor at wherever he rides.
"I was very happy with the meet at Tampa that I had," he said. "To do well and not have any injuries made it a good meet – my best year at Tampa."
This year marks the third time he will hang his tack at Monmouth Park
After an abbreviated appearance at the Jersey Shore track in 2020, he rode in the Midwest in 2021 before trying Monmouth Park again last year. Batista was off to a solid start, with eight winners from 48 mounts, before suffering a fractured ankle in a spill on July 8. He was not able to resume riding until Oct. 28.
"It was my first time with him at Monmouth Park and we were doing good and getting help from a lot of trainers and we were excited about the start," said Eddie Zambrana, Batista's agent. "Then the spill happened. It was frustrating for both of us."
For Batista, who has 371 career wins, it marked the second time he had to return from major injuries, having been sidelined 3½ months in 2020 after going down when his horse clipped heels at Tampa Bay Downs on Feb. 8 of that year.
He has come back more determined both times.
The decision to try Monmouth Park again was a relatively easy one, Batista said.
"There are so many trainers from Tampa Downs that come to Monmouth Park and I had a good meet at Tampa," he said. "So I decided to follow the business."
A graduate of the Laffit Pincay Technical Jockey Training School in Panama, Batista was the leading apprentice at Presidente Ramon Racetrack in his native country before shifting to Gulfstream Park in 2017. By 2018, he had already notched his first graded stakes win (the Grade 2 Hardacre Mile at Gulfstream aboard Conquest Big E).
His decision to become a jockey, even though no one in his family had any connection to horse racing, was based on two things. One was that he fell in love with horses and the sport at a young age.
"And I thought `I'm little. I'm skinny. I can do this (become a jockey),' " he said.
Zambrana said the feedback he gets from trainers about Batista is that they are impressed with his overall ability and his strength.
"A lot of trainers will tell that he is a strong rider with a lot of energy and that he does a lot of things well," said Zambrana.
Batista enters the weekend with 40 wins from 237 starts this year, putting him well within range of his career-best 69 wins in 2017.