Jockey Jairo Rendon Enjoying Success At Monmouth Park While Balancing Career And Family In Medellin, Colombia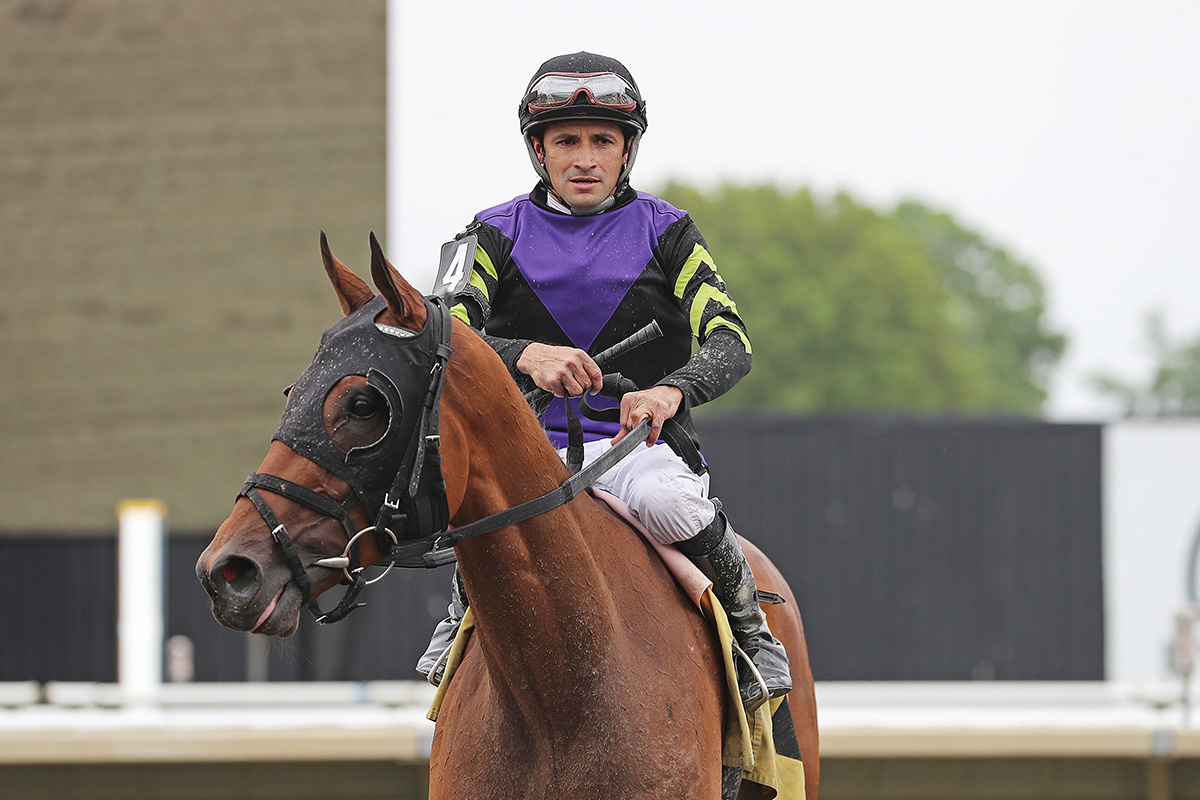 In a sport where jockeys know that out of sight often means out of mind, Jairo Rendon continues to defy the norm.
Heading into Monmouth Park's eight-race card on Friday, Rendon has seven mounts, having moved up to third in the track's jockey standings.
But once Monmouth Park ends on Sept. 10, and then after the 10-day all-turf Meadowlands meet that follows, Rendon will be gone again for the next six months, returning to his 210-acre farm in Medellin, Colombia, to be re-united with his family – absent from riding the whole time.
In April, he will return to New Jersey, quickly work his way into shape and will be ready for another meet at the Jersey Shore track. It's a routine he has settled on for two years now.
"I think people know me and know this is how I do things," said Rendon, who turns 40 this month. "I'm lucky because weight has never been a problem for me. People know when I am here I work hard.
"They know I do this now. When Monmouth Park closes, everyone leaves. It's not like Monmouth Park is open all year. It would be different if that was the case. If it was open all year and I left, I would lose business. But everyone leaves after the meet and they come back when I come back in late April. It's almost like I go to another racetrack and then come back when everyone else does."
With 23 wins at the current meet, including three stakes victories, Rendon enters the weekend just six wins behind Samy Camacho for second place in the standings behind uncatchable perennial lead leader Paco Lopez.
So it has been a solid meet for Rendon, one that ends in six weeks. Shortly after he will return to his farm in South America where 150 cows roam the property. While he is away his mother, father, brother, sisters and two children tend to the farm.
"I've been riding for more than 20 years," said Rendon, who was the leading rider in Panama and spent seven years under contract to the Royal Family in Saudi Arabia until 2014. "I've saved some money. I come back to ride at Monmouth and make enough money to go back to Colombia for six months.
"But when I am on the farm, after about four months, I start missing riding. And when I am at Monmouth Park for more than four months I start missing the farm. It's a good combination for me."
Rendon, convinced to try riding in the United States in 2016 by trainer Jorge Duarte, a childhood friend, said he got the idea to break up riding and returning home for an extended period of time during the Covid-19 pandemic. After riding a full year at Gulfstream in 2019, winning a career-best 139 races, he returned to Colombia to be with his family as Covid raged. He stayed in Colombia from March 15, 2020 until April 20, 2022, when he showed up on the Monmouth Park backstretch.
He did not ride for nearly two years.
"I went home not knowing how long I would be there when Covid came," he said. "And I wound up staying two years. I came back and did well and so I said to myself `I can ride Monmouth Park in the summer and then go back to Colombia for the winter to spend time with my family and work my farm.'
"It's something that works for me."
Rendon said there is just one downside to taking so much time off from riding every year: He does not nearly get as many mounts in graded stakes. He has won just one graded stakes in the United States.
"That's the one thing I miss out on by going home," he said. "I don't get as many chances to ride in graded stakes race. But I am happy with the balance I have between my career and my family. Every six months I have something different to look forward to that I enjoy doing."