Jockey Isaac Castillo Set To Return From Injury On Saturday's Card After Being Sidelined Nearly 10 weeks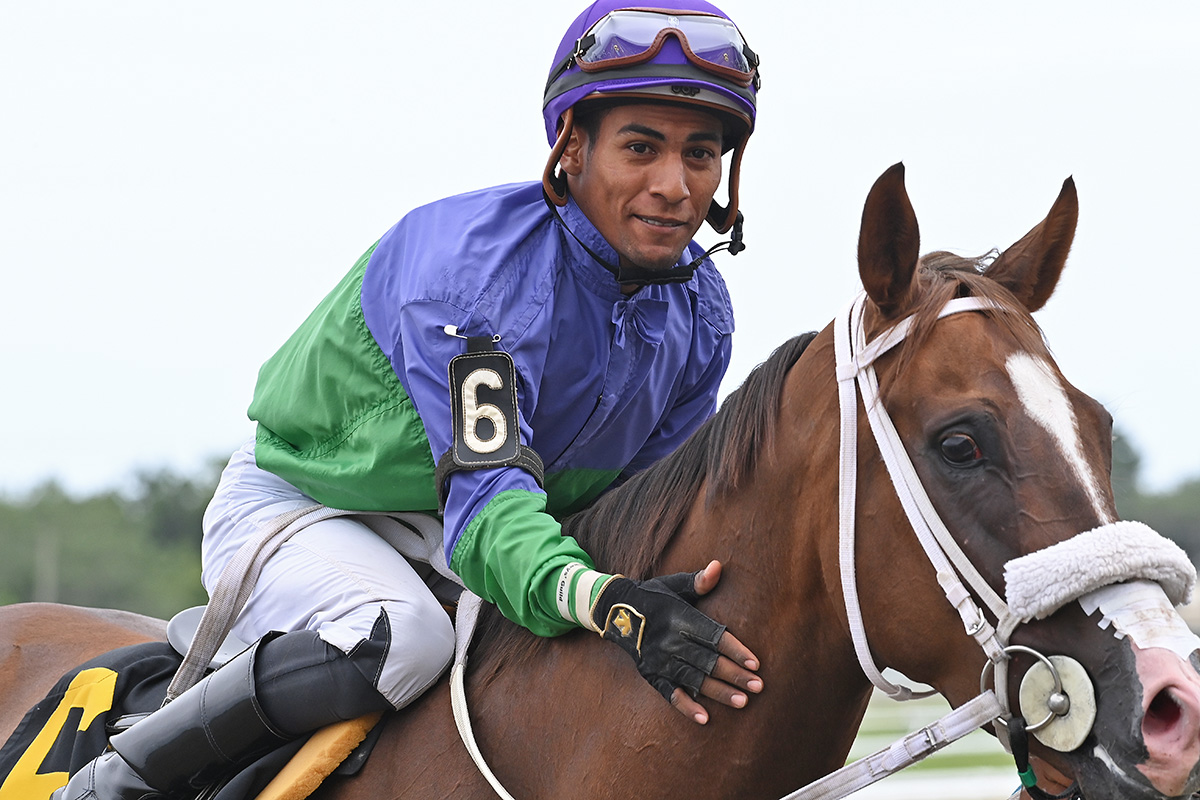 Jockey Isaac Castillo, sidelined since suffering a cervical injury on July 3 at Monmouth Park when he thrown from his mount, is listed to ride four horses on Saturday's card as he returns after being out nearly 10 weeks.
At the time of his injury, Castillo was second in the Monmouth Park jockey standings, just eight winners behind perennial riding champion Paco Lopez.
His 30 wins at Monmouth Park this year, from 128 mounts, still ranks fifth. Overall he has 74 wins for the year.
Castillo's first race back will be aboard Evoking for trainer Jonathan Thomas in Saturday's seventh race.
"I'm excited to come back," Castillo said. "It seems like it has been a long time since I was riding. I never had an injury like this. I didn't know what to expect or how long I would be out."
Castillo said he returned to galloping horses in the morning two days ago. He will need to continue with physical therapy for another week, he said.
"It felt good to be back on a horse," he said. "I missed it. I'm looking forward to Saturday. In my mind nothing has changed. I am going to continue to work hard every day and I am going to ride the way I have always ridden."
The 24-year-old native of Panama began riding full-time in the United States in 2017, post a career-high 115 victories last year.
He is also listed to ride Royne for trainer Michael Dickinson in the Presious Passion Stakes, Sagamore Mischief for trainer Tim Hills in the 10th and Skylerville for Thomas in the 11th race.