Jockey Carrasco Eager For Fast Start During First Summer At Monmouth Park With Opener Set for Friday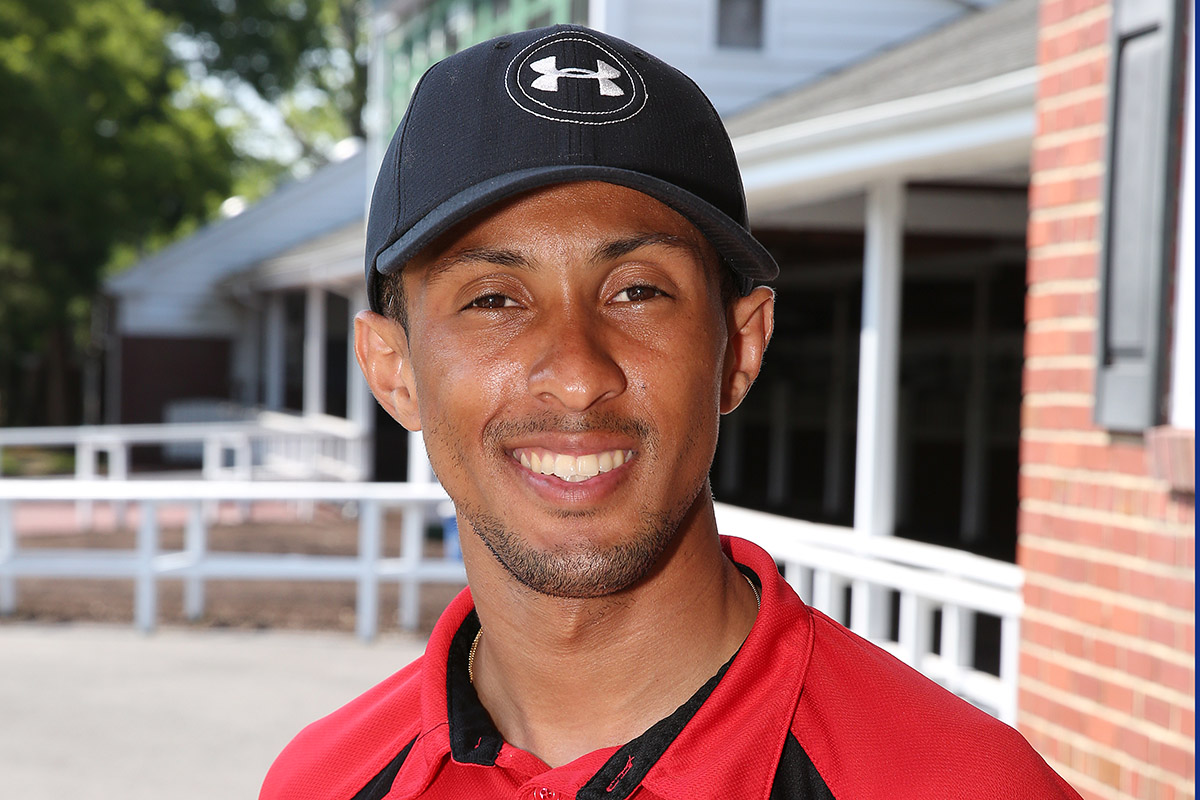 After nearly seven years as a fixture on the Maryland racing circuit, jockey Victor Carrasco said it was simply time for a change. Because of that desire to shake up things with his career – and even though he continued to have success at Laurel Park – the 28-year-old Eclipse Award-winning apprentice from 2013 will call Monmouth Park home this summer for the first time.
Monmouth's 75th season gets underway on Friday, July 3. First post for the six-race twilight card is 5 p.m.
"I've spent almost my entire career in Maryland. It's time to challenge myself and to try something different," said Carrasco, who recorded his 1,000th career victory in January. "Things in Maryland were fine. It's just time to try something different, meet new people, and take on a new challenge.
"Hopefully, it leads to better opportunities to ride in better races."
The Guyama, Puerto Rico, native will find a jockey colony that is both deep and proven when Monmouth Park's 37-day meet gets started with three straight days of live racing over the July 4 holiday weekend.
Returnees include Paco Lopez, coming off a sixth riding title at the track; Joe Bravo, who has a record 13 leading riding titles at Monmouth; Nik Juarez, the runnerup to Lopez a year ago in the standings, and reliable veteran Jose C. Ferrer.
Antonio Gallardo, fresh off a riding title at Tampa Downs, and Trevor McCarthy, both of whom have ridden part-time at Monmouth in the past, are expected on a full-time basis as well.
Wilmer Garcia, Tomas Mejia, Mychel Sanchez, Chris DeCarlo and Angel Suarez add to the depth of the jockey roster.
"I believe I have the talent to compete here," said Carrasco. "I work hard. The reason I am renting a place close to the track for the summer is because I want to be here every day so the trainers and owners can see how hard I work.
"If I get the right connections who knows what will happen? I'll do my best."
Carrasco, who graduated from Escuela Vocacional Hipica Jockey School in Puerto Rico before embarking on his riding career, comes from a racing family. His grandfather, now retired, was a long-time trainer in Puerto Rico. His uncle is a trainer on the Mid-Atlantic circuit.
Despite his immediate success as the nation's leading apprentice in 2013, Carrasco has had to overcome his share of devastating injuries, having been in spills that resulted in a broken hand, a broken ankle, a broken scapula and, most recently in a nasty spill at Delaware Park in 2017, a fractured fibula, tibia, ankle and leg.
He has overcome all of the injuries to return to peak form.
"The last one was especially tough," he said. "Being a person who is active and likes to work out it was tough being forced to stay at home for such a long time, not being able to walk, needing my mother's help to do basic things. But I was determined to come back because this is what I love to do.
"I don't think about the injuries any more. In the beginning it's difficult mentally, especially when you go back to places where you got hurt. But then you gain your confidence back and things get back to normal. I don't even think about that stuff now. It's all behind me."
In addition to owning an Eclipse Award, Carrasco won the summer riding titles at Laurel in 2015 and 2017 and captured the 2015 Pimlico spring meet riding title.
The $1 million Haskell Stakes will again highlight Monmouth Park's summer meet, with the Grade 1 fixture for 3-year-olds offering points for the Kentucky Derby on Sept. 5 for the first time and "Win and You're In" status for the Breeders' Cup Classic. Monmouth Park is also putting up a $1 million bonus to a horse that wins the Haskell, Kentucky Derby and Breeders' Cup Classic.
Post times on Saturdays and Sundays will be 12:50 p.m., with the meet running through Sept. 27.
Admission and parking are free except for Haskell Day.