Jockey Andrea Mezzatesta Notches First Win In U.S. In Sunday's Seventh Race Aboard Morethanicanhandle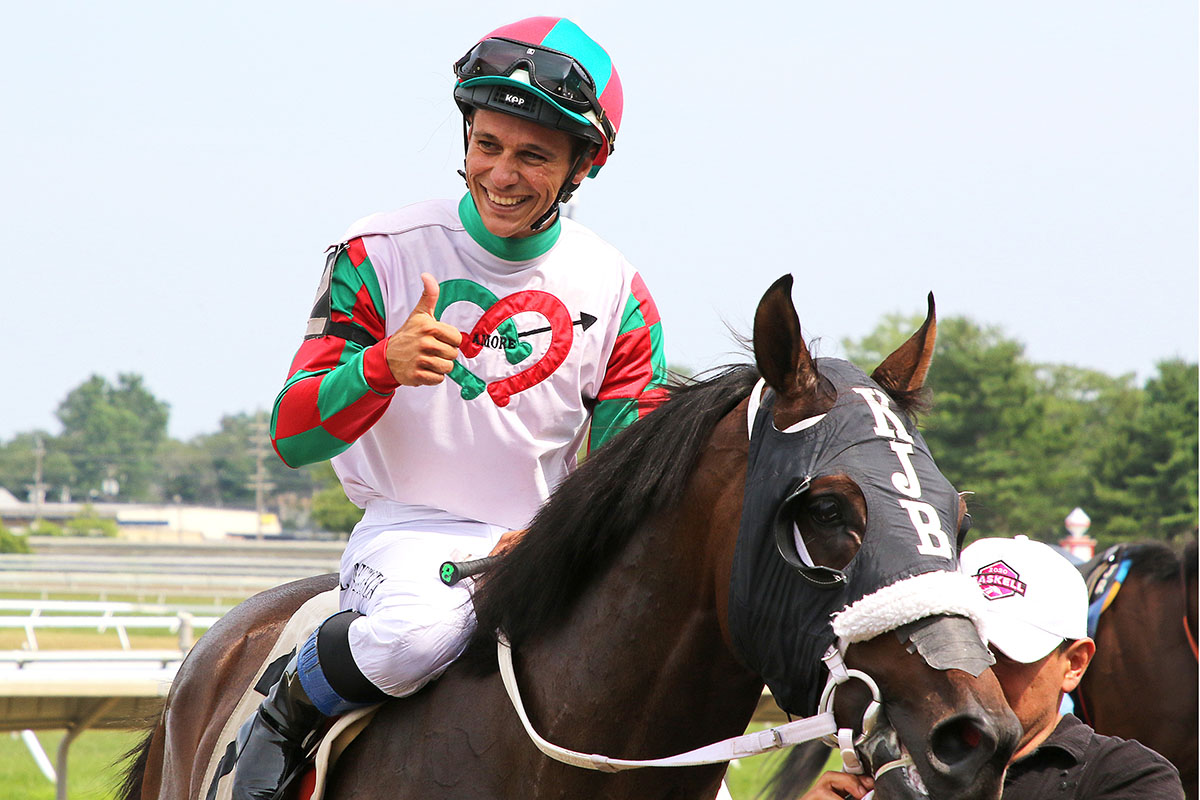 Jockey Andrea Mezzatesta would have preferred it didn't take 17 mounts to earn his first win in the United States, but the 28-year-old native of Milan, Italy, said the extended wait only made the milestone that much more enjoyable.
Mezzatesta scored an upset with the Kelly Breen-trained Morethanicanhandle ($34.40) in Sunday's seventh race at Monmouth Park to break through in his first summer of riding in the United States.
"I am very happy," said Mezzatesta, the son of legendary Italian jockey Vincenzino Mezzatesta. "It seems like it has been a long time since I had a winner. It's a good feeling to finally get the first one."
Mezzatesta, who won 365 races in Europe and Asia, came to the United States at the urging of close friend and fellow jockey Umberto Rispoli. He rode a winner in his last race in Italy on May 30, flew to the United States the next day, and secured his first U.S. mount on June 3 at Monmouth Park.
"I was trying to be patient but you want to get that first win," Mezzatesta said.
Mezzatesta said he will be riding at Monmouth Park for the duration of the meet. All 16 of his previous mounts in the U.S. have been at the Jersey Shore oval. He had a second and three thirds prior to his win.