Jersey Shore Pick 6 Carryover Rises To $313,778 For Saturday's 12-Race Card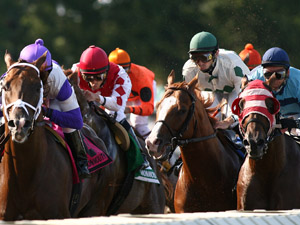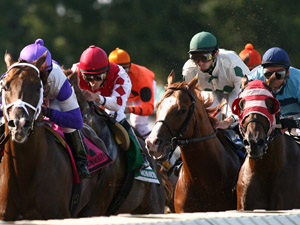 The Jersey Shore Pick 6 carryover has grown to a record $313,778 for Monmouth Park's penultimate weekend of racing after the jackpot wager failed to produce the single winner required to take the entire pool during Friday's eight-race card. 
Selecting six winners on Friday returned $1,384.62. 
The winning sequence began with Playing Hooky ($7.00) in the 3rd race and was followed by Catburt ($22.20) in the 4th race, Blame T J ($4.80) in the 5th race, Groovy Tale ($2.60) in the 6th race, Aciano ($8.40) in the 7th race and Recanted ($4.20) in the 8th and final race. 
The Pick 6 starts in the 7th race on Saturday's 12-race card, which features four stakes races overall, including the Grade 3 Violet Stakes and the Grade 3 Red Bank Stakes. 
In addition, there is a $150,000 guaranteed single ticket late Pick 5 that starts with Saturday's 8th race. 
First race post Saturday is 12:50 p.m. Monmouth will also conduct live racing on Sunday and Monday before closing weekend Sept. 8 and 9.