Jersey-Bred No Cents Scores By A Neck Vs. Open Company In Wednesday's Featured Allowance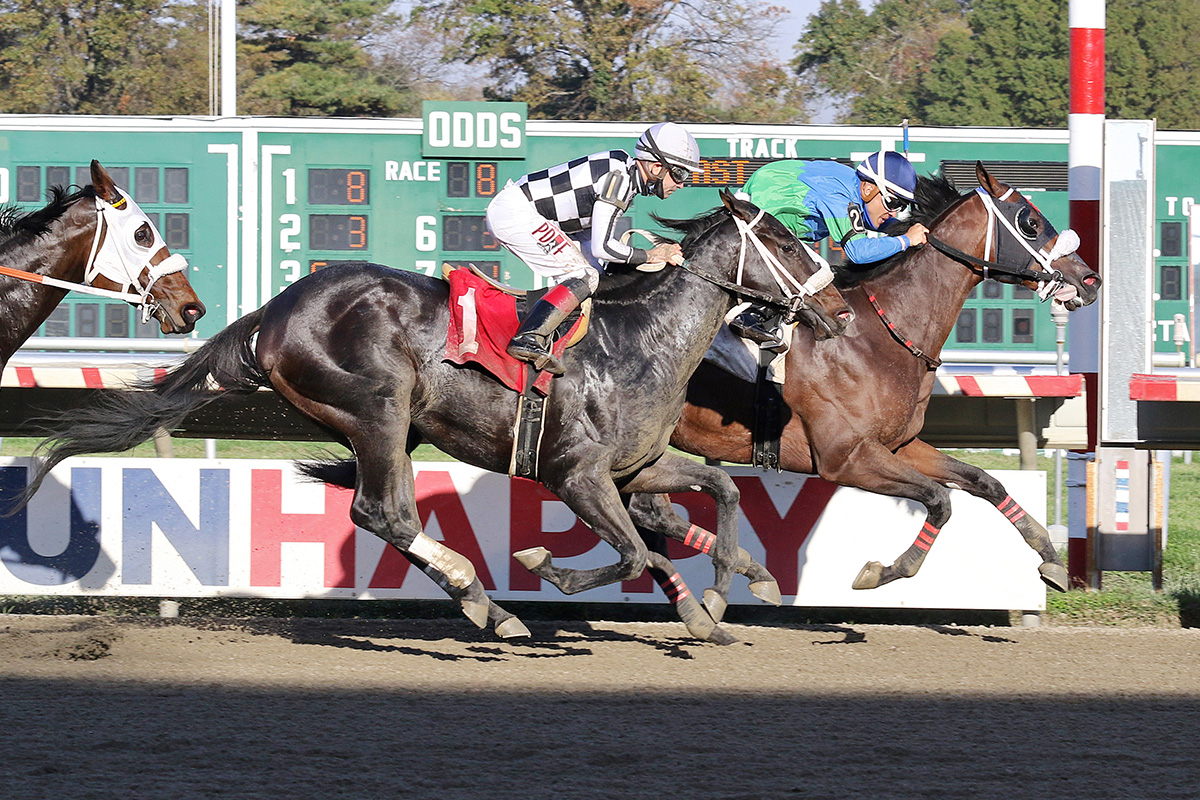 With limited options and time running out on the racing season, trainer Cal Lynch decided to take a shot with a Jersey-bred in open company in Monmouth Park's featured $50,000 allowance for 2-year-olds on Wednesday.
No Cents, a colt bred and owned by Monmouth Park royalty, delivered in big way on the gamble.
Fresh off an impressive Maiden Special Weight romp against state-breds, No Cents surged to the lead coming out of the final turn and then held on for neck victory over Heir Port for his second win in three career starts.
The son of Goldencents, the only Jersey-bred in the field of eight, is owned and was bred by Isabelle de Tomaso and Hope Jones, the daughters of Amory Haskell, one of Monmouth Park's founders and the track's first president. Monmouth Park's showcase race each year, the TVG.Com Haskell Stakes, is named in his honor.
"I think he's a nice horse," said Lynch. "I told Isabelle and Hope that he has been training well and that there aren't any stakes races left for 2-year-old Jersey-breds so we thought we'd take a shot here. I'm very pleased with how he ran."
Ridden by Nik Juarez, No Cents returned $8.20 to win. Time for the six furlongs was 1:11.06.
Singlino finished third, a length back of Heir Port.
"Cal told me this would be a tough spot but it's the end of the meet and he felt it was worth trying him here," said Juarez, who will head to Aqueduct for the winter following the end of the Monmouth Park meet on Saturday. P.J. Campo will be his agent there, he said.
No Cents, meanwhile, may get one more race to add to an impressive start to his career, Lynch said. After finishing second in his debut in the slop despite trouble, No Cents broke his maiden against state-breds by 6¼ lengths.
"We're hoping he's a nice Jersey-bred going forward," said Lynch. "I'll talk to Isabelle and Hope and see what they want to do but we'll look around for one more race for him in a stakes and see how he does."