Horologist Scores By 1 3/4 Lengths In Smart N Classy Handicap For Third Straight win; Grade 3 Monmouth Oaks Could Be Next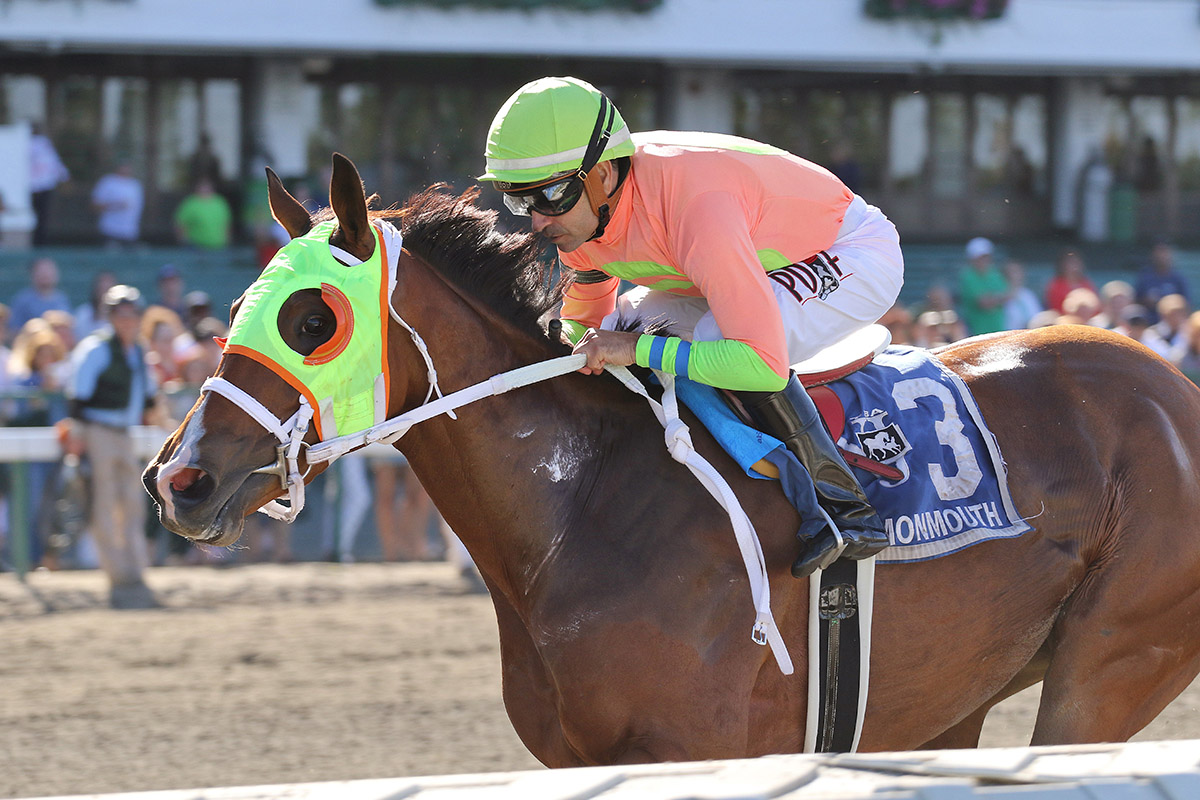 Shortly after Horologist stretched her winning streak to three straight by capturing the $75,000 Smart N Classy Handicap by 1¾ lengths on Sunday at Monmouth Park, trainer John Mazza said he would give his filly some well-earned time off with the idea of pointing her to the Grade 3 Monmouth Oaks on Aug. 17.
Sent off at 1-20 by the crowd of 13,304, Horologist had to withstand race-long pressure from Crazy Daisy in the one-mile dirt race for Jersey-breds before finally pulling clear in deep stretch to post her third victory in four starts during her 3-year-old campaign.
She paid $2.10 across the board.
"She had to run every step of the way this race," said the 82-year-old Mazza. "I didn't want that to happen but that's what happened. It's probably going to take a little bit out of her. They definitely tried to beat her."
The victory was the first in a stakes race for owner Cameron Beatty, a 27-year-old investment banker who races under the There's A Chance Stable.
"She always gives it her all. She's such a game filly," said Beatty. "I'm thrilled because it's my first stakes win as an owner and I couldn't be happier with her performance."
Ridden by Joe Bravo for the third straight race, Horologist covered the eight furlongs in 1:39.27. Billy's Jump Start finished third, 4½ lengths behind Crazy Daisy.
Horologist and Crazy Daisy battled from the outset, racing as a team until Horologist was able to create some distance in deep stretch.
"I did not expect to be on the lead but when she is dragging you like she was today there is no point in fighting her," said Bravo. "She was dragging me out of the saddle. I thought we would be sitting off the pace with two sprinters in there.
"I know the horse. She's smart. She was so keen and she was feeling so good she knew what she wanted. She ran off on me today. She was tons the best in here."
Facing older horses for just the second time in her nine-race career, Horologist was coming off a five-length romp at Monmouth Park on May 25. She won her prior race at Gulfstream Park on March 9 by 1¼ lengths.
The daughter of Gemologist-Cinderella Time by Stephen Got Even first caused a stir at Monmouth Park in her 2-year-old debut last August, beating Jersey-bred boys by a dazzling 20¾ lengths.
"I was afraid Crazy Daisy would try to go with her like she did," said Mazza. "She made her run every step of the way. She was blowing a little bit after the race. She ran hard but I'm happy with the way she ran.
"I usually don't run these fillies back in two weeks like this so I'll give her some time and maybe try her in the Monmouth Oaks. We'll see. She has to tell us. But I'll have to back off her now and give her a little rest."
Horologist now has a 4-1-2 line from nine career starts. She has won three of four starts during her sophomore campaign.
Racing resumes at Monmouth Park with the first Friday card of the year on June 14 with a 1:15 post time that day. The addition of Friday programs will continue through Aug. 23. Post time for Saturdays and Sundays remains 12:50 p.m.