Handicapping Contest, Racing Magnet Calendar Among Monmouth Park's Opening Day Promotions On Saturday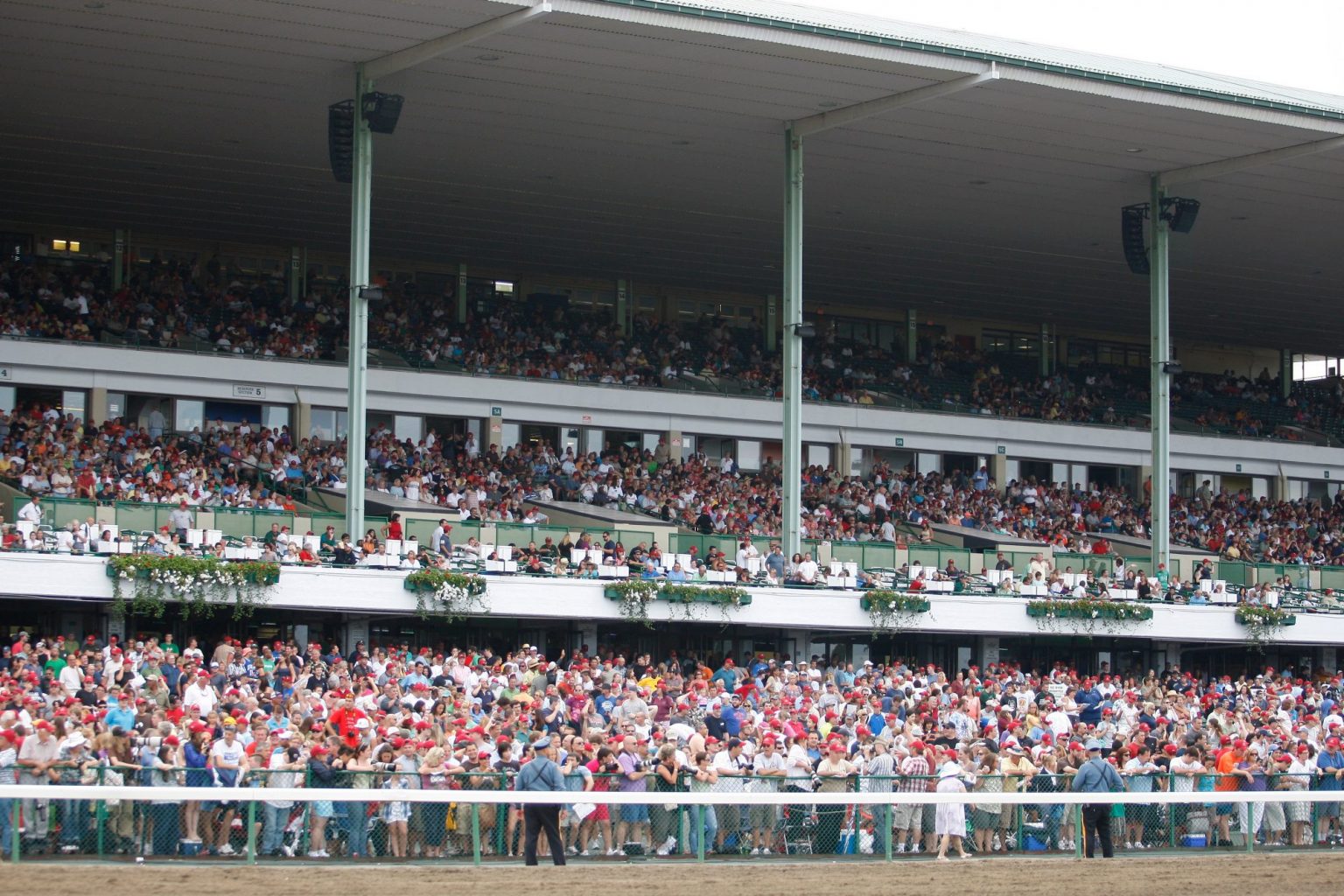 The first handicapping contest of the Monmouth Park racing season will take place on opening day, Saturday, May 13.
The total buy-in is $300, with $150 of that serving as a non-refundable entry fee and the remaining $150 being a contestant's tournament bankroll.
The top two finishers will earn their choice of a seat in the 2024 NTRA National Horseplayers Championship or the 2023 Pick Your Prize Handicapping Challenge.
Contestants must bet a minimum of 10 races (there is no maximum) and at least five of those wagers must be on Monmouth Park races. The format is win, place and show wagering only. Players can wager on any self-service machine.
Prize money is estimated at $7,250 (based on 125 entries).
Registration will be 11:30 a.m. to 2 p.m. inside the Clubhouse entrance near the former Welcome Center. Registration is by walk-up only.
In addition, the first 3,000 paid admissions on opening day will receive a racing magnet calendar.
The new T-shirt cannon will also make its debut, with five t-shirts shot off after every race out of the ambulance. That will be a fixture every Saturday and Sunday during the live racing season.
First race post time on Saturdays, Sundays and holiday Mondays throughout the live racing season is 12:40 p.m. When Friday racing is added starting in June, first race post time those days will be 2 p.m.
Admission is $6. Parking is free.