Hall Of Famer Krone Back At Monmouth As The Agent For Apprentice And Veterinarian Ferrin Peterson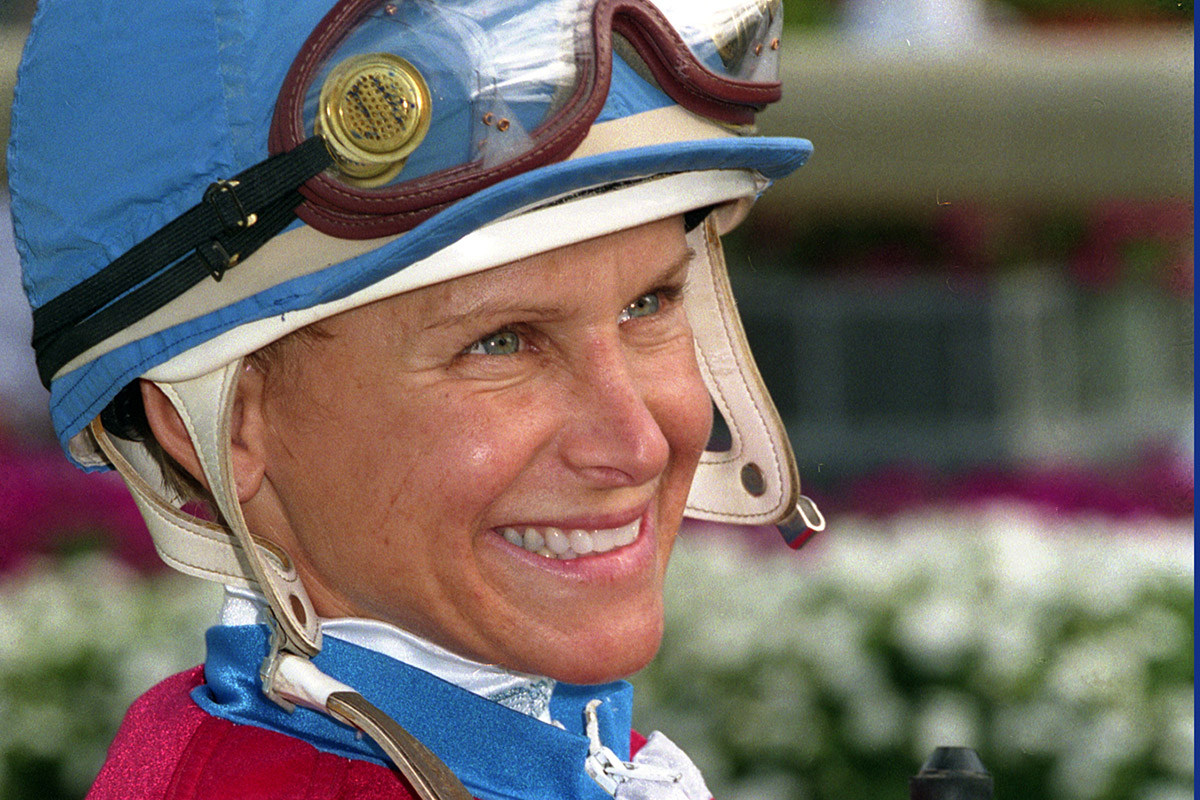 Julie Krone immediately saw some familiar traits in Ferrin Peterson the first time she met her, and then after she watched her ride: the burning desire to succeed, the competitiveness, the work ethic, how comfortable she was on and around horses.
"When I see someone like that it reminds me of myself," she said.
That mirror image was enough to prompt Krone, the retired Hall of Fame jockey, to return to the sport she loves after years watching from afar as a mom to her daughter, who is now 15.
Krone will be back at Monmouth Park – where she won riding titles from 1987-89 – when the 37-day meet begins on Friday, July 3, in a new role as the agent for Peterson, an apprentice trying to make inroads as a rider.
At 28, Peterson is much older than most jockeys trying to launch their careers. But she has a valid reason for that. She's a licensed veterinarian who received her degree from the Cal-Davis Veterinary School of Medicine in May of 2019. That was after excelling as a pole vaulter during her undergraduate college years at Cal Poly Luis Obispo.
"Anyone who is changing their career path like this after going to medical school clearly has a passion that won't go away," said Krone. "The drive is there to succeed as a jockey. That's what it takes. That's what impressed me so much and drew me to her.
"She has a love for the sport that is infectious. She made me remember how much I love this."
Peterson, who has spent the past few months galloping horses at Overbrook Farm in nearby Colts Neck in preparation for the Monmouth Park meet, met her future agent when Krone was doing a book signing in California. They hit it off immediately.
"Having a mentor like Julie Krone is a tremendous benefit for someone like me," said Peterson. "She has done so much for the sport. I just try to be a sponge around her, learning whatever I can from her."
Peterson began her career in January of 2019 at Golden Gate before trying the competitive Del Mar meet. Krone convinced her to come East this summer and to use Monmouth Park as her home base, with the added benefit of being able to ride at other tracks within easy driving distance during Monmouth Park's dark days.
"The goal is to ride to ride as many days as possible within reason," said Peterson, who is also a certified acupuncturist. "That's one of the advantages of being on the East Coast and at Monmouth Park."
Krone isn't sure that being a licensed veterinarian will be much of an advantage to Peterson right now – "It's not going to help you out there splitting horses," she said – but she can see long-term benefits because of her familiarity with horses.
Peterson, though, says you can never have too much knowledge about dealing with horses.
"Working with horses on the grounds helps when you are working with them on their backs," she said. "Understanding horses, how they function anatomically, helps you think of how to balance on a horse. It helps knowing how their mind works and their behavior. The more you're around horses the better you get to know them. They're such intricate creatures."
The 5-4, 108-pound Peterson does get some quizzical looks about her career shift, but says she would not have done it any other way.
"It's interesting becoming a jockey through becoming a veterinarian," she said. "But I'm really glad it happened this way because it was the right order for me. I want to know as much as I can about horses. I am always wanting to learn more about them.
"I don't think I would be satisfied just being a jockey and clearly I wasn't satisfied just being a veterinarian either. So combining the two has been the perfect fit for what I am seeking in my life."
Having Krone's star recognition doesn't hurt either when it comes to securing mounts.
"People know who she is right away," said Peterson, who currently owns 15 career victories. "She has been good for the sport. Trainers are happy to hear from her. She has the credibility that people listen. And being mentored by her is an amazing opportunity."