Hall Of Famer Jockey Sam Boulmetis, A Fixture At Monmouth Park For Six Decades, Passes Away At 94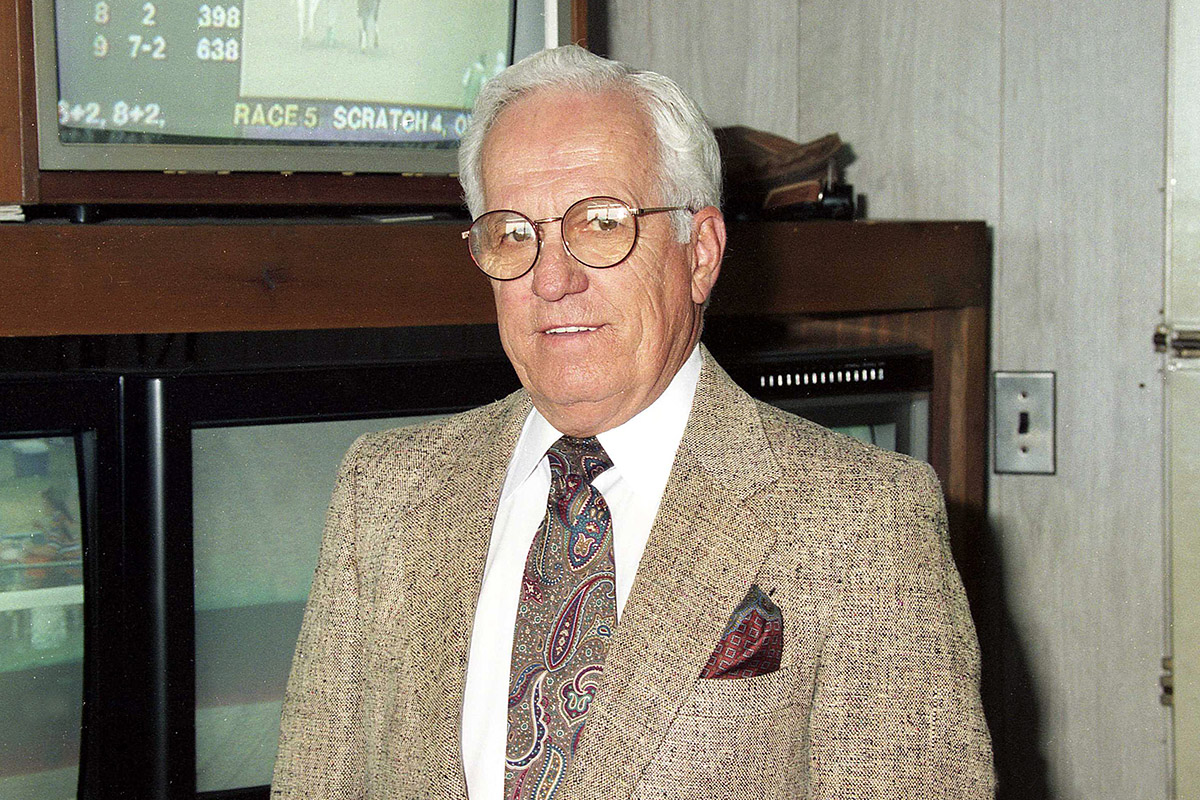 Sam Boulmetis, Sr., whose association with Monmouth Park spanned six decades as a Hall of Fame jockey, racing official and state steward, died on Sunday at Riverview Medical Center in Red Bank. He was 94.
Boulmetis, who won 2,783 races during a riding career that spanned from 1948 to 1967, was the leading rider at Monmouth Park in 1949, 1953, 1955 and 1956. His horses earned $15.4 million, which placed among the top 10 in earnings at the time of his retirement.
He was inducted into the Racing Hall of Fame in 1973.
Boulmetis also served as the president of the Jockeys Guild from 1962-66. In 1969 he started his second career as a state steward at Monmouth Park, retiring from that position in 2004.
"The last time I saw Sam he was holding court at Monmouth Park, sitting on the benches outside the paddock telling stories about the old days," said Dennis Drazin, Chairman and CEO of Darby Development LLC, the operators of Monmouth Park. "Sam was certainly a legend in racing but was better known here in New Jersey as a racing official and head steward who was respected by all. He will certainly be missed."
Boulmetis is survived by his wife Lillian; sons Sam, Jr. and Jimmy; daughters Jane, Susan and Kim; three grandchildren and four great-grandchildren.
A memorial service is scheduled for Friday, June 4, at John E. Day Funeral Home in Red Bank.