Hall Of Fame Jockey Ramon Dominguez, In Rare Monmouth Park Visit, Says He Is Enjoying The Next Phase Of His Career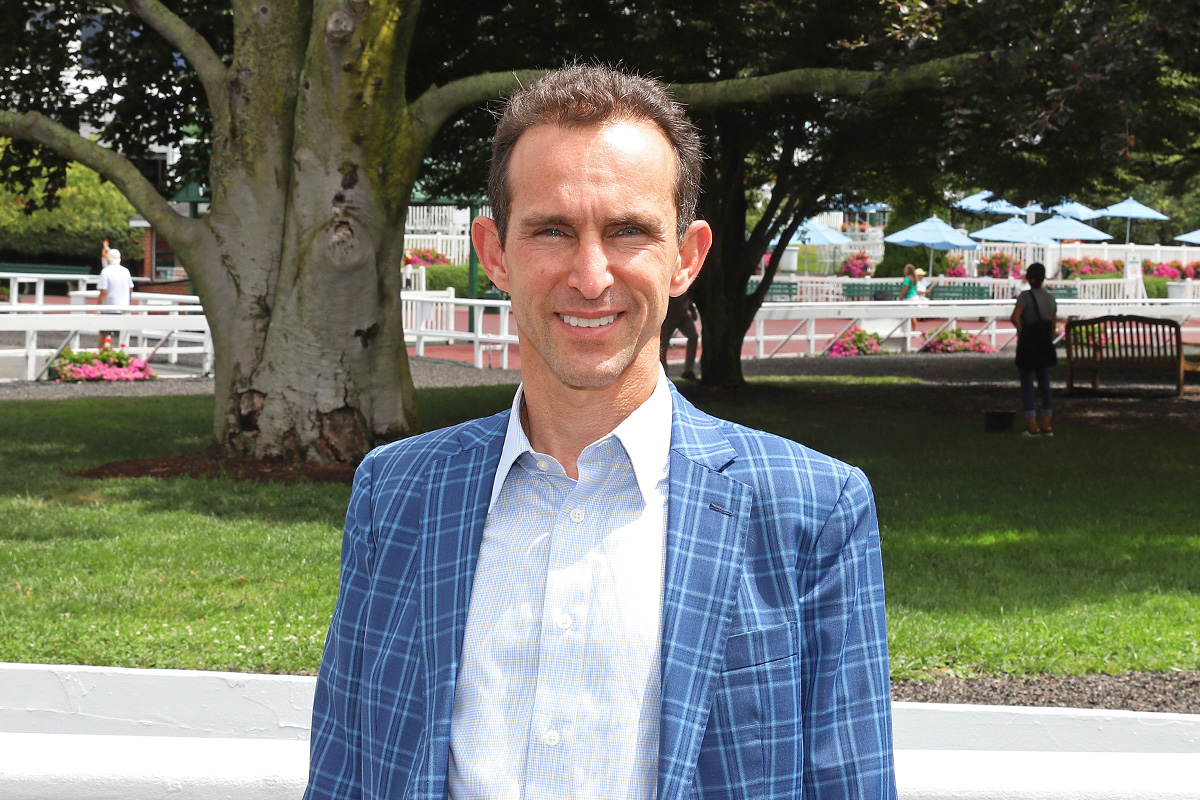 The last time Ramon Dominguez was at Monmouth Park he was at the height of his illustrious career as a jockey, riding First Dude to a third-place finish in the 2010 Haskell Invitational.
That seems like a lifetime ago for the National Racing Museum Hall of Famer and three-time Eclipse Award winner, who was back at the Jersey Shore racetrack on Monday to support his wife, Sharon, a part owner of first-time starter Login Required in the third race (the 2-year-old colt was disqualified from first and placed third for interference).
"Do I miss riding? Not at all, not after all of these years," said the 45-year-old Dominguez. "I am in the next phase of my life."
Once one of the nation's premier jockeys – he won 4,985 races with earnings in excess of $191 million during his career – Dominguez was forced to retired five months after suffering a traumatic brain injury in a spill at Aqueduct Racetrack on Jan. 18, 2013.
It has kept him away from riding but not from the sport he loves.
"I'm staying busy with a lot of different projects," said Dominguez, who was at Monmouth Park with his sons Alex and Matt. "Racing is something I love. All of the things I am doing allow me to stay involved with it in a very rewarding way."
The native of Caracas, Venezuela, serves as the head of the New York Track Chaplaincy. He also created the 360 Gentle Touch crop that is widely in use now. In addition, he serves as a consultant for HISA and oversees a program on YouTube for horse racing in Spanish.
"I'm keeping busy and I am still very much involved in racing," said Dominguez, who began riding in the United States in 1996, leading the nation in wins in 2001 and 2003.
Dominguez earned the Eclipse Award as the sport's top rider from 2010-2012, leading the nation in earnings in all three years, after having won the Isaac Murphy Award in 2004 for having the highest winning percentage in the country. He was named the winner of the George Woolf Memorial Award in 2012 and the Mike Venezia Award in 2013 before being inducted into the sport's Hall of Fame in 2016.