Goldwood Seeking To Become Only Four-Time Stakes Winner At Meet In Sunday's Safely Kept Stakes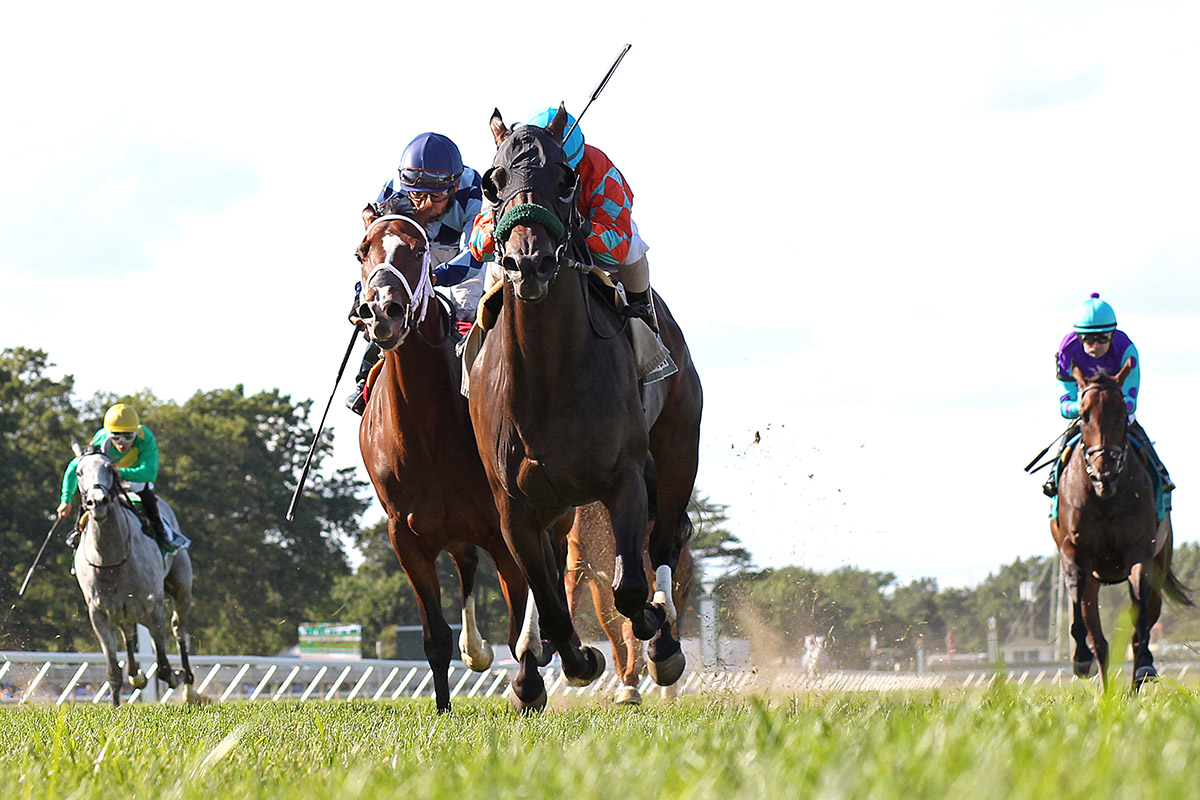 The distinction of being the only three-time stakes winner at the current Monmouth Park meet no longer belongs to Goldwood, with Golden Brown having matched her in that accomplishment with his victory in last Sunday's Charles Hesse III Handicap. So trainer Jorge Duarte, Jr. is setting out to break the tie.
Goldwood will look to become the only four-time stakes winner during Monmouth's 2019 season in Sunday's $75,000 Safely Kept Stakes, with the Kentucky-bred turf sprint specialist having already won the Politely Stakes, Unbridled Elaine Stakes and the Incredible Revenge Stakes.
The Safely Kept is at five furlongs on the grass.
"The barn is excited about the opportunity," said Duarte. "She seems to be on top of her game. She is doing very well. We had a little rain earlier in the week but the forecast looks good for this weekend so it seems like it's all system go."
Owned by Colts Neck Stables LLC, Goldwood has seven wins from 16 career starts with lifetime earnings of $285,130. Even though the 5-year-old daughter of Medaglia d'Oro-Crimson Maple by Rahy is coming off a hard-fought victory just three weeks ago in the Incredible Revenge Stakes, Duarte sees no reason to stop with her now.
"I feel like if we were worried about pushing her because it's too much too soon we would have waited for another race," he said. "There are other options out there for us. But she has been doing so well at Monmouth Park and the money is good enough and she is so consistent now, so why change?
"She really came back well from her last race. She took five minutes to cool herself out. She's such a big filly it seems like it didn't take that much out of her. The weather is a little cooler and I feel like it hasn't drained her as much as it might in the summer heat.
"She's sharp, happy and she's telling us she wants to do it again."