Goldwood Seeking To Become Meet's First Three-Time Stakes Winner In Saturday's Incredible Revenge Stakes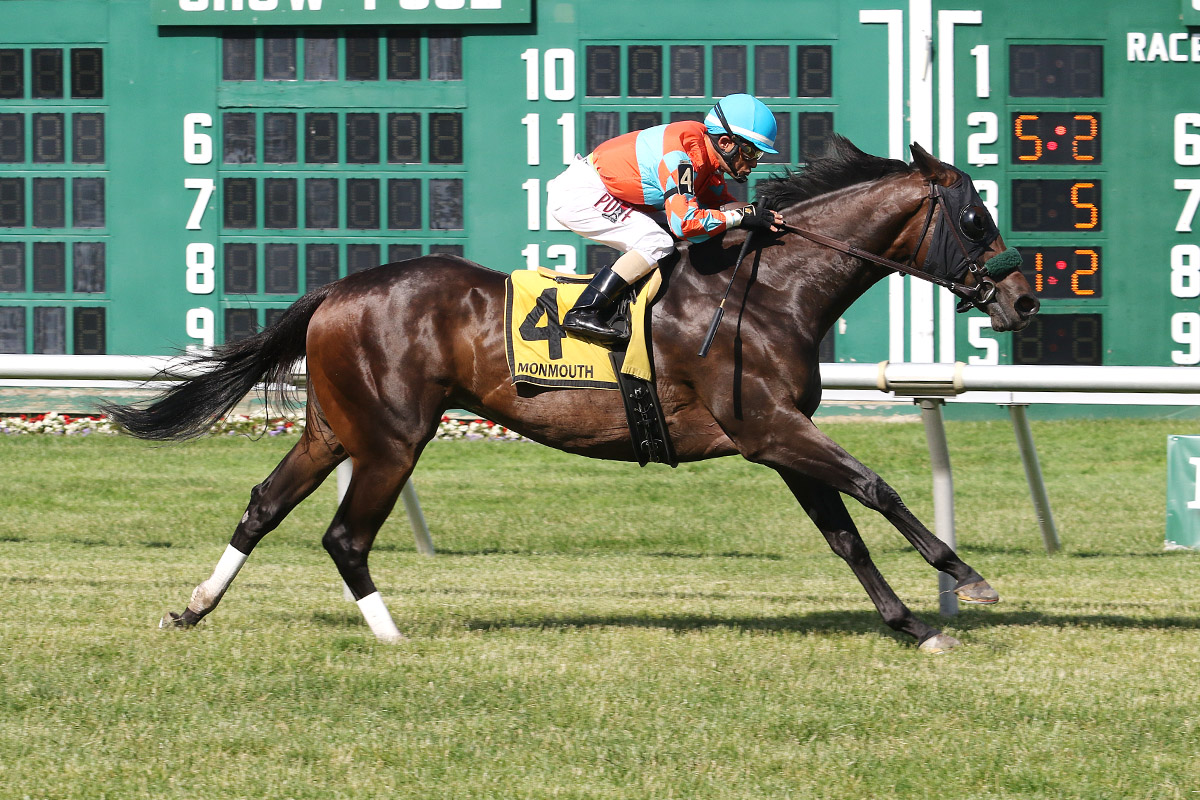 As solid a year as Goldwood has had at the age of 5 – and it has the makings of being her best one yet – her next start in Saturday's Incredible Revenge Stakes at Monmouth Park could transform it into something special.
The daughter of Medaglia d'Oro-Crimson Maple by Rahy has a chance to be the first three-time stakes winner at the current Monmouth meet.
"It would be big if that happens, especially since it would be at Monmouth Park. That's home for us," said trainer Jorge Duarte, Jr.
A field of 10 fillies and mares, three years old and up, has assembled for the $75,000 Incredible Revenge Stakes at 5½ furlongs on the turf in what looks to be the toughest test yet for the Colts Neck Stable-owned mare. She has already captured the Politely Stakes and the Unbridled Elaine Stakes, both grass sprints as well, having done so with two of the more impressive performances of her career.
"She was really good the two times I rode her," said jockey Jose Ferrer, who was aboard for both of Goldwood's stakes victories at Monmouth Park this year. "She really performed well."
Overall, Goldwood boasts a 6-2-2 line from 15 career starts, all of which have come on the turf.
"She has been running very well this year," said Duarte. "She has always been a race horse. She has always showed up for the most part.
"I think she's a little more mature now and we know she likes to sprint and she likes a firm turf course so that's where we've kept her."
Duarte says the addition of blinkers nine races ago has had a dramatic effect on Goldwood, who has won five of those starts. She had been 1-for-6 lifetime prior to that.
Though she finished third in her 2019 debut in the Captive Island Stakes at Gulfstream Park on March 9, that race offered Duarte a hint that Goldwood might be in line for a big year.
"Her first race of the year at Gulfstream was pretty solid considering there was a mishap with the entries and her entry mate (Misericordia) chased her a little bit," said Duarte. "She ran a very big race because there were some salty fillies in the field like Morticia. She ran well that day. Since then she has been very good."
Golden Brown (Dan Horn Handicap and Irish War Cry Stakes) and Goldwood are the only multiple stakes winners so far at the meet. But handling the group she faces on Saturday will be a daunting task. The Jason Servis-trained Auldwood Lane, a strong sprint closer, Shanghai Starlet, from the Todd Pletcher barn, and Wild About Star loom as formidable foes. The latter is trained by Jose Camejo.
Trainers Tom Albertani (Fear No Evil) and Christophe Clement (Factorofwon) also have horses entered.
"You have some newcomers that look dangerous," said Duarte. "Jose Camejo's horse is a good mare. Jason Servis is always dangerous. He is very good about what he does. So you have a lot to worry about in this field. But they have to worry about my horse because she has been very good this year."