Gerald Bennett And Jonathan Thomas Add Depth And Quality To Monmouth Park's Training Ranks For Upcoming Meet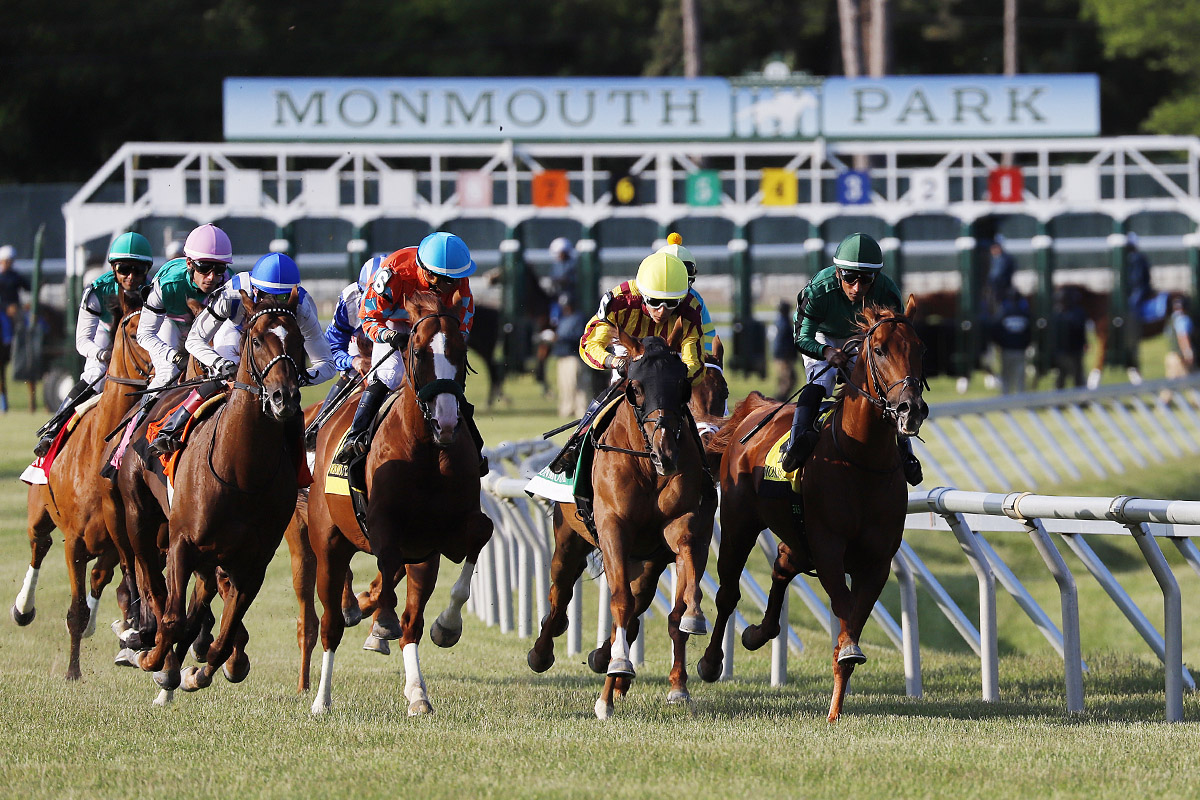 Gerald Bennett and Jonathan Thomas have different reasons for returning to the Monmouth Park backstretch after a brief hiatus for both, but there is no doubting the commitment to the upcoming 62-day meet for either trainer.
Bennett, on track for his eighth straight training title at Tampa Bay Downs, sees a condition book that fits his stable, which will number around 50 horses when he finally ships his full string from Florida.
"I like the track surface at Monmouth too," he said.
Thomas also intends to have close to 50 horses at Monmouth Park, motivated in part, he said, by the track's 2-year-old program.
Monmouth Park's 77th season gets underway on Saturday, May 7.
"I have a pretty good roster of older horses but we're also planning on bringing in quite a few 2-year-olds," said Thomas, who is normally based in New York. "We used the 2-year-old program at Monmouth quite extensively when we were last there two and three years ago and we thought it was a great place to get 2-year-olds started."
Bennett was last stabled at Monmouth Park six years ago, opting to make Delaware Park his summer base recently. The 78-year-old has sent out more than 4,000 winners from more than 20,000 starters and is the winningest Canadian-born trainer of all time.
"With the horses I have I feel good about what I'm coming to Monmouth Park with," said Bennett. "I think people know that I run. A lot of guys won't run. They just wait and wait and wait.
"You can win races that maybe you're not supposed to win if you race. You can't win anything if you aren't in races."
Bennett's return to the Jersey Shore also represents a return to the site of perhaps his greatest single accomplishment, with Beau Genius capturing the 1990 Philip Iselin Stakes, then a Grade 1 race. It remains the only Grade 1 winner he has saddled.
Thomas, 41, says a move back to Monmouth Park is the right one for now, though he intends to have a string at Saratoga as well when that meet opens in mid-July.
"Three years ago we were well represented at Monmouth Park. We had about 30 horses there and had a nice meet," said Thomas, who trained 2018 Travers Stakes winner Catholic Boy. "We weren't there last year but we felt the horses did well over the track and the backstretch is horse friendly. I thought we had some horses that started at Monmouth and then went on to do some nice things.
"The location is great as well. You're centrally located on Eastern seaboard, which gives you some other options."
The return of Bennett and Thomas adds to an already-strong roster of trainers for the 2022 meet, with a trainer's race that, on paper, looks to be up for grabs. Three-time leading trainer Kelly Breen will be a factor in that chase, as could a number of other well-represented conditioners.
Hall of Famer Todd Pletcher and Chad Brown will again have large divisions at Monmouth Park, as will Hall of Famer Jerry Hollendorfer.
Luis Carvajal, Jose Delgado, Jorge Delgado, Mike Dini, Claudio Gonzalez, Rory Huston, Pat McBurney, Doug Nunn, Gregg Sacco, Rafael Schistl, Kent Sweezey and Michael Trombetta are also returning.