Free Admission For Ladies On Mother's Day On Sunday, Free Miller Lite Grandstand Passes On Saturday Top Weekend Promotions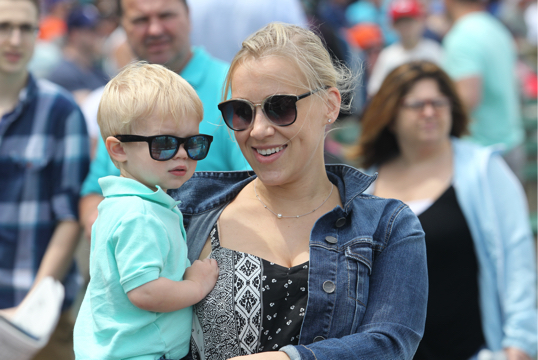 Monmouth Park's first full weekend of racing this season will offer plenty of promotional opportunities for fans, starting with free Miller Lite Grandstand Passes on Saturday, with each paying admission receiving a redemption form for one (1) free grandstand pass that is valid from May 12 through July 5.
Redemption ends following the conclusion of the seventh race on Saturday's 12-race card. Redemption forms will be distributed at admission gates.
In addition, there will be two handicapping contests on Saturday, one a walk-up, the other an invitational.
The walk-up contest costs $250, which includes a $100 non-refundable entry fee and a $150 contest bankroll. Contestants must bet on a minimum of 10 races (there is no maximum) with at least five of those from Monmouth Park.
In addition to prize money, the top two finishers earn seats in the 2020 NTRA National Handicapping Championship.
Registration is from 11:30 a.m. to 2 p.m.
For the invitational contest, contestants must register at the clubhouse registration table.
On Sunday there will be free admission for all ladies in honor of Mother's Day, with the first 1,000 receiving carnations. There will also be a drawing for a Garden prize basket/gift card and Arianna Grande concert tickets. Entry forms must be dropped off by the end of the fifth race.
Sunday will also feature Family Fun Day, with free clowns, face painters, a bounce house and pony rides.