Former International Jockey Rafael Schistl Settling In As A Trainer At Monmouth Park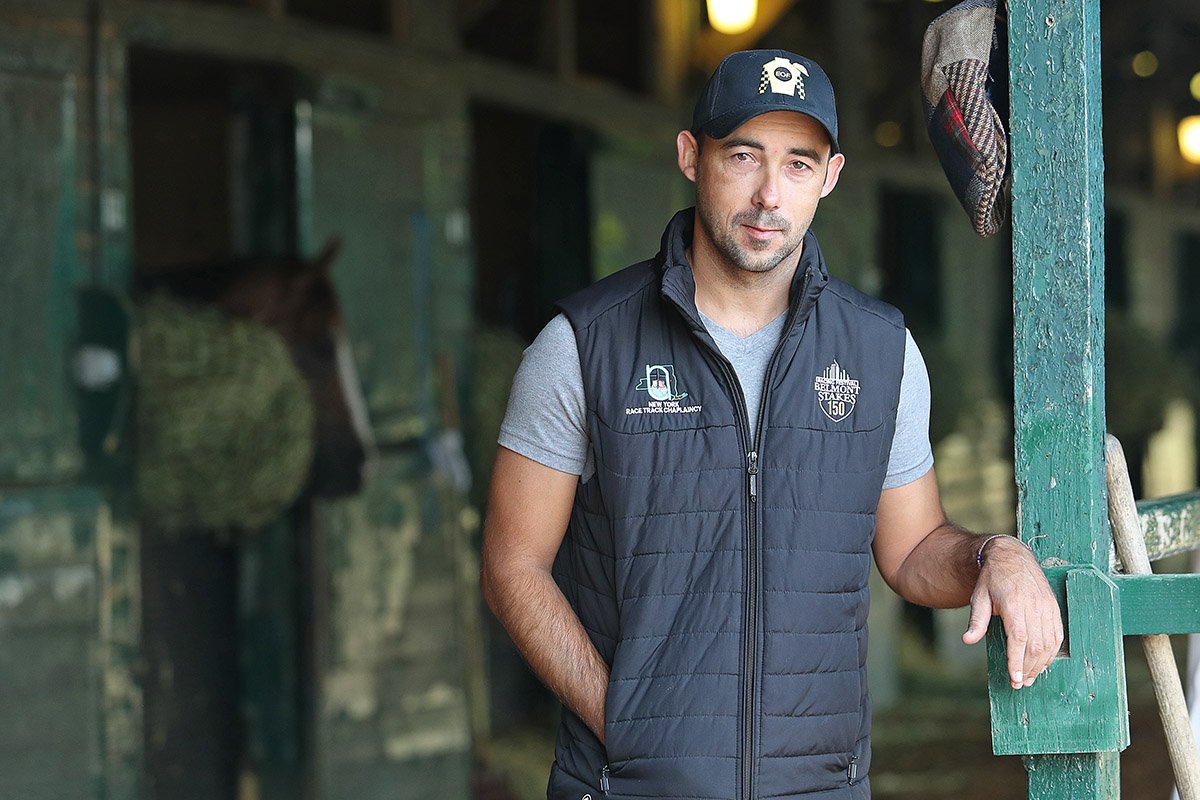 The global journey that has taken Rafael Schistl from his home in Itajai, Brazil, to being a successful jockey in nearly a dozen countries has added yet another geographical twist: Monmouth Park.
That's where the 32-year-old will call home this summer – that and a 30-foot boat he purchased to live on throughout the meet – as he continues trying to make inroads in his first year as a trainer.
Schistl is one of several newcomers among the training ranks based at Monmouth Park for the first time, with the track's 76th season kicking off with four straight days of live racing over the Memorial Day weekend starting Friday, May 28.
"I looked around and decided this was the best place for the horses I have," said Schistl. "I took into account the timing, the quality of the racing, how my horses fit and the racetrack.  I know there are some big-name trainers here but for me, right now, this is the best fit for my horses."
As a jockey from 2005 through 2019, Schistl estimates he won "more than 300 stakes races," including three Derbies in Norway, two in Denmark and one in Sweden. He also rode in Dubai, Germany, France, New Zealand, Italy and Switzerland. But the ongoing battle to make weight eventually took its toll and forced him to switch gears professionally.
"I always had in my mind that I wanted to be a trainer," said Schistl. "It was just time. You can't keep fighting the weight issue. It wasn't the way I wanted to leave riding but it was time.
"It's crazy when I look back. I'm 155 pounds now. I'm a normal person. But I rode at 113 or 114. It's just too much after a while."
After he stopped riding Schistl eventually found his way to Florida and started working at farms in Ocala. He caught the attention of Bob and Jill Jones, the owners of Endsley Oaks Farms in Brooksville, Fla., and they wound up giving him 30 horses to train at Tampa Downs for the winter meet. From 50 starters he produced 10 winners, five seconds and 10 thirds.
That 30-horse division, which consists mostly of claiming horses, is now at Monmouth Park.
"This is my first year training but I have been around trainers my whole life," said Schistl, who is fluent in English, Portuguese, Spanish and German. "My father was a trainer. I have worked for some of the biggest trainers in the world. Along the way you pick up things.
"I'm a very detailed guy. I like small details. Taking care of the small details can make a big difference."
Schistl said his globetrotting as a jockey has exposed him to enough prominent horsemen that he is not intimidated by the star power in Monmouth Park's backstretch. Hall of Famers Steve Asmussen and Todd Pletcher have returned with full divisions following a hiatus and Saffie Joseph Jr. has a string at Monmouth Park for the first time. In addition, Claudio Gonzalez, who has won or shared 15 training titles in Maryland, is back at Monmouth following a lengthy absence.
Kelly Breen, looking to defend his training title, will have a formidable presence again, as will another Hall of Famer – Jerry Hollendorfer, whose string is handled locally by Dan Ward.
Among the other newcomers hunkered down in Monmouth Park's backstretch for the next four months are Juan Carlos Avila, Philip Antonacci, Jose Camejo, Cody Axmaker, Darrien Rodriguez and Orlando Noda.
The 53-day meet will again find the $1 million TVG.Com Haskell Stakes on July 17 as the centerpiece. Post times on Saturdays, Sundays and Monday holidays is 12:15 p.m. First race post time on Fridays is 5 p.m.