Forever Liesl Heads Field For Saturday's Serena's Song Stakes At Monmouth Park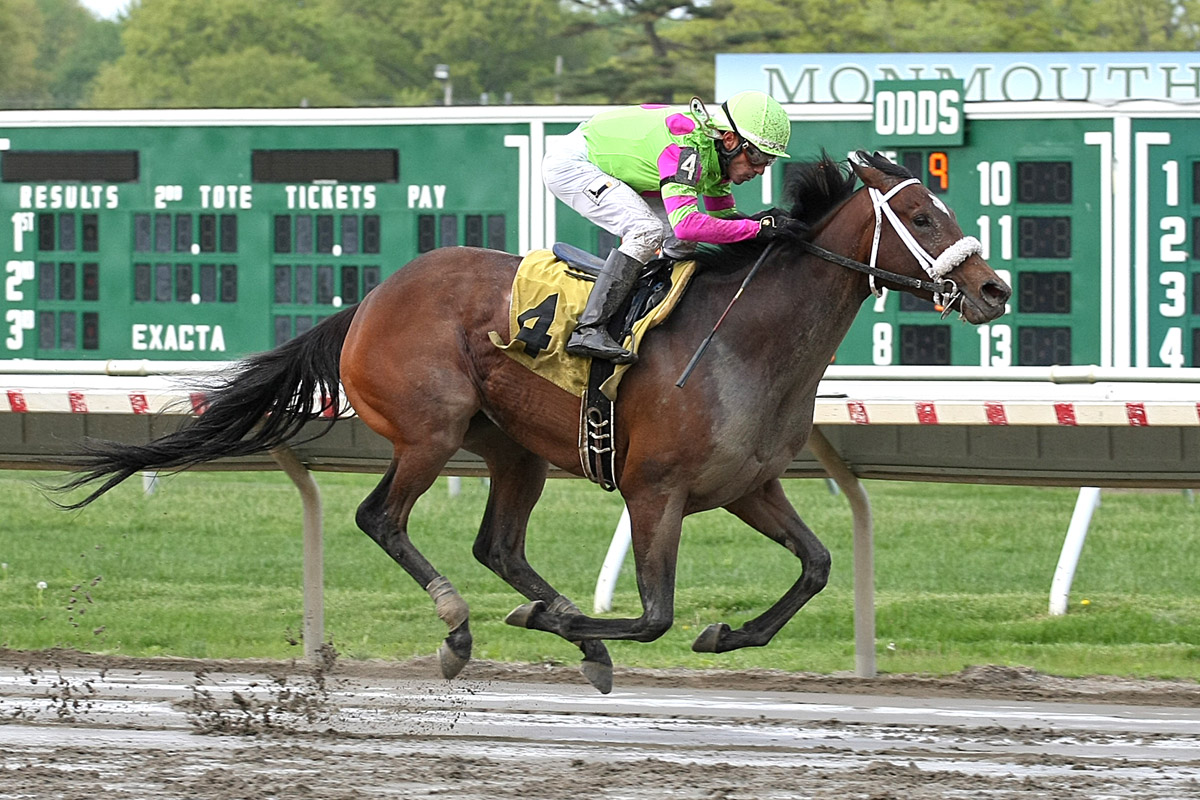 Trainer Michelle Nevin said her thought process was pretty basic when it came to shipping in Forever Liesl from New York for Saturday's $75,000 Serena's Song, the feature race on Monmouth Park's 12-race card.
"This race came up and she's ready to go," said Nevin. "That was pretty much what it came down to."
The ultra-consistent Forever Liesl looms as the heavy favorite for the 17th running of the Serena's Song, a mile and 70-yard event for fillies and mares 3 years old and up, having hit the board in 15 of her 18 career starts.
The 5-year-old daughter of Mineshaft-Ava Pie by Distorted Humor has come back this year in top form, with a 1-1-1 showing from her three starts in 2019 – all against stakes competition.
"We purposely gave her a break just to freshen her up and get her back on her toes and it has done her a world of good," Nevin said.
Owned by Kallenberg Farms, Forever Liesl has banked $347,564 in her career. She is particularly fond of an off track, showing a 4-3-1 line from nine starts on the off going, but Nevin said "she's won on a fast track as well, so it's not like we need the slop to see her best effort."
Nevin says that's the one thing she can count on with Forever Liesl – her best effort almost every time out.
"She's very consistent," she said. "She's a hardworking mare who, race to race, goes out and gives a top effort. She usually gives you everything she's got.
"She's a pleasure to have around because you know she is always going to try."
Forever Liesl raced twice at Monmouth Park a year ago, winning an optional claimer in the slop before finishing fourth in the Lady's Secret Stakes. Nevin said that showings like last year's Lady's Secret are rare for Forever Liesl.
"I've had her since she was a baby," said Nevin, who started four horses at Monmouth Park a year ago, producing a win and a second. "She always showed that she was going to be a nice horse but as a 2-year-old she was a really big, gangly type, and I think time and age have helped her steadily improve.
"She has finally grown into that body of hers. She has always been genuine. I expect the same as always from her on Saturday – a big effort where she tries as hard as she can."
Post time for Monmouth Park's Saturday and Sunday cards is 12:50 p.m.