Fixed Odds To Launch At Monmouth Park Starting On Opening Day, May 7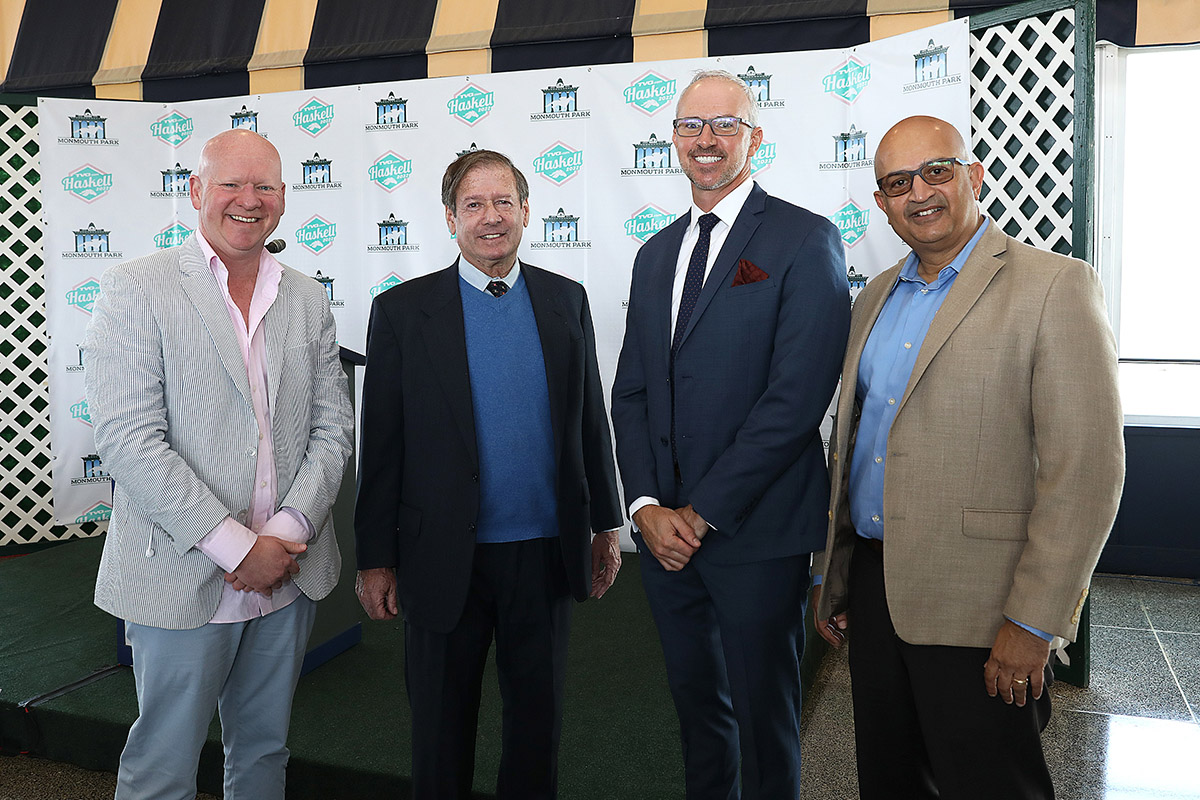 Fixed Odds wagering will be available starting with Monmouth Park's opening day card on Saturday, May 7, marking the first time in the United States that a racetrack will offer the new betting format as an alternative option to tote (pari-mutuel) odds.
Fixed Odds wagering allows bettors to retain the odds at the time of their bet, as opposed to tote wagering, where odds are not finalized until betting is completed and the race begins.
"We're excited to finally be able to offer this new wagering opportunity to our fans," said Dennis Drazin, CEO and Chairman of Darby Development, LLC, the operators of Monmouth Park. "We believe this is just the start of what will be an extremely popular wager. For the first time, bettors can shop for the best odds and aren't subjected to fluctuations that can occur in the tote pool. In both Europe and Australia, Fixed Odds wagering has a proven track record of success and we're confident it will be just as popular in the United States."
Australia-based BetMakers Technology Group will deliver and manage Fixed Odds wagering at Monmouth Park, doing so with the Monmouth Park Fixed Odds slogan that "the odds that you bet are the odds that you get."
Two areas specifically designated for Fixed Odds wagering will be available to start: The first floor grandstand paddock side and the first floor clubhouse paddock side, where tellers will be stationed. Initially, there will not be self-service betting available for Fixed Odds, although that is expected to be added in the near future.
Fixed Odds will be displayed above the windows in the designated areas and will also be shown on every television that features Monmouth Park races. Fixed Odds will be located to the left of the tote (pari-mutuel) odds on those TV screens.
Fixed Odds will also be shown on the main video board in the infield. Odds will be continually updated throughout the day.
"We are very excited to see the launch of Fixed Odds betting in the United States and in particular with it fitting to be starting at Monmouth Park after the tireless leadership of Dennis Drazin to get it up and running," said Todd Buckingham, CEO, Managing Director and founder of BetMakers Technology Group. "This is not only exciting for BetMakers and Monmouth Park but for the whole racing industry as we firmly believe the launch of Fixed odds marks the start of a model which will be a huge success for all the participants of the racing industry who eventually come on board."
As an added feature, Fixed Odds markets will be available for advance wagering within hours of the Monmouth Park card being finalized.
The minimum Fixed Odds wager is $1. There is no maximum bet but any wager that is calculated to profit more than $5,000 on a win bet or $2,000 on a place or show wager is subject to approval by the BetMakers Trading Department.
Monmouth Park's 62-day meet runs through Sept. 18 and will feature 52 stakes races – 10 graded stakes – worth $8.305 million. The highlight of the meet is the Grade 1, $1 million TVG.com Haskell Stakes on Saturday, July 23.
Photo caption (L to R): Dallas Baker, Head of Business Development for BetMakers Technology Group; Dennis Drazin, Chairman & CEO of Darby Development, LLC, the operator of Monmouth Park; Christian Stuart, U.S. CEO of BetMakers Technology Group, and Raj Sanjanwala, COO of Global Tote.