Final Festival Of The Season On Tap Saturday As Trucktemberfest Features 13 Food Trucks, Live Music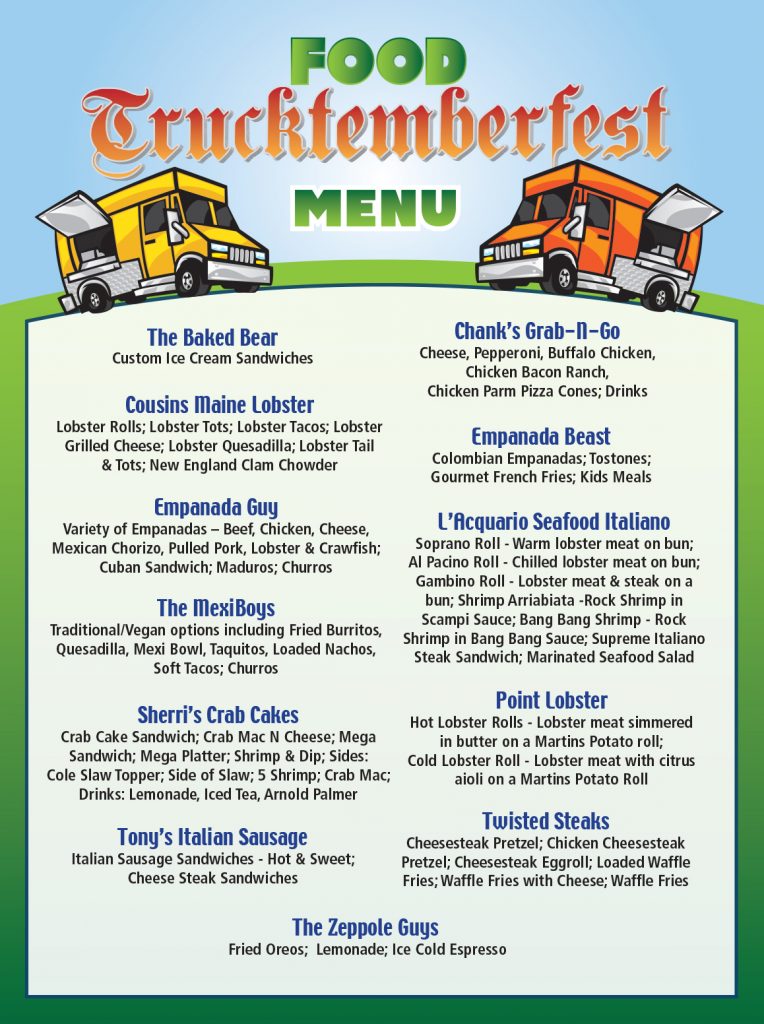 Monmouth Park's final festival of the racing season will take place Saturday, Sept. 10, with "Trucktemberfest" featuring 13 food trucks and live music to complement an 11-race card on the penultimate weekend of the meet.
Admission is free for the final four racing days – Saturday and Sunday, Sept. 10 and 11, and Saturday and Sunday, Sept. 17 and 18.
Parking continues to be free.
Trucktemberfest will run from 11 a.m. to 5 p.m. and will feature the following vendors: Chank's Grab-N-Go; Cousins Maine Lobster; Empanada Beast; Empanada Guy; L'Acquario Seafood Italiano; MexiBoys; Point Lobster; Sherri's Crab Cakes; Tony's Italian Sausage; Twisted Steaks; The Baked Bear; The Zeppole Guys and Wild Bills.
The Sundries will provide the live musical entertainment that day, performing from noon to 4 p.m. "On the Green."
First race post time for the final four live race days of the meet is 12:15 p.m.