Dr. Patricia Hogan To Receive Charles J. Hesse Award At 8th Annual Hesse Golf Outing And Dinner On June 13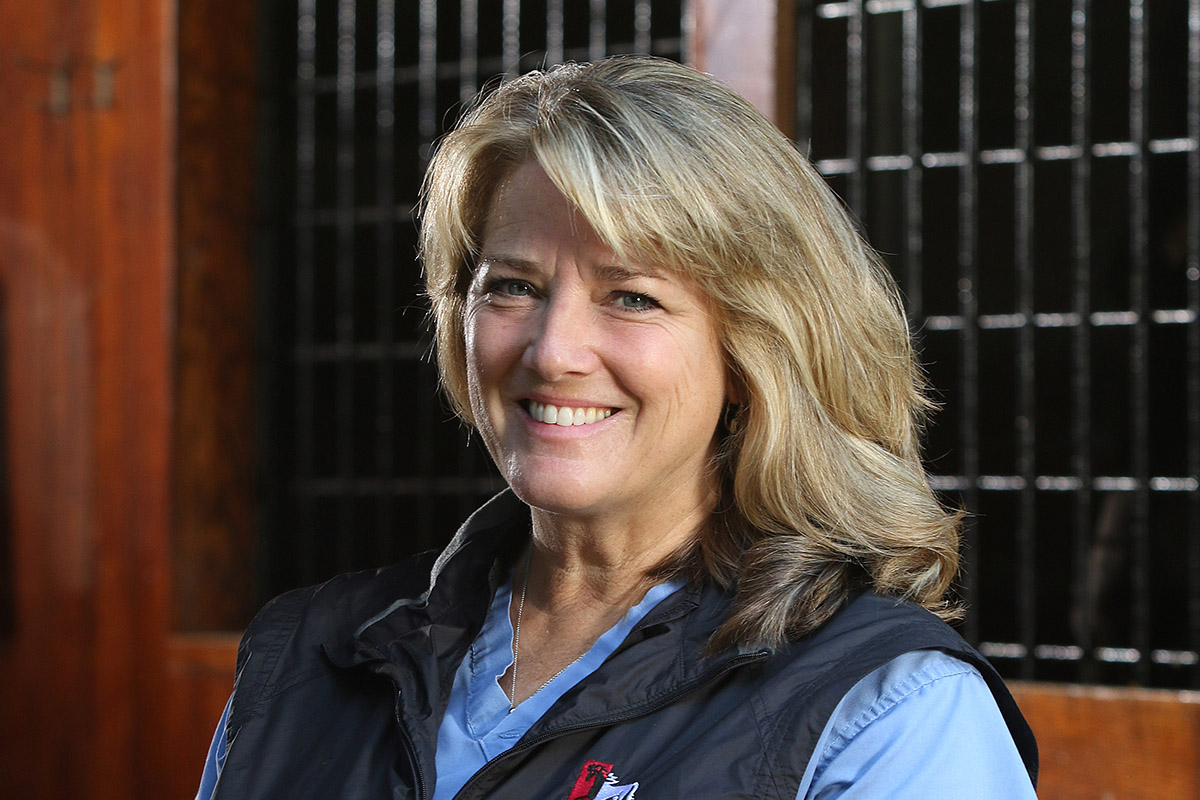 Dr. Patricia Hogan, DVM, one of the leading equine surgeons in the country, has been named the recipient of the Charles J. Hesse Award that will be presented during the 8th annual Charles J. Hesse Golf Outing on June 13 at the Beacon Hill Golf Course in Atlantic Highlands.
The Hesse Golf Outing is sponsored by the New Jersey Horsemen's Charitable Organization.
Hogan, a New Jersey native, is among a few equine surgeons equally proficient in both soft tissue and orthopedic surgery disciplines. She has devoted her life to the care of horses and owns the Hogan Equine Clinic in Cream Ridge, N.J., where she and her staff donate their surgical skills to retired race horses, including those in Second Call, Monmouth Park's After Care Program.
The Hesse Award is given to someone who "epitomizes hard work and dedication to New Jersey's Thoroughbred Community."
Hogan is internationally renowned for her equine surgical skills and has been a leader in the field of equine surgery for two decades.
Previous winners of the Charles J. Hesse Award (none was given in 2020 due to Covid-19 restrictions, nor was one presented the first year of the golf outing in 2014) are: Marianne Hesse (2021); Gov. Phil Murphy and Tammy Murphy (2019); Mike Musto (2018); Dennis Drazin (2017); Dr. Angelo Chinnici (2016) and J. Willard Thompson (2015).
For more information on the afternoon golf outing and/or the dinner later that evening, contact Liz Dowd at 732-239-4569 or Oliver Keelan at 732-859-8042.