Dark Artist Set For 2019 Debut In Sunday's Miss Liberty Stakes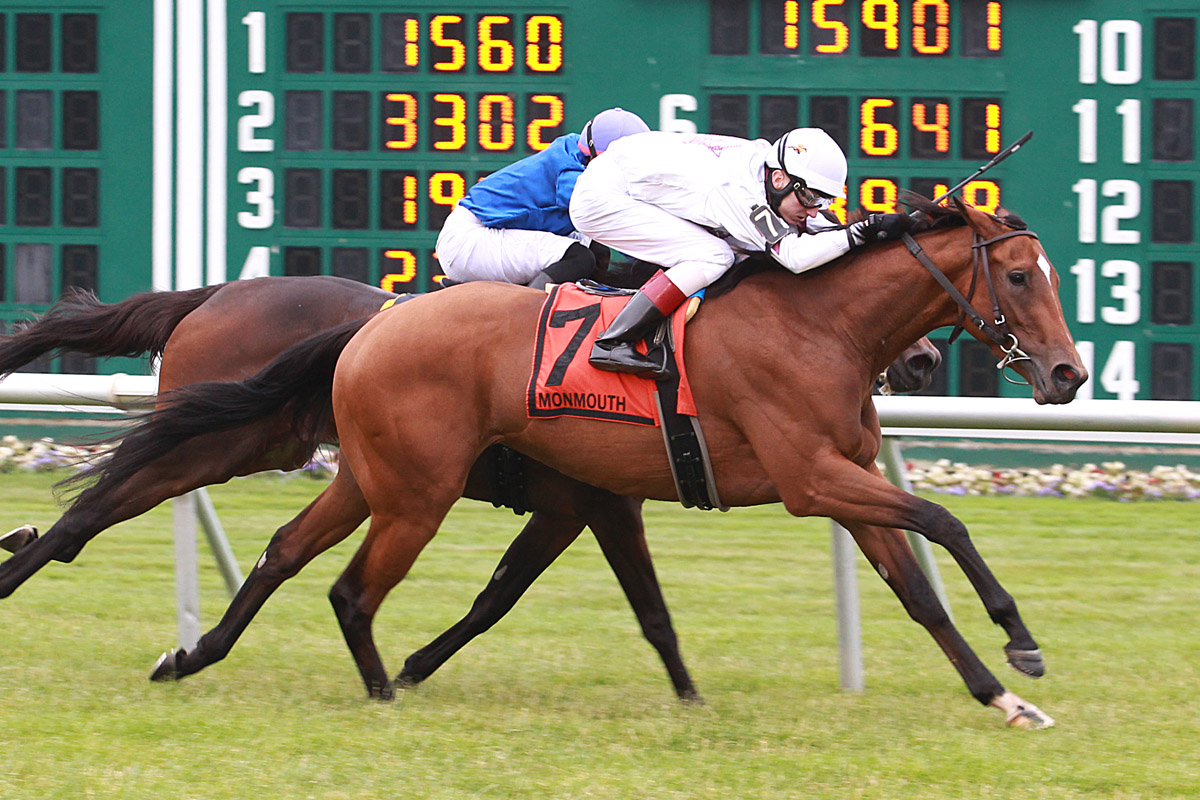 Trainer Jane Cibelli is eager to find out if Dark Artist can pick up where she left off a year ago at Monmouth Park when the 4-year-old filly makes her 2019 debut in Sunday's $75,000 Miss Liberty Stakes.
It was at Monmouth last summer when Dark Artist "turned the corner," according to Cibelli by winning both of her stakes grass starts (the Boiling Springs and the Open Mind) at the track. The Miss Liberty Stakes, which carries a $75,000 purse, is at a mile and a sixteenth on the grass for fillies and mares three and up and headlines a 12-race program.
"She really came into her own at Gulfstream the race before we brought her to Monmouth last year," said Cibelli, referencing a wire to wire victory on the grass. "But it was during those two races at Monmouth that she learned to rate and to sit off the pace and run like a real race horse. That's when she turned the corner."
Cibelli, Monmouth Park's leading trainer in 2011 and 2012, will be bringing back the Kentucky-bred daughter of Paynter-Ominous Cat by Storm Cat after a five-month layoff. Overall, Dark Artist is 3-for-6 lifetime on the grass with four wins overall from 10 career starts.
"She needs to step forward a bit in this race," said Cibelli. "But there are no graded stakes winners in this field and she has been training well.
"It will be a good gauge for her. It's not an easy race by any means but it should be a good test to see where she is now."
The Miss Liberty Stakes attracted a field of 10, including main track only entrant Jump Ruler.