Clay Sanders Captures Monmouth/Saratoga Hybrid Travers Contest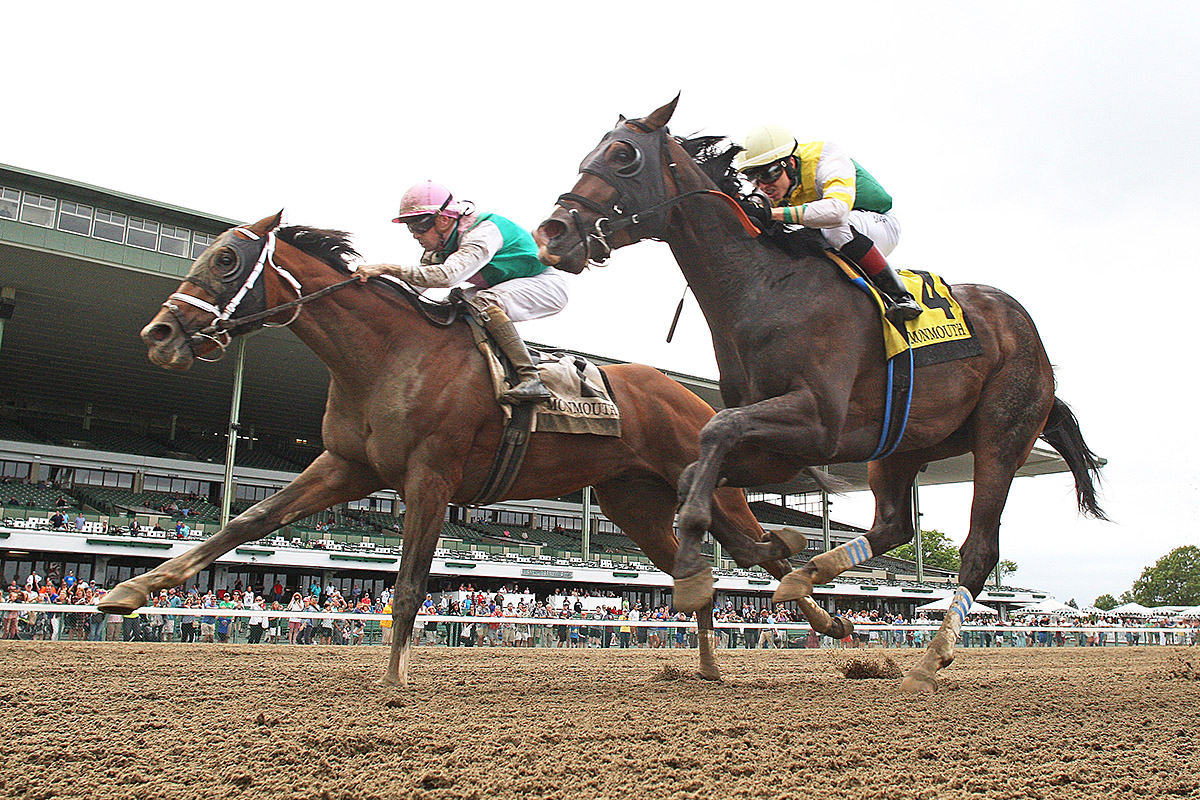 Monmouth Park held its $800 Monmouth/Saratoga Hybrid BCBC/NHC Qualifier on Saturday, August 26 and Clay Sanders took the top spot with a bankroll of $4,447.60.
Sanders bested a field that included 241 entries. He turned his starting $400 bankroll into the winning total by betting races from Monmouth Park and Saratoga.  Contest players could only bet win, place, show, exacta and double and needed to bet a minimum of $80 in each of five Monmouth Park races.
Players competed in this contest on-site at Monmouth Park as well as online through Xpressbet, TVG/4NJBETS and HPI.
By finishing first, Sanders takes home the first-place cash prize of $18,400.   Sanders also won a seat into the 2023 Breeders' Cup Betting Challenge.  In total, four BCBC seats and three NHC seats were awarded – in addition to cash prizes to the Top 5.
In total, the Top 8 finishers from Saturday are:
| | | | |
| --- | --- | --- | --- |
| Finish | Name | Bankroll | Prize |
| 1st | Clay Sanders | $4,447.60 | $18,400+BCBC Seat |
| 2nd | Ronald Tang | $4,290.30 | $7,360+NHC Seat |
| 3rd | Mitch Schuman | $3,244 | $5,520+BCBC Seat |
| 4th | Peter James | $2,981 | $4,600+BCBC Seat |
| 5th | Joe Perry | $2,922.20 | $2,300+BCBC Seat |
| 6th | Lou Filoso | $2,775.90 | NHC Seat |
| 7th | Frank Mustari | $2,705 | $2,500 |
| 8th | Dennis Erwood | $2,460 | NHC Seat |
| | | | |
| | | | |