Claudio Gonzalez Looking To Bolster Training Title Hopes With Six Entered During Sunday's N.J. Thoroughbred Festival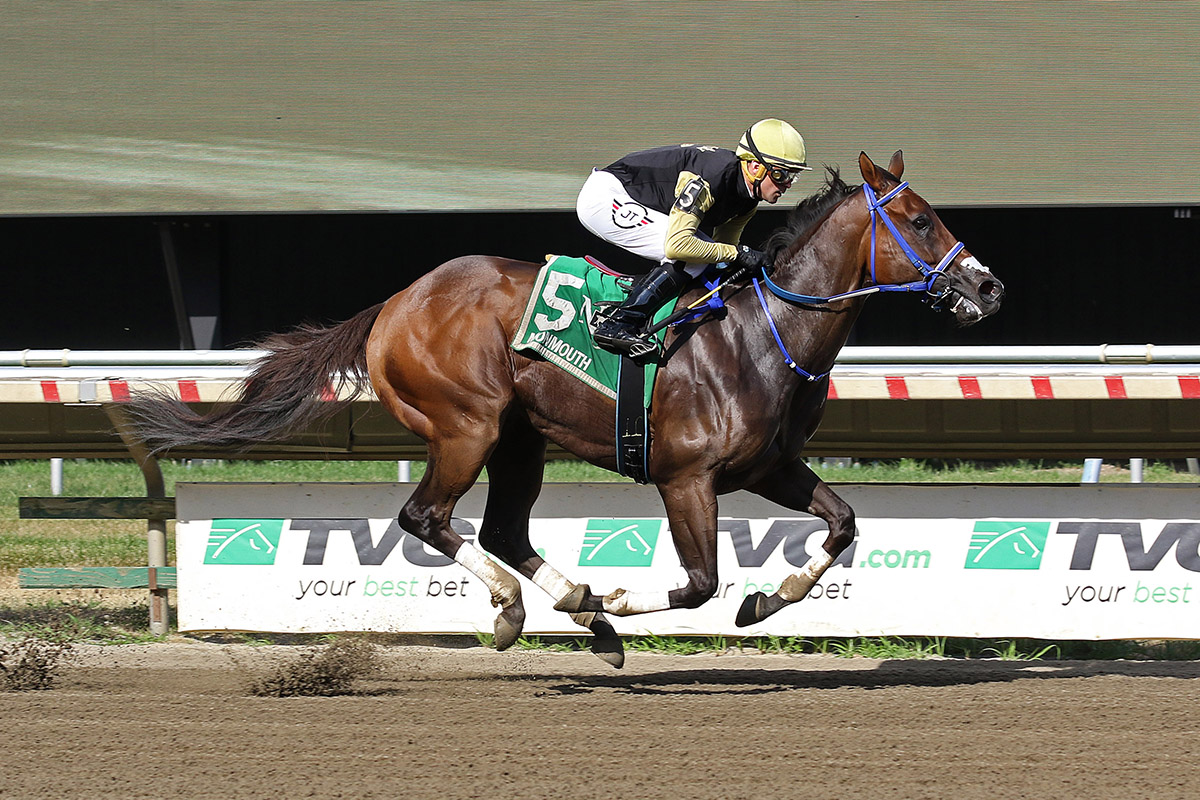 With all of the training titles Claudio Gonzalez has collected from Maryland over the past decade, it would be easy for him be blasé about the prospect of yet another one.
Nothing could be further from the truth.
The 45-year-old Gonzalez says the possibility of being the leading trainer at Monmouth Park for the first time would be "special, not only for me but for my family as well."
To that end, Gonzalez – who holds a four-win lead over Kelly Breen entering the four-day racing weekend — has six horses entered on Sunday's New Jersey Thoroughbred card at Monmouth Park, with the 10 races restricted to state-breds offering $828,125 overall and featuring three stakes races.
Gonzalez has one in all three stakes races.
"Winning the Monmouth Park title would mean a lot," said Gonzalez, who has won 16 training titles at Laurel Park and two at Pimlico. "I got my start there (in 1995). I have good friends there. But it would really be special to my family because our family started at Monmouth Park.
"No matter what, this has been a good meet for me. It won't be easy to finish this. Kelly Breen is right behind me and Jerry Hollendorfer is close, too (five wins off the lead). With three or four weeks to go in the meet it is still open for someone to win."
Breen has seven horses entered on Sunday's card. Overall, just 12 race days remain in the meet, which ends Sept. 18.
"This weekend will be very important because Kelly and I are both running a lot," said Gonzalez. "We will have a better idea after this weekend."
In Sunday's feature $125,000 Charles Hesse II Handicap for 3 year olds and up going a mile and a sixteenth, Gonzalez will send out Irish Meadow, who is coming off a win. The 7-year-old gelding was fourth in the Hesse a year ago.
"His last race was a good one," said Gonzalez. "He is showing us in the morning that he is ready to run another good race on Sunday."
In the $100,000 Eleven North Handicap at six furlongs for fillies and mares 3 and up, Gonzalez will send out Princess Georgia and I Can Run, both of whom are coming off good efforts. Princess Georgia was a 3¼-length winner Monmouth Park on Aug. 13.  I Can Run prefers longer, Gonzalez said, but there are not a lot of options for the 3-year-old filly now.
In the $100,000 New Jersey Breeders' Handicap at six furlongs 3 year olds and up, Gonzalez is expecting another big effort from Dr. Doyle, who won his first start off the claim for his new connections by 3½ lengths on Aug. 8 at Monmouth Park.
"He ran really big for me," said Gonzalez. "The last breeze (jockey) Jomar Torres was really happy with him, so this looks like a good spot. He is telling us in the mornings he is ready to compete with these horses."
Gonzalez, who hails from Santiago, Chile, enters the weekend with 1,155 career victories since going out on his own in 2012. He spent several years as an assistant to Ben Perkins, Jr., at Monmouth Park after arriving in the United States.
"It's going to be tough over the final few weeks," he said. "A lot depends on what races go, not just for me but for Kelly and anyone else.
"But you do feel competitiveness when you are this close. You want to win it. But there is pressure when you are in front. Everyone is after you. The pressure increases as you get down to the end."
Sunday's New Jersey Thoroughbred Festival includes a long-sleeved T-shirt giveaway to the first 4,000 paying fans.