Carvajal Looking To Add To Career-Best Year When Monmouth-At-Meadowlands Meet Gets Underway On Friday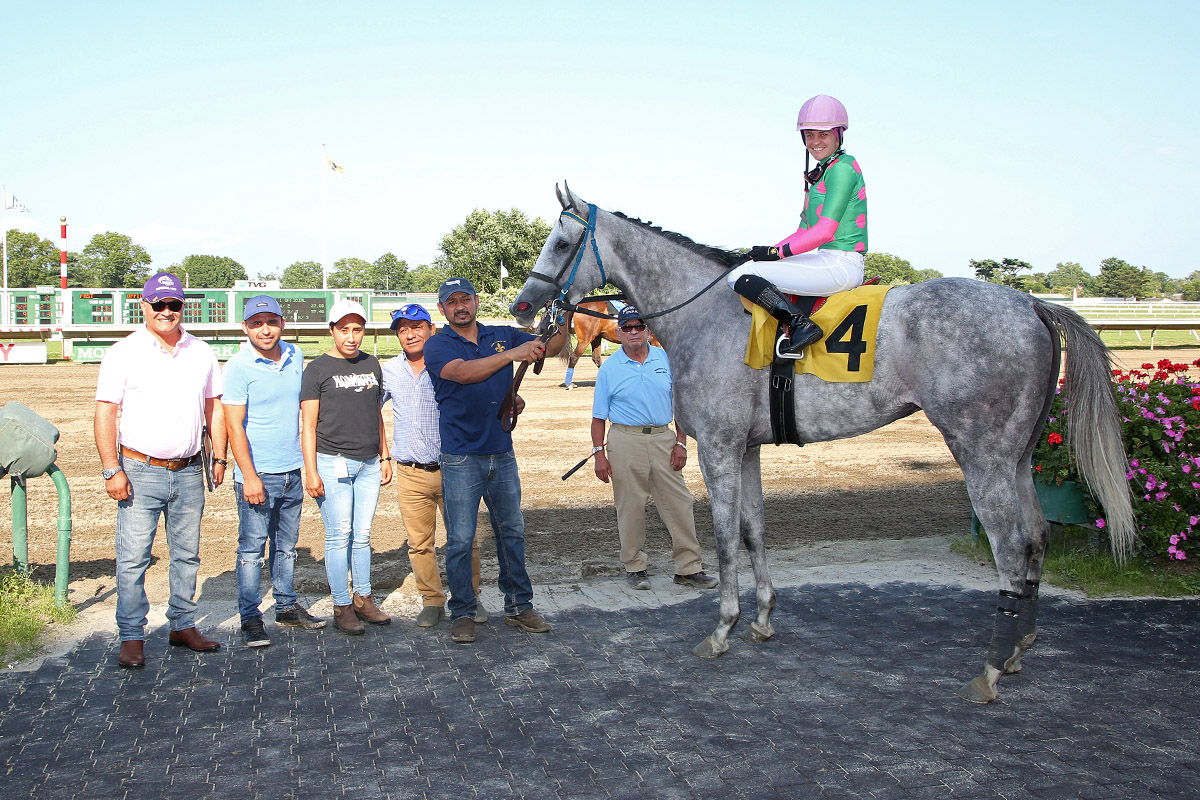 Despite the absence of a "big" horse, trainer Luis Carvajal, Jr. has still managed to produce a breakout year in a career that began in 2006. The formula for the success has been pretty basic: More starters than ever before helped produced more winners than he has ever had before.
He doesn't intend slow down yet, either, with horses entered in each of the first two nights of the Monmouth-at-Meadowlands meet that gets underway on Friday, Oct. 1. The six-race, all-turf cards during the seven-day meet will have a first race post time of 7 p.m.
Carvajal will send out Fly Fly Away, one of the likely favorites, in Friday's second race at a mile and a sixteenth, and Le Coste in Saturday's fifth race at one mile.
It's all in an effort to add to what has been a banner year for the 49-year-old native of Santiago, Chile.
"The big difference this year is that I have more owners giving me more horses," said Carvajal. "More horses mean more opportunities to win.
"It's a lot of work having more horses. But I have a great team. It doesn't matter how many horses you have if you have good help. It makes everything so much easier."
Carvajal has sent out a career-high 192 starters in 2021, resulting in a personal-best of 30 winners. His increased workload is best reflected in the recently-completed Monmouth Park meet, where he sent out 17 winners from 109 starters compared to nine winners from 61 starters a year ago.
"Yes, this definitely has been my best year," said Carvajal. "It's a lot of fun when you win races."
That's saying something since Carvajal campaigned multiple Grade 1 winner Imperial Hint until his retirement in 2020. In 2018 alone, Imperial Hint accounted for $767,500 of Carvajal's $1,115,573 in earnings that year. That remains his high water mark in earnings, with his stable of mostly allowance horses, claimers and maidens producing $805,011 in earnings this year.
"I'm looking for my next big horse," he said. "That always makes things easier."
Fly Fly Away, meanwhile, enters Friday on a form spree, with two wins and a pair of seconds in his past four starts.
"The horse is doing good. I think he will run a really good race," said Carvajal. "My only concern is this will be his first time under the lights. But it's the same for a lot of horses. They have never raced under the lights. We'll see how some of them handle it."
Carvajal's plans are to stay through the Monmouth-at-Meadowlands Meet, which runs until Oct. 30, and then move his stable to Tampa Downs before returning to Monmouth Park next spring.