Camacho To Resume Riding At Monmouth Park On Friday After Being Sidelined More Than Five Weeks Following Spill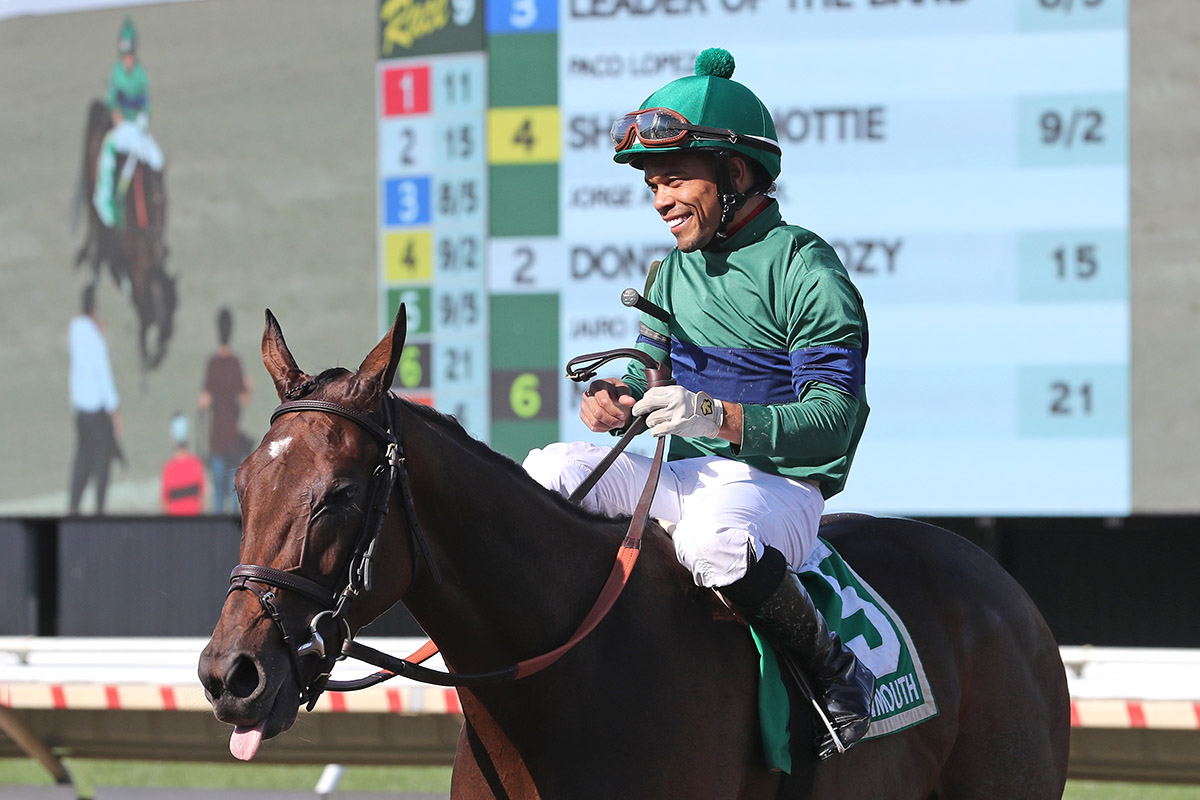 After being sidelined more than five weeks due to an injury suffered in a spill on July 2 jockey Samy Camacho will resume riding at Monmouth Park on Friday, easing into his return with three mounts on the eight-race card.
Camacho suffered a right shoulder injury in the mishap.
He remains tied for second (with Jairo Rendon) in the Monmouth Park jockey standings with 29 winners. Runaway leader Paco Lopez has 60 for the meet.
"I'm ready to come back," said Camacho. "I feel good. I'm ready to go again. I'm not 100 percent but I am close to being completely healed."
The 35-year-old Caracas, Venezuela native said he plans to resume riding for the first time during training on Thursday morning. His first mount back is scheduled to be aboard the Gregg Sacco-trained Parisian Vibe in Friday's second race. He is also listed on an alternate entry in the fifth race.
"His first day back we didn't want to overdo it," said Mike Moran, Camacho's agent. "But he says he is feeling great and I'm looking forward to seeing him ride again."
Camacho, who has 1,209 career wins, said he intends to ride through the end of the Monmouth Park meet on Sept. 11 before heading to Florida to ride for the winter.
"I'm very happy to be able to come back," he said. "The first two weeks were difficult but I am feeling much better. I'm ready to ride again.
"I am eager to get back, but at the same time I was able to spend some time with my family in the summer, which I don't get a chance to do often."
Camacho entered the Monmouth Park meet off a third straight riding title at Tampa Bay Downs intending to give Lopez a run for the title. Lopez is well on his way to a 10th Monmouth Park riding title and ninth in the past 11 years at the Jersey Shore track.
"That's the part that really hurts," said Camacho. "I thought I had a chance to compete with Paco Lopez for the title and then one accident takes that chance away."
Camacho has 121 winners from 546 mounts overall this year.
Monmouth Park's first race post time on Friday is 2 p.m.