Bronzed Sets Sights On Second Straight Stakes Win In Sunday's Jersey Shore Stakes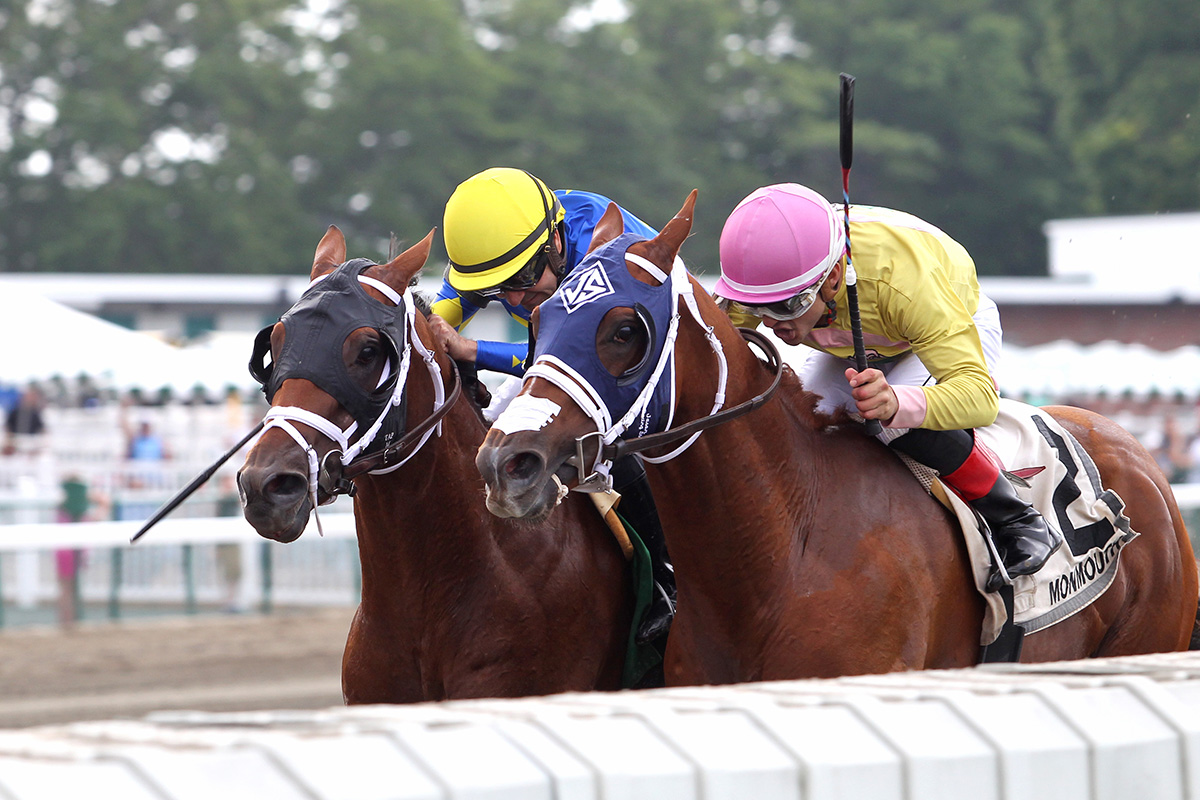 As Bronzed stayed competitive as a 2-year-old while trying to break his maiden against the likes of Joevia, Mind Control and Uncle Benny last summer at Monmouth Park, Michael Dubb took notice.
When the now-3-year-old gelding was dropped in for a $50,000 tag in a maiden race at Gulfstream Park in his final start last year, Dubb quickly swooped in. In partnership with Bethlehem Stables, he plunked down the $50,000 for the son of Fed Biz-Bronze Route by Mud Route and turned him over to trainer Jason Servis.
On Sunday, with a stretch of three wins in four starts for the new connections, Bronzed has a chance to become a two-time stakes winner at the Monmouth Park meet when he goes postward as part of a field of eight 3-year-olds in the $75,000 Jersey Shore Stakes, the feature on a 13-race card.
"Michael Dubb saw who he was racing against and thought he was better than his record (0-for-5 as a 2-year-old, but with two seconds and two thirds) showed," said Servis.
Gelded prior to his last start, Bronzed survived race-long pressure and a prolonged stretch duel to win the Lookin At Lucky Stakes by a nose on June 2 at Monmouth.
Now he's looking to make that $50,000 claim an even better investment, although Servis sees this six-furlong dash as a daunting challenge, with leading trainer Jorge Navarro having entered three horses.
First Deal, one of those Navarro charges, shows a 4-2-1 line from seven career starts and is coming off a 3¾-length victory in an optional claimer on July 14 at Monmouth Park when he ran a 92 Beyer Speed Figure. The Gregg Sacco-trained Bal Bay Drive and Bronzed have the next highest sprint speed figures with 87s.
"First Deal is going to be tough to beat," said Servis. "I was pleased with the effort by Bronzed last race, but he had to hang on to win by a nose. I don't know if he is good enough to beat First Deal."
Bronzed has already turned a profit for Dubb and Bethlehem Stables, having earned $87,427 from his three wins in four starts this year. Overall he boasts a 3-2-2 line from nine career starts.