Bronx Beauty Set For Return In Sunday's $75,000 Politely Stakes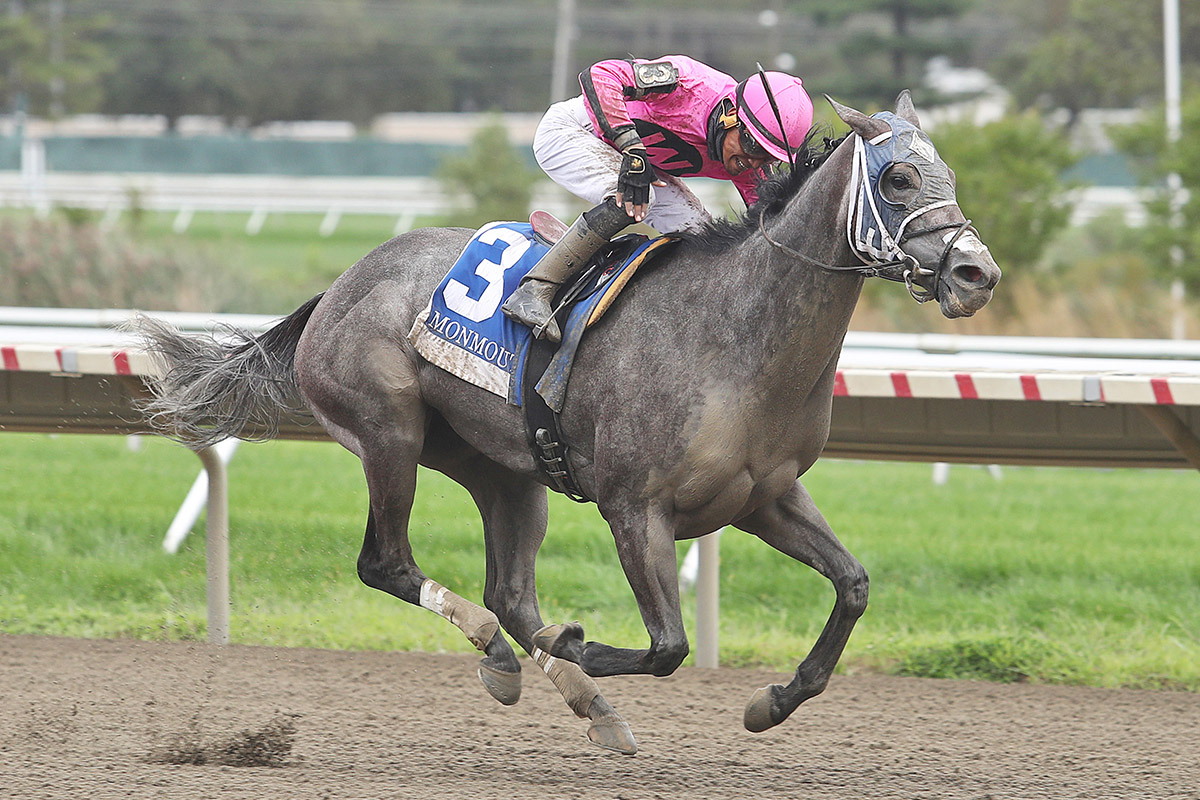 Bronx Beauty has been so productive sprinting throughout her career that trainer Anthony Margotta, Jr. has been reluctant to try anything else with the now-6-year-old mare.
That could change in Sunday's $75,000 Politely Stakes, the feature race on Monmouth Park's 11-race card.
Margotta is ostensibly trying Bronx Beauty on the turf for the first time in her career in the Politely — fully aware that a forecast for rain could force the five-furlong grass dash to the main track.
"If it stays on we're going to run. If it comes off we'll be even happier because we know she's good on the dirt and that she can handle an off track," Margotta said.
A winner of 10 of 27 career starts, with earnings of $630,070, Bronx Beauty has rarely strayed from sprinting in her career, though Margotta tried to get her on the turf in the Incredible Revenge Stakes last Aug. 20 at Monmouth Park. That race was washed off the grass and run over a sloppy track, with Bronx Beauty running a solid second.
So he's making another turf try with her while fully aware that rain could scuttle those plans again.
"Why haven't we tried her on the turf before this?" Margotta said. "There was never any reason to try anything different with her. She has been so productive sprinting on the dirt it became a case of `if it's not broke don't fix it.' We tried her long just once and that didn't work out. Sprinting is really her game."
Owned by 2W Stables LLC, Bronx Beauty recorded two wins and a second in three starts at Monmouth Park a year ago, including an easy victory in the Regret Stakes. That marked the second straight year she won the Regret Stakes, with Margotta saying the goal is for her to three-peat when the Regret comes up again on the calendar on July 3.
"This is kind of her prep for the Regret," Margotta said. "But she can definitely win (the Politely) the way I see it – if it comes off the turf."
The daughter of Liaison-Forever Sunshine by Rockport Harbor will have to overcome a three-month layoff to win on Sunday. But Margotta said she has shown no signs of slowing down yet.
"You will see mares as they get older start to tail off. They'll show you that in training and then in their performance in the afternoon," Margotta said. "But we have not seen that with her. This mare, knock on wood, is one of the soundest fillies or mares I have ever trained. She always trains well and she loves what she is doing. And we know she loves Monmouth Park."