Breen, Delgado Locked In Tight Race For Leading Trainer With 13 Live Racing Days left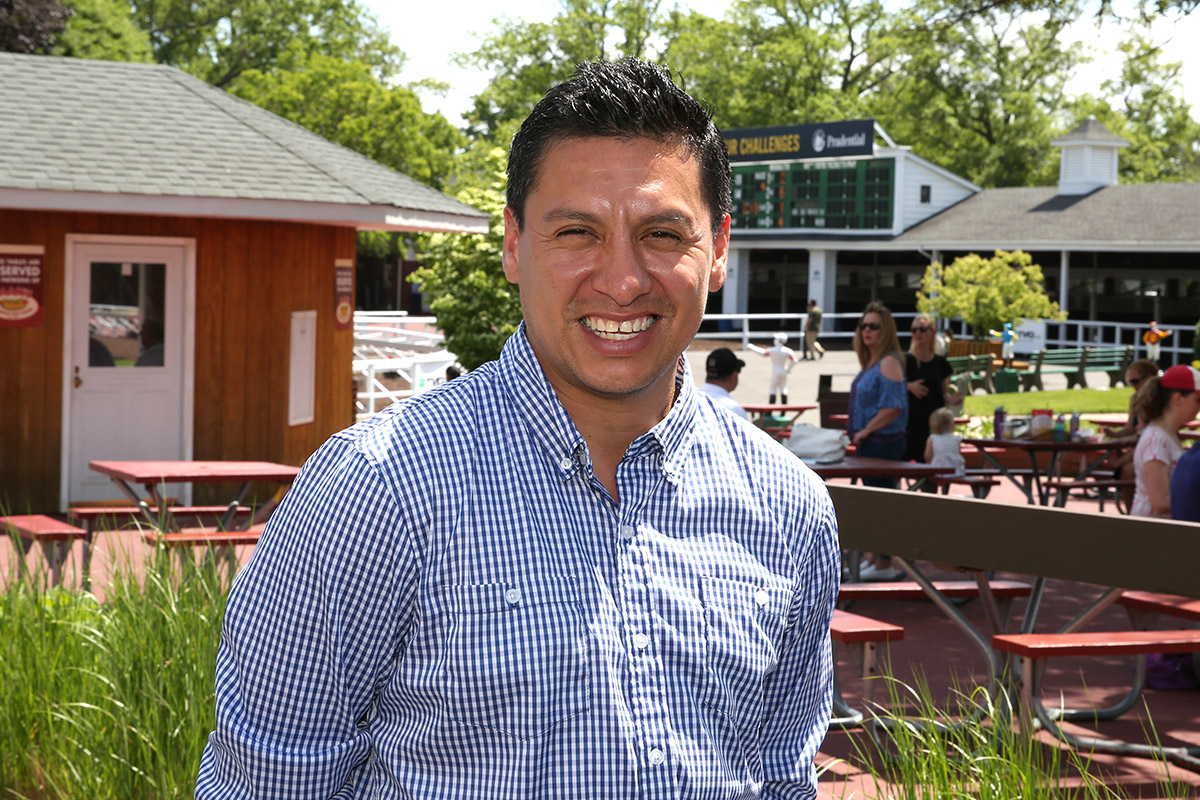 With Jose H. Delgado entering three horses and Kelly Breen two for Monmouth Park's final Friday twilight card of the meet this weekend, there's a chance an already-close trainers' race could tighten up even more.
Breen, who was Monmouth Park's leading trainer in 2005 and 2006, currently leads the standings with 16 winners from 61 starters. But Delgado, with five winners from his past eight starters, highlighted by a three-win day last Saturday, has closed the gap considerably. He has 14 winners from 56 starters at the meet.
Ben Perkins, Jr. is the only other trainer with double-digit wins at 10, and that has come from just 22 starters.
"Everything is going the right way," said Delgado, who launched his training career in 2017. "I have horses that fit the conditions at Monmouth and they're running very well. So it's going very well for me right now."
Delgado, a former jockey, is aware of the tightened trainers' race but insists he has not allowed it to dominate his thinking with 13 racing days left in the meet. A training title would be the first of his career.
"I'm really not focused on that," he said. "I'm just happy the way the horses are running right now. Everybody in the barn is happy with the way things are going. So I'm not getting too excited about anything else yet.
"Kelly is a very good trainer. He has many more horses on the grounds than I do. So it's going to be a little tough (to pass him). Right now I'm just happy with the way things are going. I'm elated."
Delgado, coming off his best year (37 overall winners in 2019), came into the shortened meet with momentum from a year ago, when he won 25 races from 81 starters at Monmouth Park.
But he says this year "is already better than last year was."
"I started with eight horses last year, then throughout the meet I started claiming and then people started sending me horses and I started winning more," he said. "This year I came with 25 horses right away. That helps a lot. That makes a difference."
One of Delgado's starters on Friday will be a 2-year-old filly named Game On Girl that owner Dave Gruskos claimed for $25,000 following a disappointing debut on July 31 when she faded to seventh as the even-money favorite. Delgado is adding blinkers for her second lifetime start.
His starter in the third race, Currency Chrome, comes off a second-place finish after flashing speed.
In the final race on Friday's six-race card he will saddle Jersey Joe B, a 6-year-old gelding who was recently claimed for $12,500.
A sweep of all three would give him his 100th career winner. He had 316 winners during his riding career, which ended in 2014.
"I don't know what will happen the rest of the meet but I'm pretty sure I will get a few more winners because the horses are running well and I am putting them in the right spots," Delgado said. "I think I have a lot of horsepower left. The important thing is we're having success and everyone is happy the way things are going."