Breaking Bread Benefits From DQ To Win Serena's Song Stakes On Saturday's Monmouth Park Card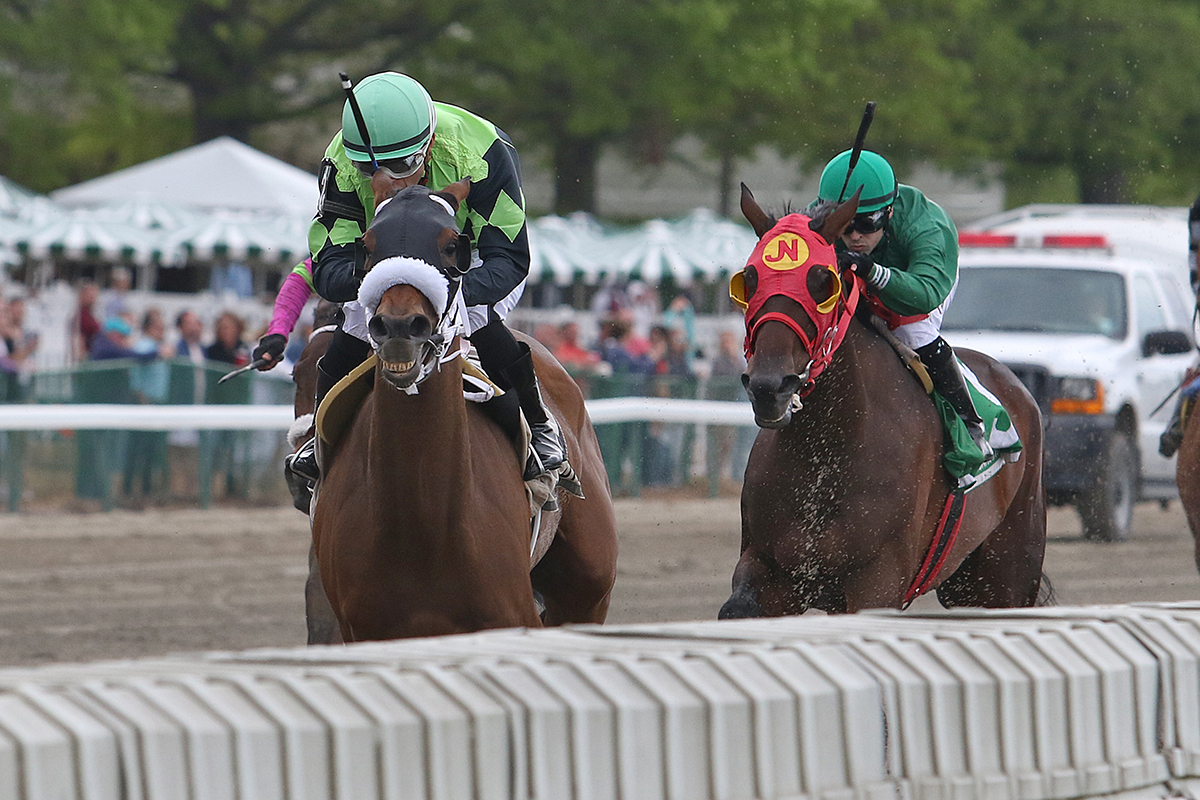 Breaking Bread benefitted from a disqualification to give six-time leading trainer Jorge Navarro his first stakes victory of the young Monmouth Park meet when the 6-year-old mare was elevated from second to first in the $75,000 Serena's Song Stakes on Saturday.
Goodonehoney, ridden by Nik Juarez, crossed the finish line first in the one mile and 70 yard contest – four lengths ahead of Goodonehoney. It was another half-length back to odds-on favorite Forever Liesl.
The stewards disqualified Goodonehoney from first to third behind Forever Liesl for interference in the backside with Forever Liesl.
"As soon as we came off the first turn I saw something was going on (with Goodonehoney and Forever Liesl)," said Angel Suarez, the rider on Breaking Bread. "So I eventually wound up riding for second because I thought there was a chance for a disqualification. I just kept riding as hard as I could to get second place and hopefully get lucky.
"It's not the way you want to win but I will take it. My horse didn't quite finish the way I expected but it was enough to finish second. It's crazy. This is the first time I have been put up in a stakes race. I can't say it feels the same as actually finishing first. I always like to cross the finish line first, so when stuff like this happens it's not as sweet as crossing the line first."
Breaking Bread, claimed for $30,000 last June by Imaginary Stables and Glenn Ellis, improved to 3-for-3 in 2019. The daughter of Quality Road-Cathy's Cornbread by Indian Charlie now has six victories from 20 career starts.
Breaking Bread paid $5.80 to win.
Navarro, seeking a record seventh straight training title, watched the race from Gulfstream Park.
"I saw something happened right away," Navarro said. "I think the stewards made a great call. I guess it was my turn. A couple of years ago in a stakes they took my number down, so I know how that feels. I feel bad for the winner but the stewards' decision worked out for us so I'll take it."