BBQ & Craft Beer Festival On Tap For Saturday Through Monday During Upcoming Labor Day Weekend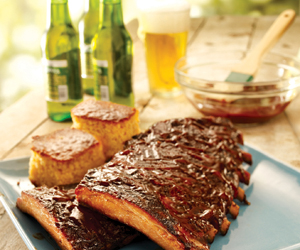 The BBQ and Craft Beer Festival, featuring a dozen of the state's top pit masters and nearly 50 craft beers, will complement Monmouth Park's live racing from Saturday through Monday over the upcoming Labor Day weekend.
Presented by 107.1 The Boss and Thunder 106, the BBQ & Craft Beer Festival will run from 11. a.m. to 5 p.m. over the three days. BBQ vendors include Local Smoke BBQ, Joe Smoke BBQ, Magic Mike's Smoked Meats, Empanada Man and more.
For $12 in advance and $15 day of the event, patrons can purchase 10 2-ounce samples plus a commemorative mini pilsner. Advance tickets are available at seatgeek.com/monmouth. Day-of ticket sales will end at 4 p.m. each day.
Among the many breweries featured are Carton, Beach Haus and Last Wave.
All beers will be available for purchase for $6 at the craft beer garden.
There will also be live music each day from noon to 4 p.m.
Parking and admission are free.