BBQ & Craft Beer Festival Back At Monmouth Park for Labor Day Weekend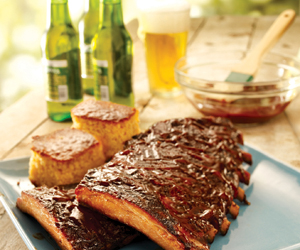 The BBQ & Craft Beer Festival returns to Monmouth Park Labor Day Weekend with some of the best barbeque and breweries from the area and around the country.
            All day long, patrons can taste barbeque cuisine from Local Smoke BBQ, Oink and Moo BBQ, One Big Party BBQ, and Jack's Goal Line Stand, along with local favorites Enzo's and El Lechon de Negron and more.
            Over 25 breweries will be on-hand and for just $10, guests will be able to sample 10 different beers from commemorative 2-ounce mason jars.
            Along with the delicious food and beer, the two-year-olds will headline the weekend's racing on the track with the Sapling Stakes for the boys and the Sorority Stakes for the girls on Saturday. On Monday, Monmouth Park will host Arabian horse racing, with two races on the card dedicated strictly to Arabians, including a Grade 1 event.
            Gates open at 11:30 a.m. with first post scheduled for 12:50 p.m.