"At The Races" Radio Host Steve Byk Named Winner of 2020 Handleman Memorial Award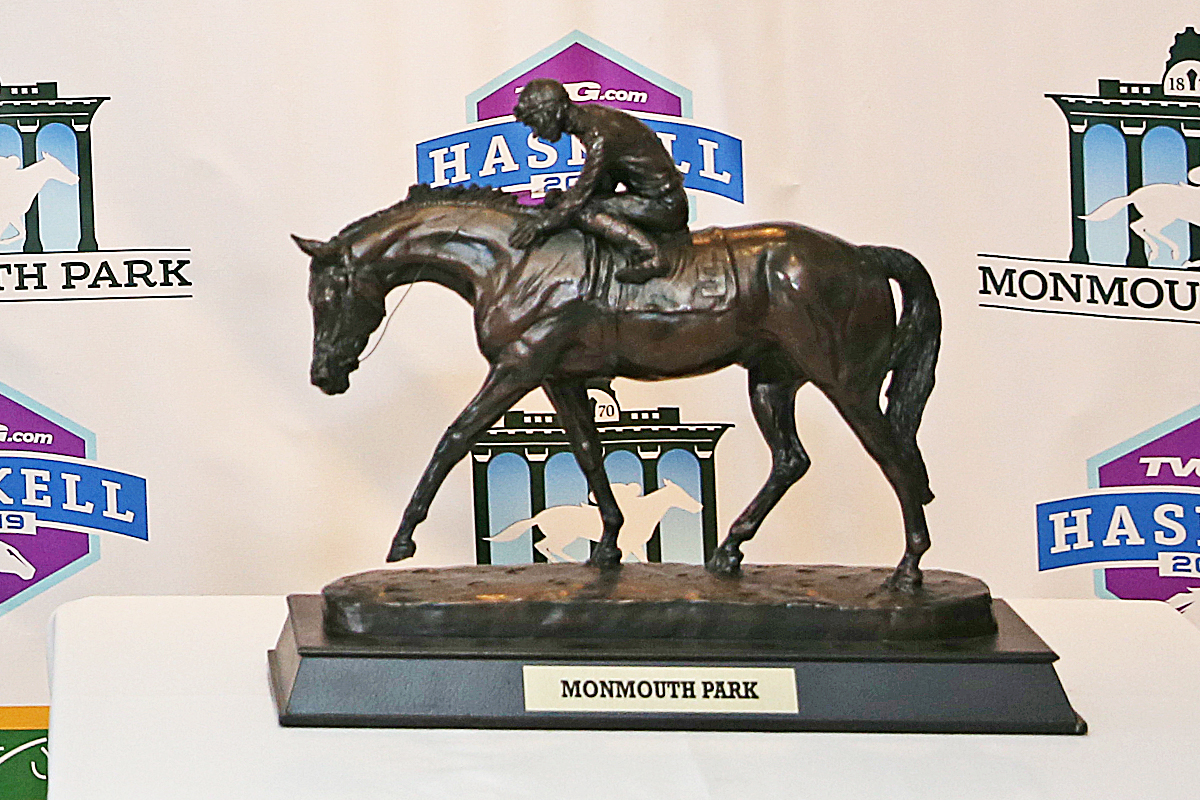 Steve Byk, whose daily "At The Races With Steve Byk" radio show on Sirius XM Satellite is the sport's longest running Thoroughbred news magazine program, has been named the winner of the 2020 Bill Handleman Memorial Award for outstanding coverage of last year's TVG.Com Haskell Invitational, Monmouth Park announced today.
Inaugurated in 2012, the Handleman Award honors outstanding media coverage of the Grade 1 Haskell, Monmouth Park's premier race. It is presented annually prior to the Haskell.
"Steve's dedication to the sport, his passion for it and his ability to popularize Thoroughbred racing on a national platform were reflected in his broadcasts of the 2019 Haskell," said John. F. Heims, Monmouth Park's Director of Racing and Racing Secretary. "Racing fans have learned that he is a 'must-listen' for any big race on the calendar."
The award honors the late Bill Handleman, one of New Jersey's top sportswriters for nearly three decades for the Asbury Park Press. Handleman, who made Monmouth Park his home away from home and was a passionate chronicler of the sport, died in June of 2010 at the age of 62.
The first recipient of the Handleman Award was Tom Luicci of The Star-Ledger, followed by Steve Edelson of The Asbury Park Press in 2013, Dave Johnson of Sirius XM in 2014, Ed McNamara of Newsday in 2015, Bob Ehalt of ESPN.com and Bloodhorse in 2016, Tom Cassidy of TVG.com in 2017, Jim Dunleavy of Daily Racing Form in 2018 and Mike Farrell of The Associated Press last year.
In 2003, Byk also launched the still-active DerbyTrial.com, which features his writing, editorials and race previews. He has been a contributor to Bloodhorse since 2004 and began hosting "At The Races With Steve Byk" on Sirius Satellite Radio in 2007.