All-Turf Monmouth-At-Meadowlands Meet Kicks Off Saturday With Six-Race Card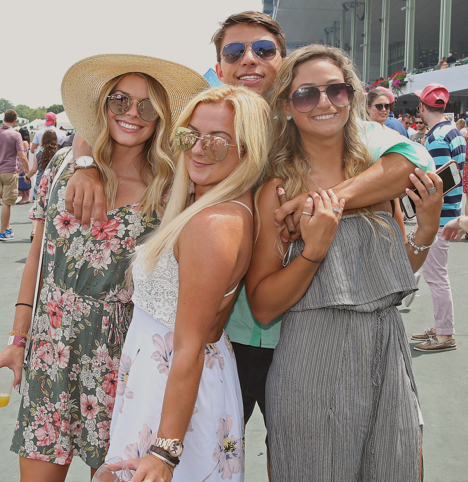 A field of nine Jersey-breds will go a mile and a sixteenth in the featured $35,000 allowance on Saturday night as the all-turf Monmouth-at-Meadowlands meet kicks off with a six-race card.
Originally slated to open on Friday, the meet rescheduled the opener for Saturday due to the weather.
The abbreviated meet at the East Rutherford facility will consist of five all-grass Thoroughbred programs. Following Saturday's opening program, live racing will continue the following two Fridays and Saturdays (Sept. 21 and 22 and Sept. 28 and 29).
Post time will be 7 p.m. nightly.
Horizontal betting will include a Pick 5 on the final five races, a Pick 4 on the final four races and a 20-cent jackpot pick 6, with the entire pool paying out only if there is a single winning ticket.
A variety of promotions will complement the meet, starting with the Meadowlands NHC Qualifer on Saturday, with two seats to the 2019 NHC up for grabs.
Friday, Sept. 21, will feature a "Change Your Luck" promotion, with patrons able to enter to win a $50 betting voucher following each race (four winners will be chosen per live race).
Players Club members have the opportunity to win a betting voucher worth up to $500 in the Swipe and Score promotion on Saturday, Sept. 22. Prize vouchers will range from $2 to $500 when Players Club members swipe their cards at any kiosk
Patrons will have a chance to win betting vouchers and food coupons on Friday, Sept. 28, by using a self-service tote machine between the hours of 7-9 p.m. that night.
For dining options, Trotters will serve a buffet during live Friday cards, with Pink open on Saturdays. The Victory Roof Top Terrace will be open, weather permitting, on live race nights starting Saturday.
Parking, admission and seating are free, both inside and outside the Meadowlands. Live programs will be $2, with simulcast books $4. Valet parking will be available for $5.