Abreu Seeking Long-Overdue Win For Runaway Rumour In Saturday's $100,000 Violet Stakes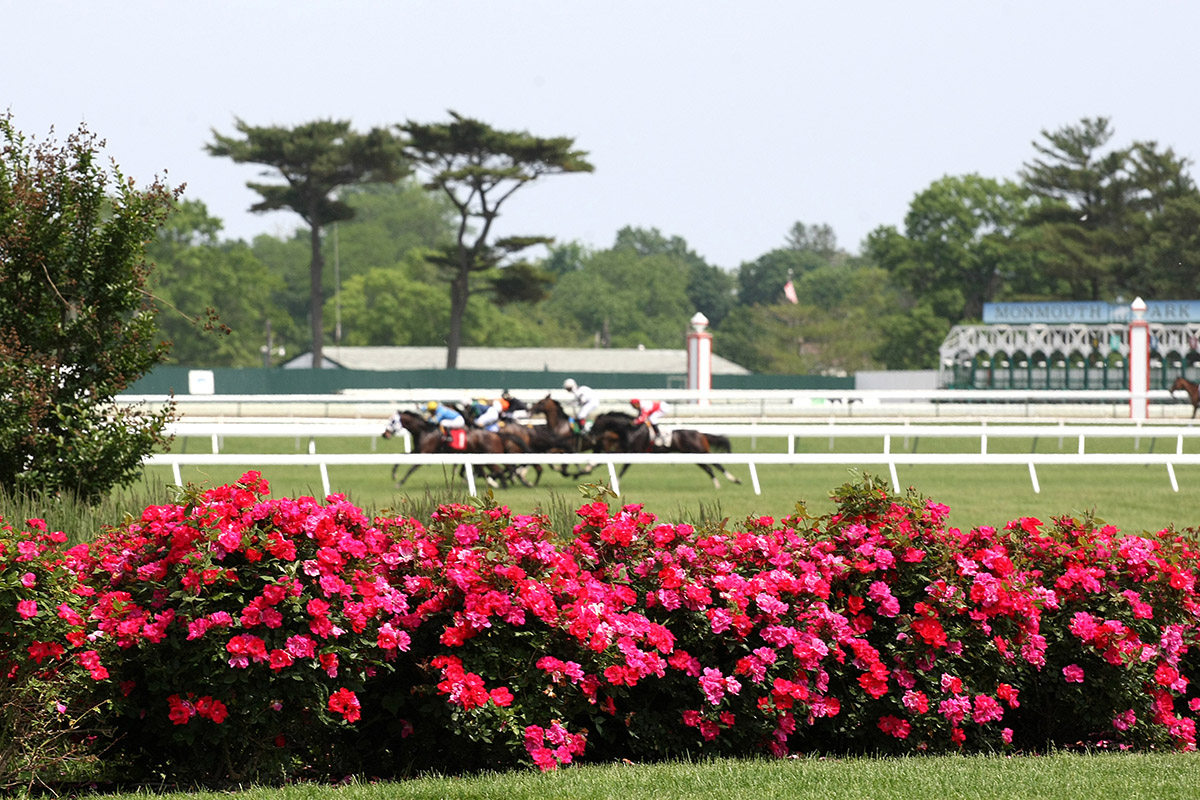 Trainer Jorge Abreu has tried almost everything he can to get Runaway Rumour back to the winner's circle. State-bred races, open company, graded stakes, non-graded stakes, distances from a mile to a mile and an eighth, five different racetracks, yielding, good and firm turf courses.
The result has been nine straight defeats and a source of frustration for Abreu because "she's always knocking at the door but she can't seem to get there."
For Saturday's $100,000 Violet Stakes at Monmouth Park Abreu will lean on a variable that was part of her last victory – a win in the Wild Applause Stakes at Belmont Park on June 26, 2021 – in the hope that it will finally be the answer.
Jockey Luis Cardenas.
"He knows her a little bit from that ride," said Abreu. "Hopefully that will make the difference."
The mile and a sixteenth Violet Stakes, for fillies and mares 3 and up on the turf, has drawn a field of seven and Abreu believes his 4-year-old filly has as good a chance as any to win the race.
At the very least, the New York-bred daughter of Flintshire has been toughened up of late, with starts in nine straight stakes races since her last victory – six of them either Grade 2 or Grade 3 races.
"She has been running against some really good horses," said Abreu. "I had her entered in the Yadoo Stakes (Aug. 26) at Saratoga but it came off the grass and I scratched her. I happened to find this race at Monmouth Park. I think it fits her perfectly.
"With this filly it's all about the break. If she gets a good break she will run well. Sometimes she will break well and drop back and then come running late. It can be hard to win that way consistently."
Owned by Lawrence Goichman, Runaway Rumour had a promising start to her career a year ago with three wins, two seconds and a third with earnings of $253,250 from eight starts. But she is 0-4 this year, with three of those defeats in graded stakes company. and she has yet to hit the board in 2022. All 12 of her career starts have been on the grass.
For this race, she will be coming off a six-week layoff.
"I feel good that we were able to give her a little break," said Abreu. "She's a very small framed horse. She needs a little time between races. She has been very good training up to this."
Cardenas, meanwhile, has recovered from a disastrous 0-for-26 start at Monmouth Park by winning with six of his past 20 mounts at the Jersey Shore oval.
"He only rode her that one time but it was a stakes win," said Abreu. "We'll see if he can do it again."