2018 Champion Filly Jaywalk Heads Field For Saturday's 95th Monmouth Oaks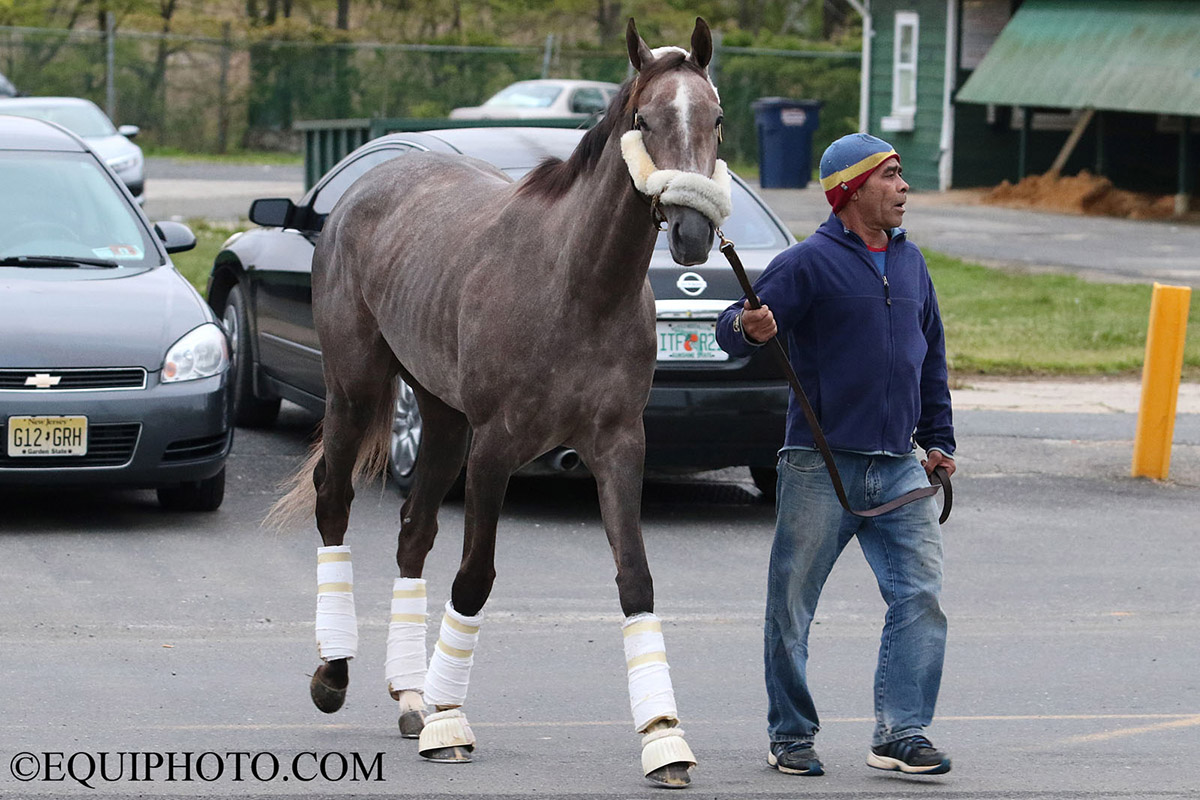 Rather than trying to re-invent the wheel with his training regimen in an effort to get Jaywalk back on track this year, John Servis simply went back to what worked during the filly's 2018 championship season.
The early results are impressive.
Coming off a nine-length romp in the Grade 3 Delaware Oaks on July 6, Jaywalk tops the field for Saturday's 95th running of the Monmouth Oaks, with the Grade 3 race headlining the card on Fan Appreciation Day at Monmouth Park. Admission and parking will be free that day.
"She'd been training really good all year. We just hadn't seen it on race days," said Servis. "So we switched up her training a little bit and she started to respond and she seemed happier. We were hoping that would mean she would run much better – and she did."
Last year's juvenile champion filly, who notched Grade 1 victories in the Frizette and Breeders' Cup Juvenile Fillies in 2018, had been 0-for-3 to start her 3-year-old campaign.
Part of that was the competition, since she opened this year against Grade 1 company twice (including the Kentucky Oaks) and Grade 2 company once. But to Servis it was more that the daughter of Cross Traffic-Lady Prewitt by Orientate wasn't herself.
"I backtracked and started comparing what we did last year with her in training to what we were doing this year," Servis said. "It seemed like we were putting her on the fence more often with breezes this year than we did last year.
"Last year we did a lot more two-minute licks and put a breeze in here and that. So we went back and started doing that."
The initial result was the romp in the Delaware Oaks, though Servis isn't ready yet to declare that Jaywalk is all the way back.
"I'll let you know for sure after Saturday, but I think she is," he said. "She sure is acting like it."
Owned by Leonard Green's D J Stable LLC and Cash is King LLC, Jaywalk has banked $1,623,500 during her nine race career (five of them victories), with much more to come if she has regained her championship form.   Servis hopes the $150,000 Monmouth Oaks is the next step toward that.
"I'd love to see her jump up on Saturday and run big again like she did at Delaware," he said. "It would be nice to go with that momentum into the ($1 million) Cotillion at Parx (on Sept. 21. That's where she will go next as long as she runs good on Saturday.
"After that we'll take it one step at a time. But Saturday is the next big step for her."