20-1 Visionary Ruler Survives Race-Long Duel To Win Saturday's Friendly Lover Stakes By A Nose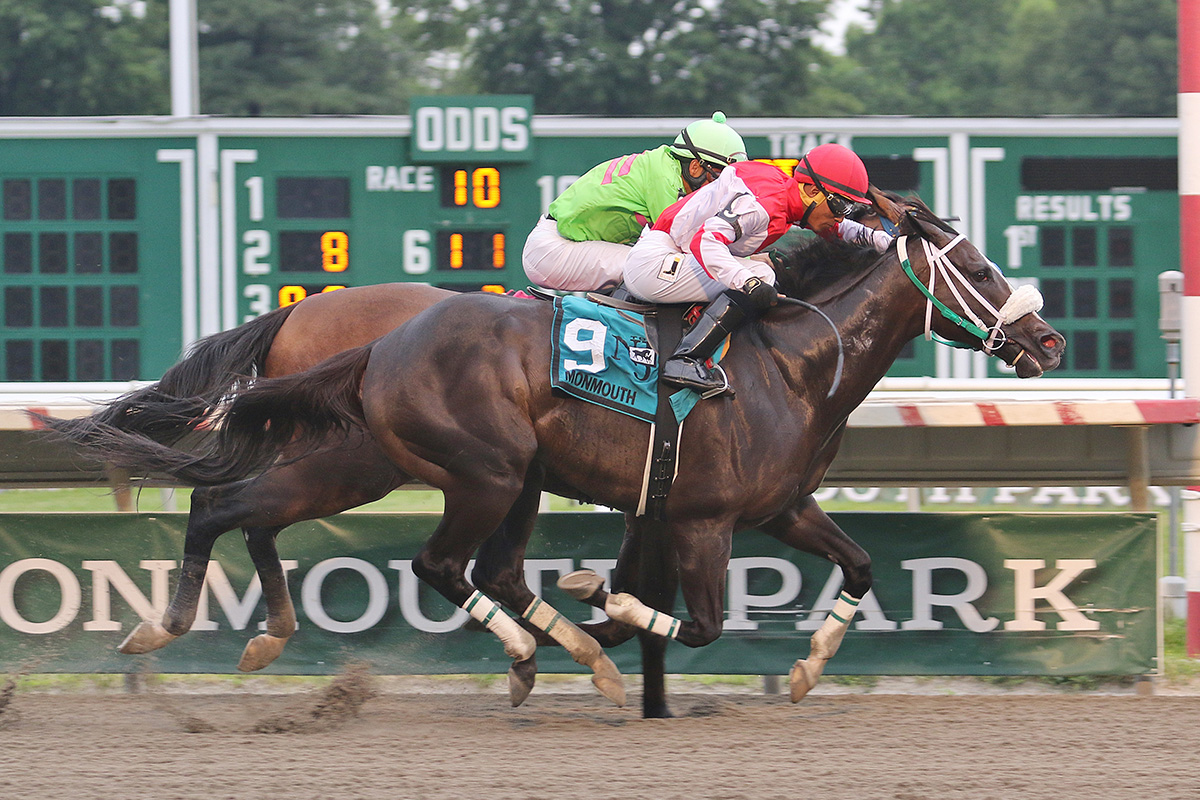 Visionary Ruler, claimed two starts ago for $12,000, lasted through a race-long duel with Prendimi to capture the $75,000 Friendly Lover Stakes for Jersey-breds by a nose at odds of 20-1 on Saturday at Monmouth Park.
Though the field of eight appeared to be a competitive bunch, Visionary Ruler and Prendimi dueled from the break and didn't stop until the wire, leaving the remainder of the field in their wake. It was another 2¾ lengths back in third to Cozy Lover.
"He has a lot of class and I thought he still had a lot left. That's why I claimed him," said owner Silvino Ramirez, who also gallops Visionary Ruler in the mornings. "You could see by the way he ran today that he has class and that he still has enough left to be a stakes winner.
"The first race for us he ran good and I thought if he could improve off that we'd have a chance. I didn't expect this but I was hoping for it. Just a fantastic claim. I only have two horses and to have this happen after a claim is amazing."
Trained by Antonio Arriaga and ridden by Isaac Castillo, Visionary Ruler covered the six furlongs in 1:09.86. He returned $43.40 for a $2 win bet.
"I've ridden him four times before this and he showed speed. So I knew he could show this kind of speed," said Castillo, who recorded his first stakes victory of the meet. "Then I think he showed his class when he had to."
Prendimi, coming off a victory in the John J. Reilley Handicap for Jersey-breds on May 25, tried sneaking up the rail late but could not get by the stubborn Visionary Ruler.
The victory was the 15th from 58 career starts for the nine-year-old son of Pollard's Vision-Express Grace by Langfuhr.
Due to inclement weather, Monmouth Park cancelled the 12th and final race on Saturday's card.